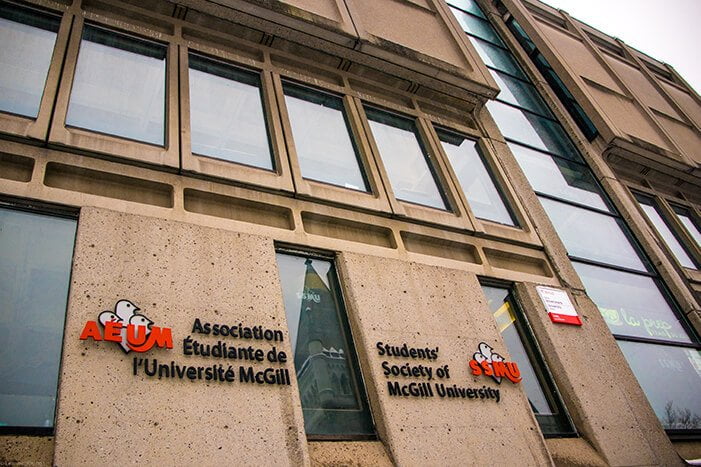 March 21, 2022
MONTREAL – B'nai Brith Canada is urging McGill University to withdraw funding from the university's Students' Society after it voted to adopt an extreme "Palestine Solidarity Policy," ignoring its own Judicial Board's ruling against holding the vote.
Members of the Students' Society at McGill University (SSMU) were asked to endorse a document accusing Israel of engaging in "settler-colonial apartheid against Palestinians," and committed SSMU to boycott all entities "complicit" in this activity, among other measures.
The document's language is so broad that it may compel SSMU to boycott virtually all Jewish clubs and associations on campus.
In 2016, SSMU's Judicial Board issued a landmark ruling to the effect that it would be "unconstitutional" for SSMU to adopt the antisemitic Boycott, Divestment and Sanctions (BDS) Movement against Israel, and in breach of SSMU's Equity Policy. As a result, Jewish students turned again to the Judicial Board in a bid to block the recent SSMU vote. That led to a Judicial Board ruling in March of this year that the anti-Israel referendum question should be removed from the ballot until a full ruling on its legality could be made, but Elections SSMU ignored the ruling.
"SSMU's behaviour over the past week has not only been antisemitic, but contrary to the rule of law," said Michael Mostyn, Chief Executive Officer of B'nai Brith Canada. "We call on McGill University to immediately cease funding SSMU until it rescinds this bogus referendum result."
Earlier this month, in a landmark development, the Provost of the University of Toronto indicated that she would withhold some fees from the local Graduate Students' Union over its practice of forcing students to support BDS. The Provost's decision came after a multi-year campaign waged by Jewish student Chaim Katz, with assistance from B'nai Brith Canada.
McGill's SSMU has a long history of antisemitic incidents. In 2017, a member of its Legislative Council and Board of Directors infamously told his Twitter followers to "Punch a Zionist today." Later that same year, three students were removed from the Board for failing to denounce Israel and being linked to Jewish groups.
In 2018, McGill issued a report claiming that the ouster of three SSMU directors was not antisemitic, but then admitted that key parts of the report were "inaccurate." Still, the University refused to commission a new report or correct its mistakes, and those responsible for the incident were never disciplined.