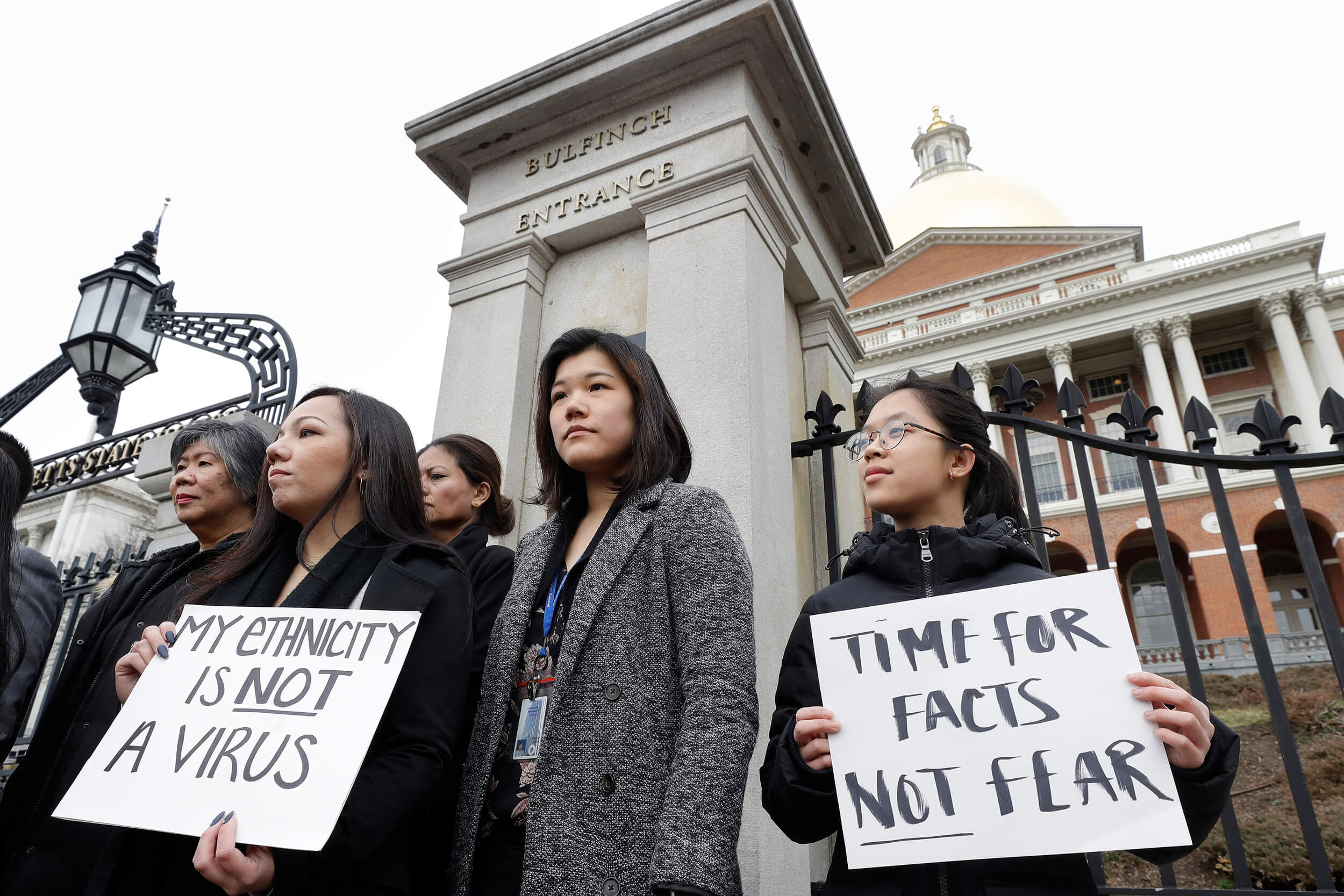 April 16, 2021
TORONTO – B'nai Brith Canada strongly condemns the rise of anti-Asian racism in Canada – a pattern consistent with what Asian communities have faced elsewhere in recent times.
Reports have widely indicated increased levels of fear and concern among Asian Canadians in the wake of violent attacks against members of their community. B'nai Brith is deeply concerned by these developments and expresses solidarity with communities across this country and beyond who feel targeted by this deplorable trend of hatred and racism.
As we have long done, B'nai Brith is calling for police forces all across this country to establish dedicated hate crimes units that can properly address issues such as these. This demand is part of our Eight-Point Plan to Tackle Antisemitism, and is necessary for the protection of all minority groups who are the targets of hate-motivated discrimination.
Late last month, the Chinese Canadian National Council Toronto Chapter (CCNC Toronto) issued a government-funded study examining anti-Asian racism across Canada one year into the COVID-19 pandemic. It found that from Mar. 10, 2020 to Feb. 28, 2021, there were 1,150 cases of anti-Asian racism across Canada with 40 and 44 percent of the incidents reported from Ontario and British Columbia respectively, mostly verbal assaults. However, 11 per cent of all reported incidents were violent or otherwise physical (unwanted contact), and 10 per cent involved being coughed at or being spat on.
B'nai Brith's League for Human Rights has a Special Advisory Council (SAC-LHR) made up of representatives of many diverse backgrounds. The Council meets and deals with issues of inter-communal concern and aims to build bridges between people from all walks of Canadian life.
"We strongly support B'nai Brith's call for police forces Canada-wide to establish a dedicated hate crimes unit with the capability and support to fully address hate-motivated actions," said Gregory Kunsik Hong, Chair of the Korea World Culture Association Canada and member of the SAC-LHR. "The current levels of anti-Asian racism, with more than a thousand reported cases, are unacceptable and we believe that there have not been adequate consequences for the perpetrators of such heinous acts. We strongly condemn all hate crimes and want to see the criminals behind them made responsible."
"Canada is a multicultural country and welcomes immigrants from all over the world," said Herbert Moon, Publisher of Today Commercial News and member of the SAC-LHR.  "Hate crimes against any specific community are not acceptable and should be condemned."
"What we are seeing now is completely unacceptable," said Michael Mostyn, Chief Executive Officer of B'nai Brith Canada. "Hate crimes against any group of people must be met with swift condemnation and real consequences. The recent experience of the Asian Canadian community is a stark reminder of how important proper hate crimes policies and infrastructure are for the safety of all minority groups.
"We call on all organizations and Canadians of all backgrounds to add their voices to the calls for swifter anti-hate measures in this country, and to express their support for Asian Canadians during this moment of need."