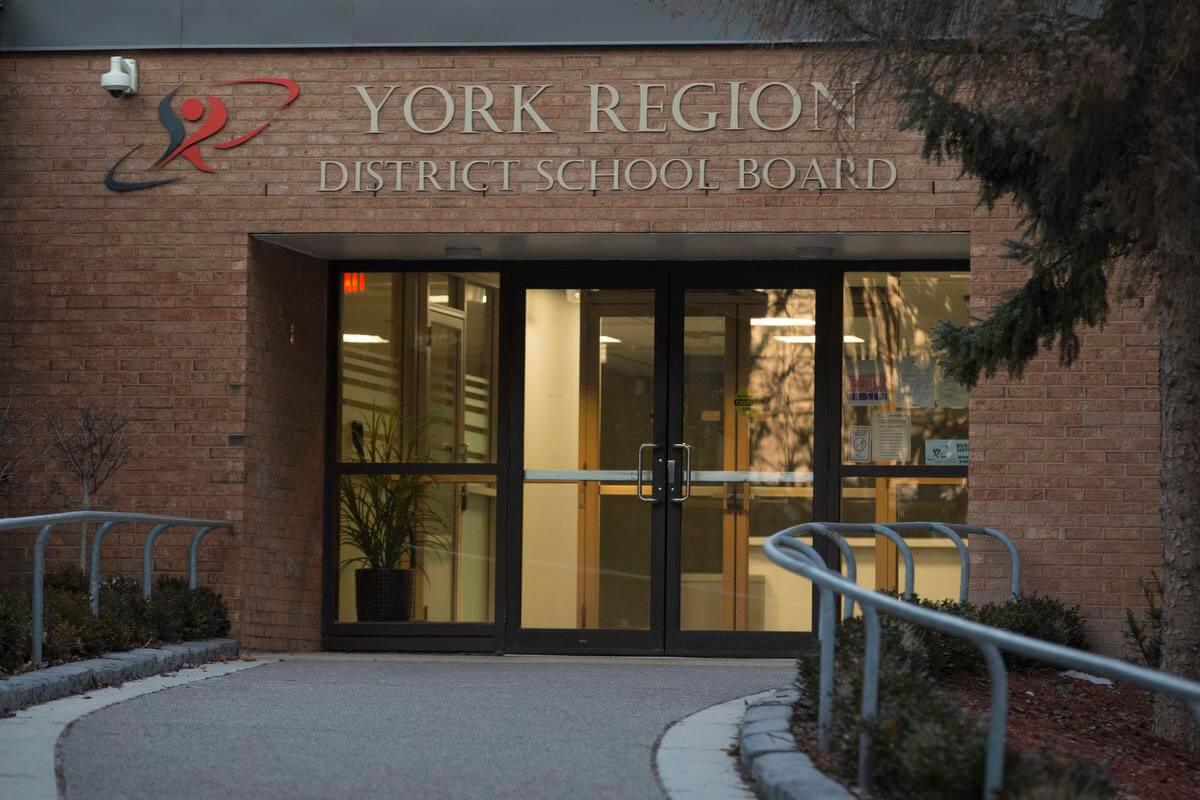 Oct. 16, 2022
VAUGHAN, ONT. – B'nai Brith Canada is alarmed by the York Region District School Board's (YRDSB) failure to implement the International Holocaust Remembrance Alliance's (IHRA) definition of antisemitism.
The City of Vaughan, located in York Region, has one of Canada's largest Jewish populations. In advance of scheduled school elections slated for Oct. 24, 2022, B'nai Brith has heard concerns from many community members about the YRDSB's unsuccessful effort to adopt the IHRA definition at a Sept. 13 meeting.
Cecil Roach, YRDSB's Associate Director of Education, Equitable Outcomes & Schools, said Sept. 13 that 100 antisemitic incidents in YRDSB schools occurred in the past year. Still, most of the trustees, including incumbents representing Vaughan, voted against a motion proposed by Trustee David Sherman to adopt the IHRA definition.
"The IHRA definition is a highly effective tool to aid civil society, law enforcement and public institutions to better recognize and react to antisemitism," said Michael Mostyn, Chief Executive Officer of B'nai Brith Canada. "It is the product of decades of research, study and deliberation by many of the world's foremost experts. It has been adopted by the Government of Canada, the Government of Ontario and the City of Vaughan.
"We have had many questions as to whether any of the incumbents who voted to indefinitely postpone the adoption of the IHRA definition are candidates for re-election," Mostyn added. "The votes of Trustee Elizabeth Sinclair of Vaughan Wards 2 and 3, and Trustee Nadeem Mahmood of King and Vaughan Ward 1, who did not support Trustee Sherman's IHRA motion, are public record."
Vaughan voters will choose three trustees. There is no incumbent in Vaughan Wards 4 and 5. However, candidates Estelle Cohen, David Epstein and Michael Forbes have written to B'nai Brith to express their support of the IHRA definition and said they would attempt to have it adopted by the YRDSB should they win their elections.
"B'nai Brith does not endorse any candidate, but we urge everyone to visit the candidates' web sites and read their positions to obtain a fuller portrait and make an informed choice," Mostyn said. "Voting for trustees is as important as voting for your mayor and councillor. B'nai Brith encourages voters to participate in large numbers in electing their mayor, councillors and trustees. Our democracy works best when citizens are engaged."
B'nai Brith will continue its efforts to have the new Board that will be elected seriously address the rampant antisemitism that has unfortunately become too prevalent in YRDSB schools.