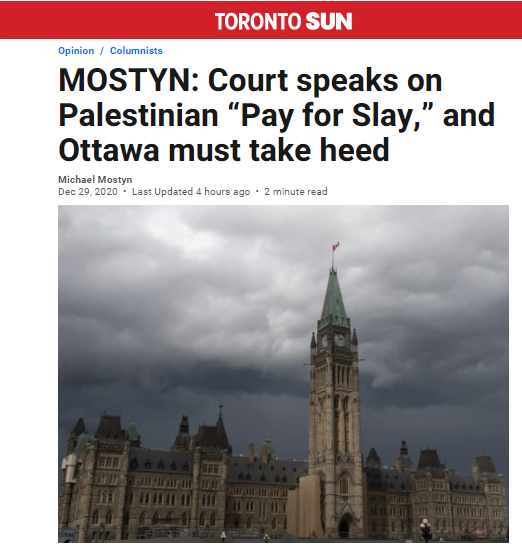 December 29, 2020
TORONTO – Earlier this month, as first
reported
by B'nai Brith Canada, the Federal Court rightly rejected a refugee application due to the applicant's involvement in a PLO scheme that rewards terrorists and their families.
Today, B'nai Brith's message was broadcast across Canada in the Sun newspapers via an important op-ed by our CEO, Michael Mostyn.
TO READ THE FULL OP-ED, CLICK
HERE
.