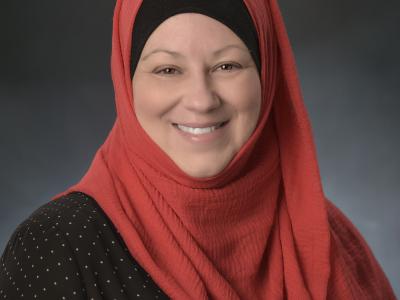 Feb. 7, 2023
ST. JOHN, N.B. – B'nai Brith Canada has launched a campaign to combat antisemitism in New Brunswick.
We have connected with municipal officials in the New Brunswick cities of St. John, Moncton, Fredericton and other major centres in the province, providing significant data and important information to officials, including our 2021 Audit on Antisemitic Incidents. We also supplied details on how citizens in New Brunswick can report antisemitic incidents.
Members of the Legislative Assembly also were alerted of Ontario's pledge to introduce mandatory Holocaust education in elementary schools, starting next September. Instruction will begin in the Grade 6 curriculum to help younger students gain a deeper understanding of the significance of the Holocaust. Holocaust education will also continue in high school.
Additionally, officials were reminded by B'nai Brith that, last October, New Brunswick adopted the International Holocaust Remembrance Alliance's (IHRA) definition of antisemitism.
"The Jewish community says more has to be done in New Brunswick to highlight the IHRA definition," said Marvin Rotrand, National Director of B'nai Brith's League for Human Rights. "We've informed elected officials that the IHRA definition is a valuable, non-legally binding educational tool that aids decision-makers, civil servants, police officers and the public to better recognize and react to hate aimed at Jews."
Paula Radwan, a city councillor in Saint John, expressed appreciation for B'nai Brith's efforts to combat antisemitism in New Brunswick.
"I really appreciate you reaching out to me," she told B'nai Brith in an email. "This is extremely important in our community and I will always be here for our Jewish community. It is our council's priority for others to belong in our community and defending the right to practice religion does this. . .I will be following up with the Mayor's office on seeing if we can read a declaration at council."
Michael Mostyn, Chief Executive Officer of B'nai Brith Canada, is optimistic that New Brunswick will implement the IHRA definition.
"A growing number of jurisdictions worldwide have embraced the IHRA definition, including countries, states and provinces, municipalities, religious organizations and institutions of higher learning," Mostyn said. "The next step is using the tool so that it is more than simply a good intention. We urge New Brunswick to be a leader in that regard."