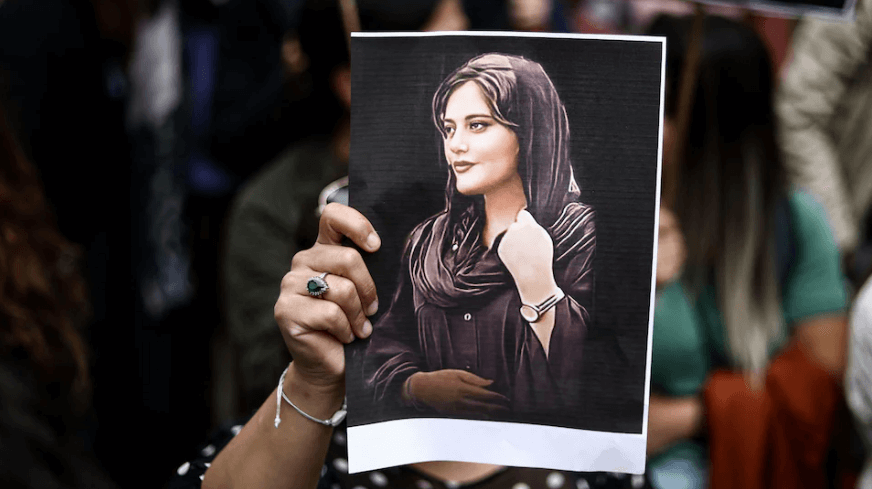 Dec. 14, 2022
OTTAWA — B'nai Brith Canada is encouraged that a notice of motion has been tabled at Ottawa City Council to rename a section of Metcalfe Street outside the former Iranian Embassy as Mahsa Amini Street.
B'nai Brith recently circulated a petition in honour of Amini and the thousands of brave protestors who have been imprisoned, tortured and killed for demonstrating against the human-rights abuses of the Iranian regime. Amini was killed in police custody after she was arrested for "improperly wearing" a hijab last September. She was 22.
Appeals to rename a section of Metcalfe Street in Ottawa were put forth by a number of groups in support of B'nai Brith's advocacy and petition. Thus far, they include the Council of Iranian Canadians, Macdonald-Laurier Institute, Jamaica Association of Montreal, Network of Azerbaijani Canadians, International Centre for Human Rights Canada, Justice 88, Federation of Filipino Canadian Associations, Greater Toronto Area Kurdish House, Antigua and Barbuda Association of Montreal, Women, Life, Federation Ottawa-Gatineau, the Raoul Wallenberg Centre for Human Rights, and the Iranian Student Association-University of Ottawa.
"We are pleased that, in the not-to-distant future, Ottawa City Council and Mayor (Mark) Sutcliffe will be discussing and considering this important motion," said David Granovsky, B'nai Brith Canada's Director of Government Relations. "We are delighted that Councillors Theresa Kavanagh and Ariel Troster (who seconded Kavanagh's motion) saw fit to ensure this was tabled for January."
"Mayor Sutcliffe and members of Ottawa City Council can send a strong message to the Iranian regime that they will not accept the barbaric, brutal and cruel public executions that have taken place in Iran since the tragic death of Mahsa Amini," said Marvin Rotrand, National Director of B'nai Brith's League for Human Rights. "We hope that this passes because it is the right thing to do in honour of Mahsa."
"Iranians have suffered for decades under brutal theocratic rule," said Michael Mostyn, Chief Executive Officer of B'nai Brith Canada. "Renaming the street outside the former Iranian Embassy is one way that Canadians can demonstrate their support for the people of Iran. We look forward to this motion being adopted by Ottawa City Council in the new year."
It is not too late to sign our petition. Feel free to click here and sign to express your support for the tormented people of Iran.