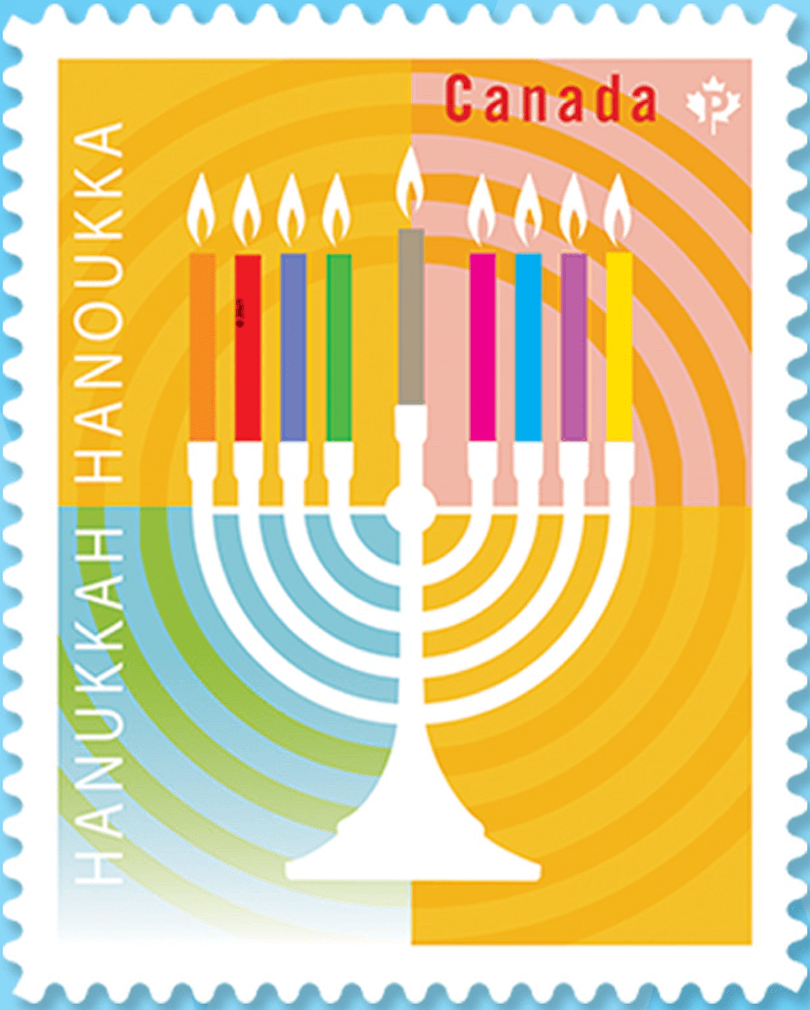 Nov. 8, 2021
B'nai Brith is delighted to share Canada Post's 2021 Chanukah stamp design with our supporters across the country.
The design had input from B'nai Brith Canada and other organizations. It captures the festive holiday with a charming image of a menorah.
As Chanukah approaches, from Nov. 28 to Dec. 6, we urge those sending out holiday greetings to consider purchasing the new Chanukah stamps from the Post Office. Doing so supports a vital public service and also is a proud display of our Jewish identities.
Chanukah, also known as the Festival of Lights, is a celebration of hope, resilience and faith in brighter days to come. The holiday is observed by Jewish communities in Canada and around the world.
Chanukah commemorates the re-dedication of the Temple in Jerusalem (Judaism's holiest site) around 165 BCE, when the Jewish people reclaimed it from their oppressors after the victory of the Maccabees. According to Jewish tradition, the Temple's menorah was to burn continuously. The miracle is that it lasted for eight days on only one day's worth of oil.
Each evening for eight days, celebrants commemorate this miracle by lighting an additional candle in a Chanukah menorah, a special eight-branched candelabra called a hanukkiyah. A symbol of hope and faith, the candelabra is often placed in a window to share its light with the world. Other traditions associated with the celebration include prayers, songs, religious readings, the game of dreidel and gift-giving.