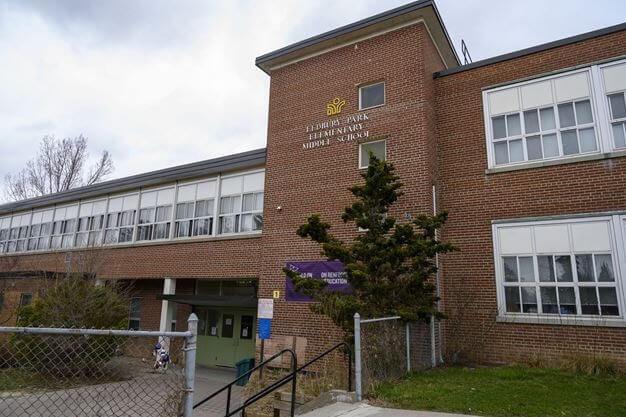 TORONTO – B'nai Brith Canada applauds the Toronto District School Board (TDSB) for removing a teacher from the classroom after comparing vaccine passports to the yellow Star of David that Jews were forced to wear in the Holocaust.
The interim principal at Ledbury Park Elementary and Middle School in Toronto informed parents last week that the teacher was removed from the classroom and is under investigation. Comparisons between COVID-19 restrictions and the Holocaust are inappropriate, inaccurate, and minimize one of the darkest epochs of history that resulted in the deaths of nearly 6-million Jews.
"We've seen a growing and disturbing trend of using yellow stars to express concerns and dissatisfaction with contemporary issues," said Michael Mostyn, Chief Executive Officer of B'nai Brith Canada. "But under no circumstances should they be used because it automatically trivializes the horrific atrocities that Jewish people went through in the Holocaust. There is no comparison. Period. End of story."
The incident at Ledbury is the latest of a disturbing sequence of events within the TDSB system. Last week, at Charles Best Middle School in Toronto, two students drew swastikas and made Nazi salutes in front of their peers. Additionally, last November, outside the Marc Garneau Collegiate Institute, students protested against Israel calling for its destruction.
"From the failed censure of  a Jewish trustee to student marches calling and for the destruction of the Jewish State, something is amiss at the Toronto District School Board," Mostyn said. "Although we commend the investigation and removal of the teacher from the classroom concerning this incident at Ledbury, the overall pattern paints a troubling picture of a school board that does not seem equipped to stifle recurring incidents of Jew-hatred and trivialization."