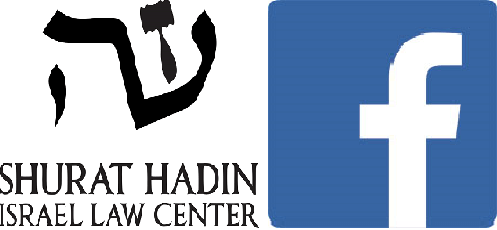 By Jordan Zaitchik
B'nai Brith Canada
Facebook is once again on the receiving end of accusations of letting antisemitism run rampant without consequences on its website.
Shurat HaDin, an Israeli civil rights organization, has filed a lawsuit (page doesn't exist) against Facebook on behalf of the families of five U.S. citizens injured and murdered by Palestinian terrorists in Israel.
The social media giant is being sued for "knowingly providing its social media platform and communication services to the notorious terrorist organization HAMAS in violation of U.S. antiterrorism law." The lawsuit, which was filed in the U.S. District Court for the Southern District of New York, seeks compensation and punitive damages for the U.S. victims of five separate terrorist attacks between June 2014 and March 2016. The attacks include kidnappings, stabbings, shootings, murder, and car-ramming a light-rail train station.
"This lawsuit should be no surprise to Facebook, which has knowingly provided its social media platform and services to HAMAS, its leaders, and affiliates for years, despite repeated complaints and warnings that it must not do so," said Nitsana Darshan-Leitner, Shurat HaDin's attorney. "Facebook must now be held accountable for its role in facilitating HAMAS's terrorist activity, including the terror attacks that injured and killed the victims in this lawsuit."
The complaint also highlights Hamas's frequent use of  Facebook to advertise and coordinate these attacks.
This is not the first time Shurat HaDin has taken on Facebook in court. On behalf of 20,000 Israelis, Shurat HaDin filed a lawsuit in October of 2015 where they complaint seeked an injunction (page doesn't exist) against Facebook requiring it to monitor incitement and to respond immediately to complaints about inciting content. This was done in response to a wave of terror attacks that took place beginning in October 2015, where the lawsuit said, "Palestinians attacked people with knives, axes, screwdrivers, cars and Molotov cocktails for no reason other than a perception by the attacker that the victims are Jewish."
Many of the attackers were motivated to do so by incitement to murder and the glorification of violence read on Facebook. Richard Lakin, the lead plaintiff in the case, was brutally attacked, left with life threatening injuries after being shot in the head and stabbed in the stomach and died of his wounds two weeks later. The 20,000 Israelis that joined the lawsuit all live in fear of their personal safety and security as a result of this violent incitement and want to see Facebook change its policies.
READ MORE: Zuckerberg Accused of Letting Facebook Incite Israel Hatred