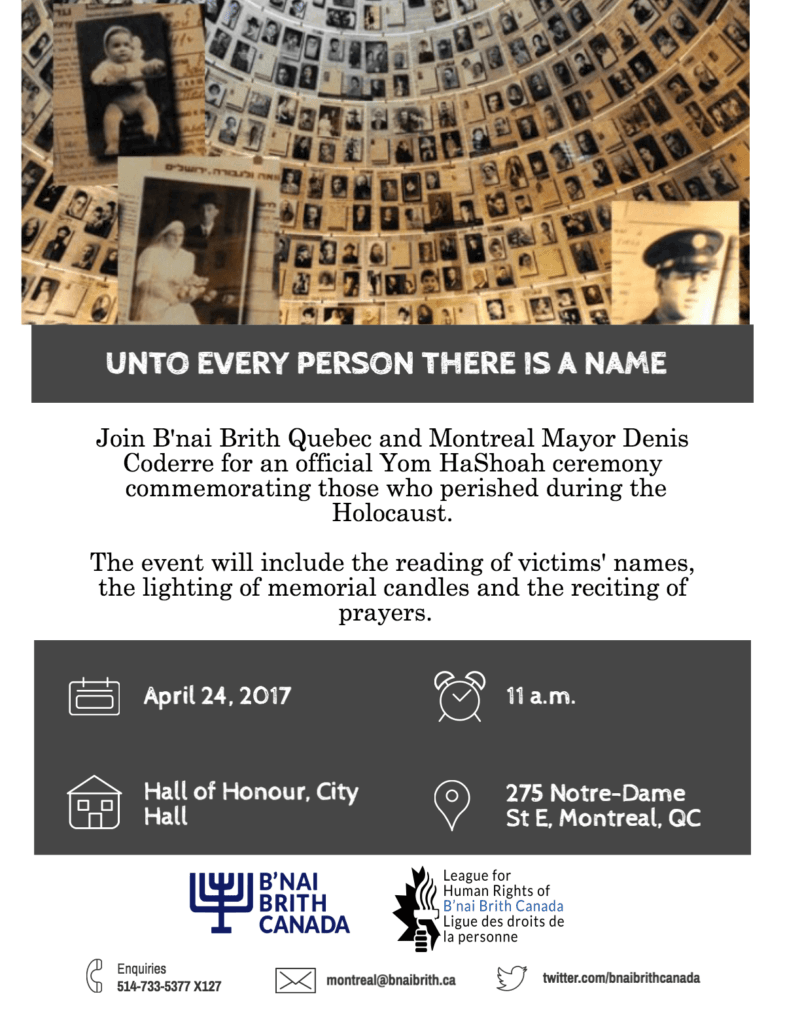 In honour of Yom HaShoah (Holocaust Remembrance Day), B'nai Brith Canada Quebec will be commemorating those who perished during the Holocaust on Monday, April 24, 2017.
Since 2002, B'nai Brith has held this significant event in Montreal, which was officially adopted by Montreal City Hall – and thanks to Mayor Denis Coderre – last year.
The ceremony seeks to personalize each victim and survivor of the Holocaust by reciting the names of the victims, restoring a sense of dignity to the individuals who were stripped of their identity and robbed of their lives.  
The commemoration will take place at the Hall of Honour at 11:00 a.m.
RSVP here.