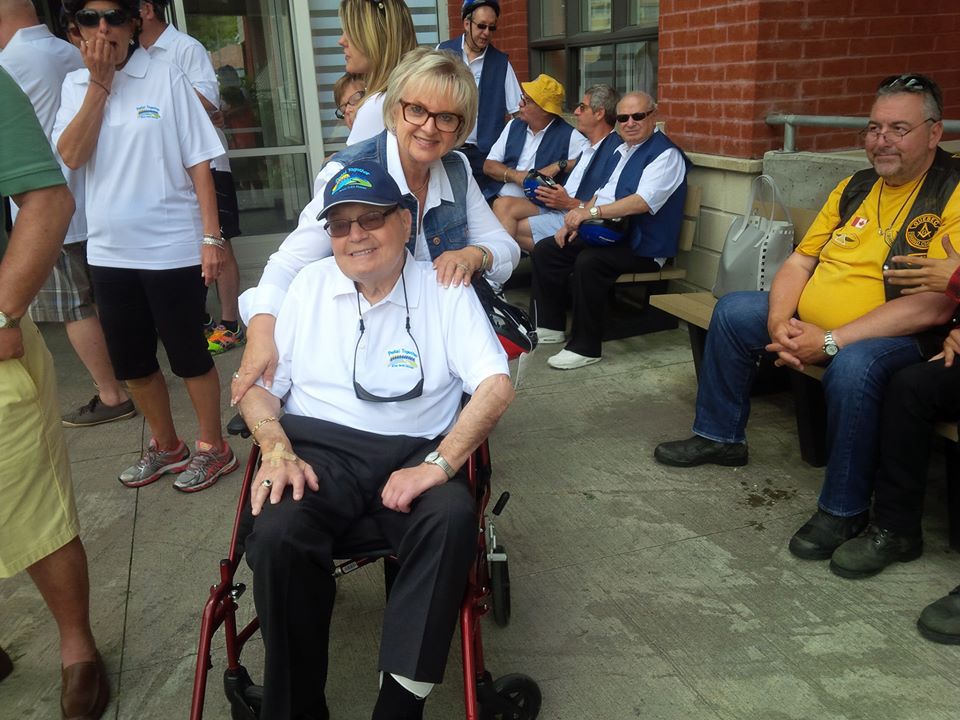 It is with immense sadness that B'nai Brith Canada mourns the passing of Gerry Weinstein, who served as National President of B'nai Brith Canada from 2005-2008. Weinstein was 80 and died peacefully Monday, May 23, 2016 in Montreal.
"He was an absolute pillar in the community," said Harvey Levine, B'nai Brith Canada's Quebec Regional Executive Director. "He was an extraordinarily generous man and a true and active leader within many community organizations."
One of Gerry's crowning achievements was the building of B'nai Brith House, a social housing project in Montreal. The residence has provided countless senior members of the community access to affordable housing and services that enables a lifestyle of security, friendship and active living. Weinstein was also instrumental in the approval of a second housing project, Chateau B'nai Brith, which is scheduled to be completed in 2017.
"Building B'nai Brith House was his dream and it came true," added Levine. "It's such a shame he won't be around to see his second dream of Chateau B'nai Brith come to fruition."
"Gerry had an incredible zest for life and was someone who could always be relied upon to get the jobs done, no matter how daunting the tasks seemed," said Michael Mostyn, CEO of B'nai Brith Canada. "B'nai Brith House and the upcoming Chateau B'nai Brith were Gerry's pride and passion, and both will prove lasting legacies of his charitable leadership in the community."
"For a man who had his physical limitations, particularly with his vision, he certainly accomplished so much more than a person with normal physical abilities," said Ted Greenfield, past-president of B'nai Brith Canada and current Chair of its Quebec Board. "His vision had no limits and everything he did was for the sake of those who were less fortunate than most."
"Gerry was a fine gentleman who was extremely dedicated to the community," said Eric Bissell, immediate past-president of B'nai Brith Canada. "He got things done no matter what the circumstances. It's a great loss for the community."
"Not just satisfied in successfully managing an important Canadian corporation and the many public institutions, Gerry took the time even in failing health to help add more meaning to the lives of some souls that were careening off the track," said Aaron Remer, former Chairman of the B'nai Brith Institute for International Affairs. "Whether it be a tenant or a staff member, a supplier or an adversary, I don't believe anyone can say that Gerry was not fair or sensitive and dealt in all matters with an open heart and consideration for them."
Contributions in Gerry's memory may be made to B'nai Brith House, (514) 223-2023.