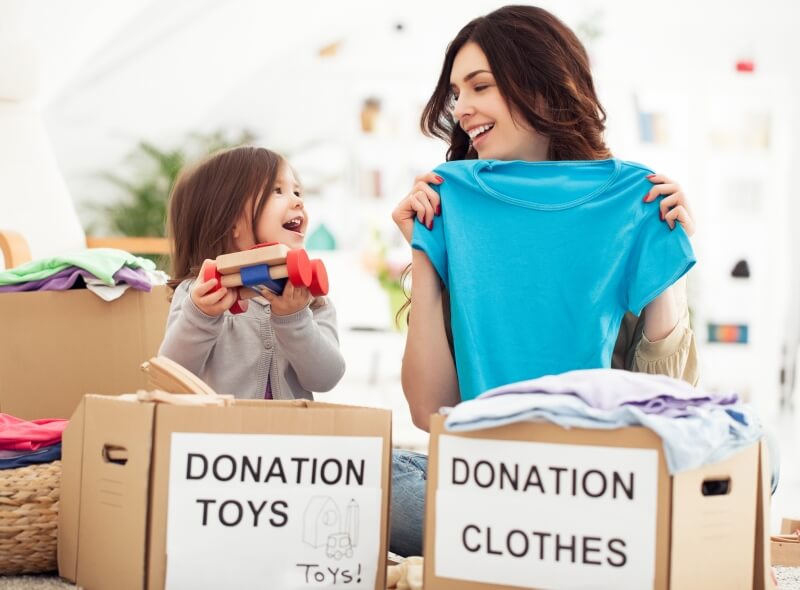 Sept. 5, 2018
TORONTO – Just in time for the New Year, B'nai Brith Canada is delighted to introduce a new addition to our Clothing Donation Program,  making it easier to unload your unwanted clothes, houseware items and toys. With our brand new service of home pick-up, completely free of charge, we are making it easier to support those in need, while also helping the environment.
If you have a minimum of 10 garbage-sized bags of materials you'd like to donate, give us a call at 416-633-6224 ext. 120 and one of our specialists will be happy to arrange a home pick-up of your items at a convenient time and location for you.
Our phones are open Monday – Thursday from 8:00 a.m. – 8:00 p.m. and on Friday from 8:00 a.m. to 12:00 p.m. After hours you can leave a message that will be returned within one business day.
There is absolutely no charge for this service, and it is open to all residents in the Greater Toronto Area.
Items that can be donated include:
Clothes
Shoes
Kitchen utensils
Housewares
Books
Toys
A portion of the items are resold to raise funds for our other free services for the community, such as seasonal free clothing 'sales', affordable housing, free daily lunches and engaging programming for seniors, and much more.
For more information about the free home pick-up service, please visit our website or call 416-633-6224 ext. 120. If you do not have a minimum of 10 bags, click here for a list of donation boxes around the GTA for you to drop your belongings.
B'nai Brith is a grassroots human-rights organization that acts on behalf of all Canadian citizens. We advocate for the community by reacting when an incident occurs that merits our condemnation, activism or support. We are the civil liberties group that takes concrete action for you.