B'nai Brith Investigation on IJV Produces Positive Reactions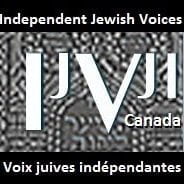 By Jordan Zaitchik
B'nai Brith Canada
Earlier this week, B'nai Brith Canada began a series of revelations following an investigation of Independent Jewish Voices.
The investigation revealed that it used social media to promote the boycott and sanctions movement against Israel, Holocaust denial, and its affiliation with white supremacist hate site Veterans Today. Two days later, IJV deleted half of its website's content in an attempt to conceal its true face. B'nai Brith Canada reported the group's attempts to evade the truth as well as exposing their writer Alan Hart. Hart is a conspiracy theorist, who actively spreads false claims such as Israel being behind the 9/11 terrorist attacks. IJV claimed to have not known that Hart wrote such things as well as denying having knowledge of him being a regular columnist for Veterans Today.
In response to the first two investigations B'nai Brith Canada has received countless responses from the Jewish community praising the work of Aidan Fishman, Amanda Hohman and the rest of the advocacy and communications team. Here are some of the e-mails sent to us:
"Well Done!  Now remove all their funding and get the other half deleted! We have no need for these enemies under our roof. And insist they remove the word 'Jewish' from their site…their behavior is most un-Jewish and unwelcome. And there is no room for them under the so called tent….no more tolerance for such garbage!"

"Thanks for exposing what IJV is really about.. As an Israel supporter who doesn't always agree with the Likud policies I always wondered about IJV and just who they were and what they stood for. I am grateful to have read your article. Keep up the good work of exposing these truth twisters. The middle east is a complicated quagmire and journalists like you help working schmoes like me make sense to what is going on. Thank you and please continue your good work."

"Well done!!! As one of the youngest Holocaust survivors I thank you".
Stay tuned to B'nai Brith for more revelations about Independent Jewish Voices