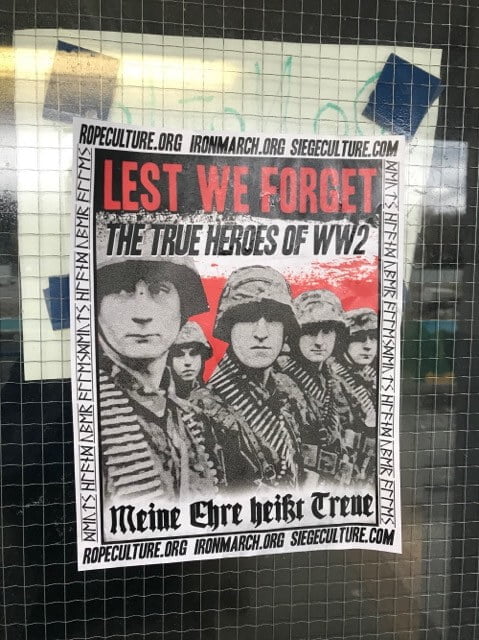 By Aidan Fishman
Interim National Director
League for Human Rights
B'nai Brith Canada 
Nov. 12, 2017 
B'nai Brith Canada utterly condemns a series of antisemitic incidents at the University of British Columbia last week, including neo-Nazi posters found at the site of the campus Remembrance Day ceremony.
On Nov. 11, The Ubyssey, UBC's student newspaper, reported that entrances to the War Memorial Gym were plastered with posters glorifying Nazi Germany. One called Nazi soldiers "the true heroes of WW2" while providing links to neo-Nazi websites, while another bore a swastika and lauded Nazism as "anti-imperialist" and "anti-degenerate".
Two days earlier, on the anniversary of the infamous 1938 Kristallnacht pogrom in Nazi Germany, a chalkboard in UBC's Forestry Building was defaced with a swastika and a "Heil Hitler" message.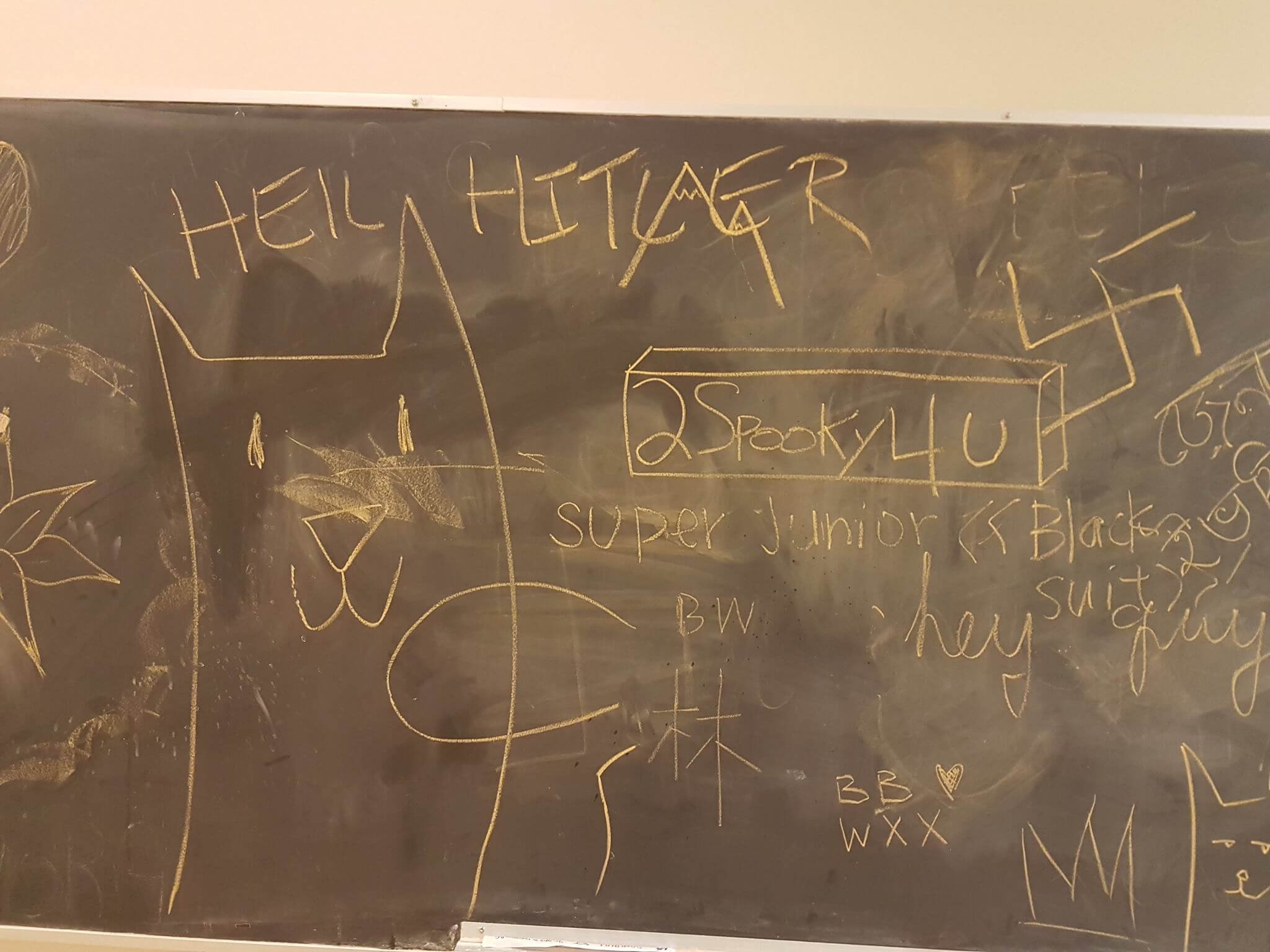 The RCMP was called to investigate both incidents.
"Once again, we see antisemitism and neo-Nazism raising their ugly heads at a B.C. university," said Michael Mostyn, Chief Executive Officer of B'nai Brith Canada. "These disturbing incidents constitute a threat to Jewish students and other minorities on campus, as well as an unforgivable insult to Canadian veterans who made the ultimate sacrifice to defeat Nazi tyranny.
"We trust that authorities at UBC will do their utmost to ensure that the perpetrators are identified and disciplined."
Just a week earlier, antisemitic posters found at the University of Victoria prompted community outrage. Since the far-right gathering in Charlottesville in August, similar posters have appeared at many universities south of the border.