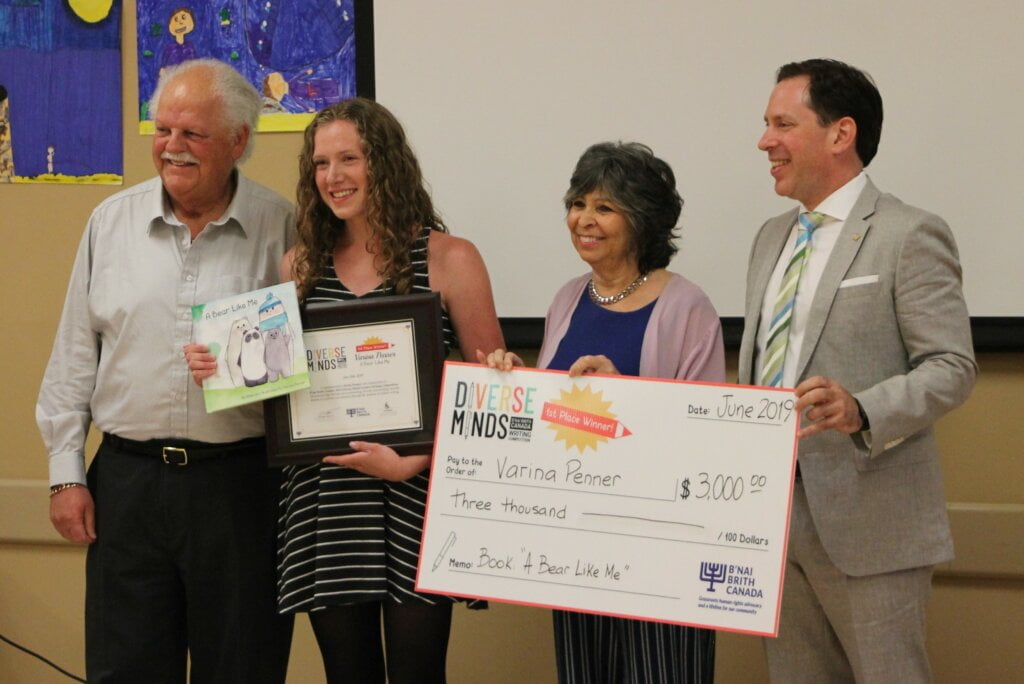 June 20, 2019
By Marty York
Chief Media Relations & Communications Officer
B'nai Brith Canada
WINNIPEG – B'nai Brith Canada held its first award ceremony honouring students for creative writing on Wednesday night – but it certainly won't be the last.
Diverse Minds, as the competition was dubbed, is only beginning.
"This was the pilot project so it was just in Manitoba," Adriana Glikman, B'nai Brith's National Program Co-ordinator, told The Winnipeg Free Press, "but next year it's going to be in four cities in Canada, so we are going national with this program. It was a great success, and we are very happy with the results and the students' involvement."
Varina Penner, a 16-year-old, Grade 11 student at Springs Christian Academy, emerged Wednesday night from a list of 10 finalists to garner first place in the competition. She received from B'nai Brith a $3,000 scholarship and the publishing of her winning book, A Bear Like Me.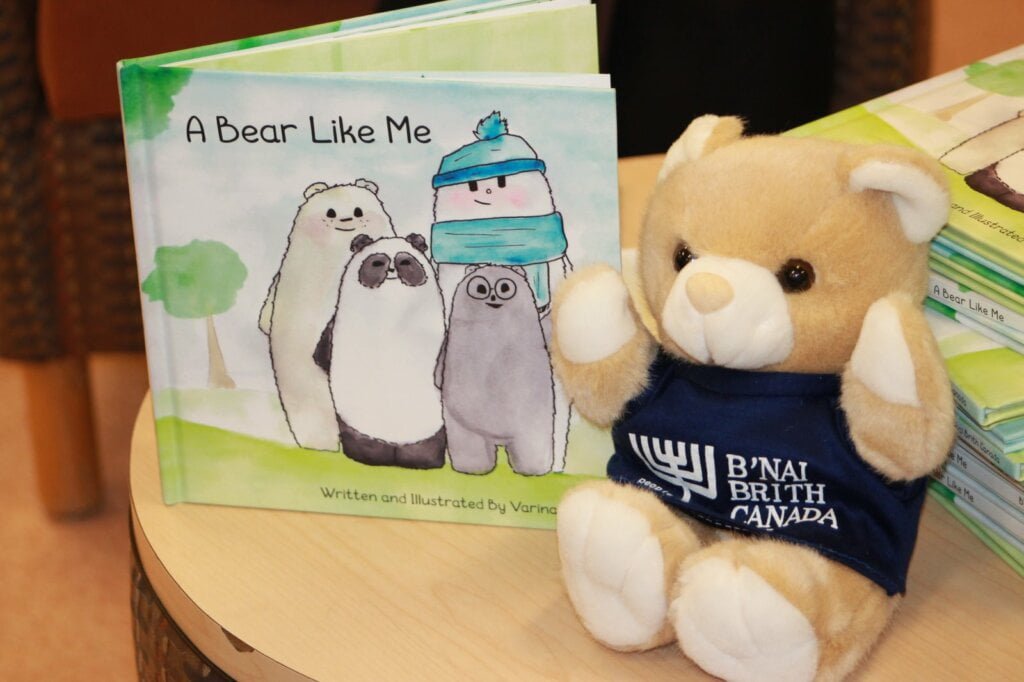 "This was an amazing initiative, and we are extremely proud to give back to the community this way," said B'nai Brith's Chief Executive Officer, Michael Mostyn, who attended the event in Winnipeg and served as one of the judges. "We're thrilled that this first Diverse Minds competition was as successful as it was and we are so looking forward to having more competitions like these in the future. It is essential to include the voices of our youngsters as we promote and emphasize the importance of diversity and human rights. It is so valuable for high-school students to be providing educational material for elementary-school students."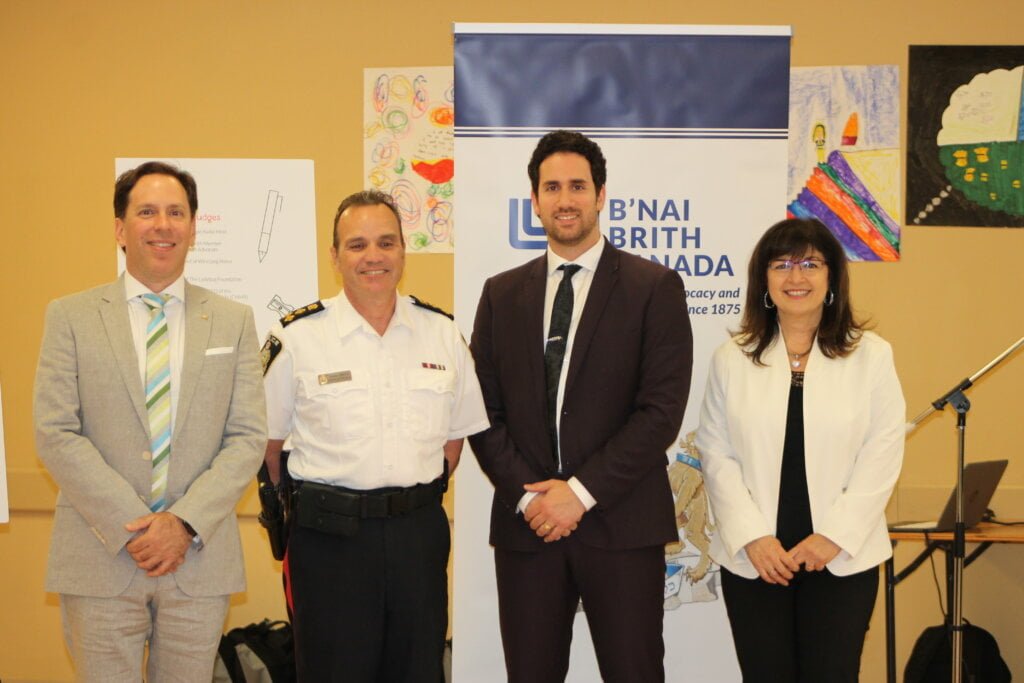 More than 50 students across Manitoba entered the event. The top 10 finalists were selected by an esteemed panel of judges. Among the judges were the Chief of Winnipeg Police, Danny Smyth, and Dr. John Young, CEO and president of the Canadian Museum for Human Rights, both of whom attended Wednesday's ceremony.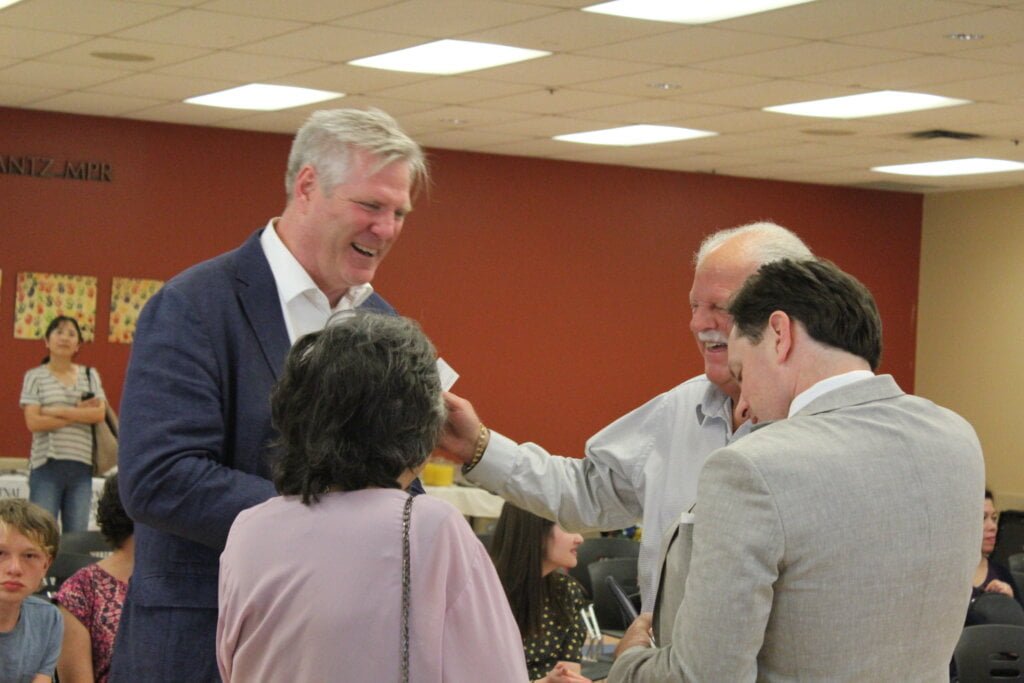 Mostyn said one of the main reasons that the first Diverse Minds ceremony was held in Winnipeg was that the city is the home of the Canadian Museum for Human Rights "so, in actuality, Winnipeg is the capital of human rights in Canada."
Mostyn added: "We congratulate all the students who participated and we encourage them, of course, to continue their writings and continue promoting tolerance and inclusivity."
There were scholarship awards of $1,500 and $500 for Wednesday night's second- and third-place finishers.