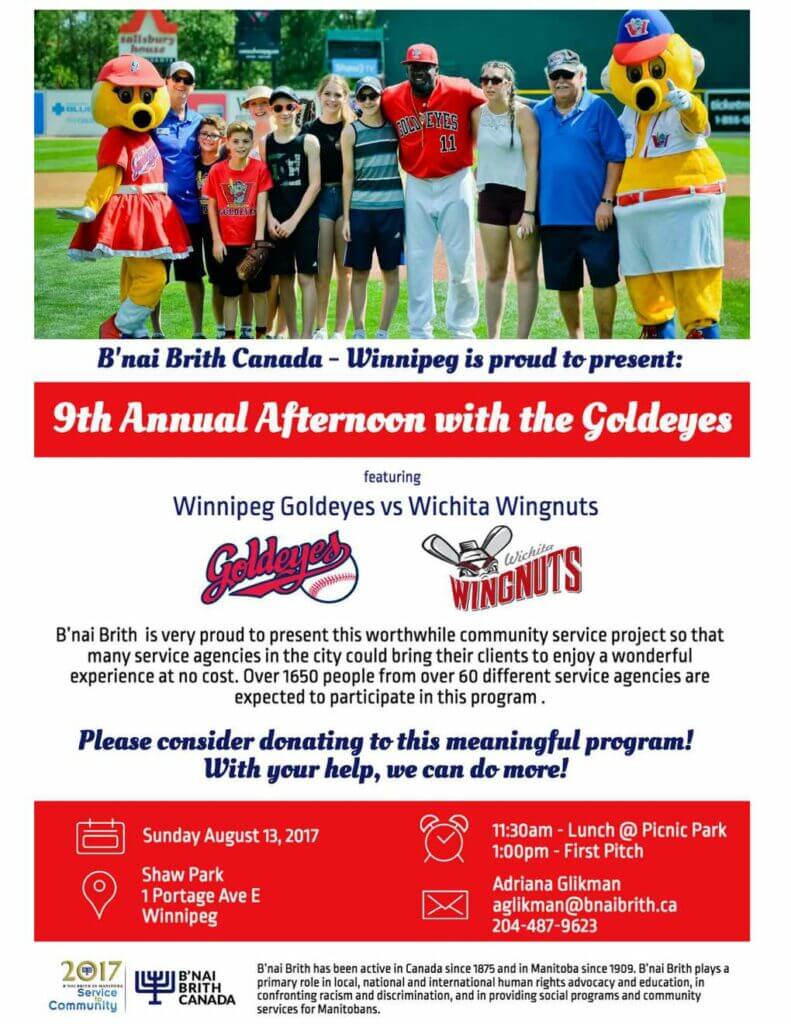 August 9, 2017
By Tevy Pilc
Staff Writer/Researcher
B'nai Brith Canada
WINNIPEG – B'nai Brith is very proud to present the 9th Annual Afternoon with the Winnipeg Goldeyes  event on Sunday, August 13, 2017 at Shaw Park.
The event is a community project that benefits many service agencies in the city, which allows them to bring their clients to enjoy a wonderful experience at no cost.
This year, more than 1,650 people in 60 service agencies are expected to participate in the program.
The event will begin with a Salisbury House lunch at Picnic Park at 11:30 AM and continue at 1:00 PM as the Winnipeg Goldeyes take on the Wichita Wingnuts. Each participant will also receive a gift package, including Goldeyes and B'nai Brith Canada souvenirs.
For more information as well as how to contribute to project, contact Adriana Glikman at [email protected] or at 204-487-9623.
Check out a writeup as well as pictures from last year's Afternoon with the Goldeyes program here.