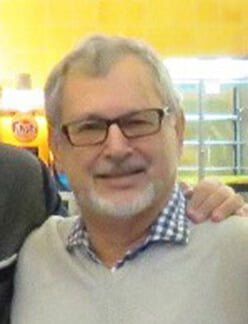 Feb. 23, 2018
By Tevy Pilc
Staff Writer/Researcher
B'nai Brith Canada
EDMONTON – B'nai Brith Canada is proud to announce that Abe Silverman has joined the organization as Manager of Public Affairs in Alberta.
Silverman will be based in Edmonton, where he will be building relationships and effectively promoting B'nai Brith Canada's mandate of combating antisemitism and empowering the grassroots Jewish community throughout the province.
Silverman has a long history of active participation in the Canadian Jewish community. Amongst his many roles, he has served as president of the Edmonton Jewish Federation, Edmonton ZOC, JNF Edmonton and the BB Canada Edmonton Flight College. He's also served as a board member for Edmonton Talmud Torah, Camp BB, Jewish Family Service and UIA Canada.
Silverman also has extensive experience in education, having spent the past 15 years teaching classes and lecturing in universities, churches, service clubs and business associations about topics such as the Holocaust and Israel.
"We're thrilled to have Abe join the B'nai Brith Family," said Michael Mostyn, Chief Executive Officer of B'nai Brith Canada. "Abe's experience and passion for the betterment of the Canadian Jewish community along with with B'nai Brith's goal of re-establishing a strong presence in Western Canada make for an exciting combination and a bright future in the region."