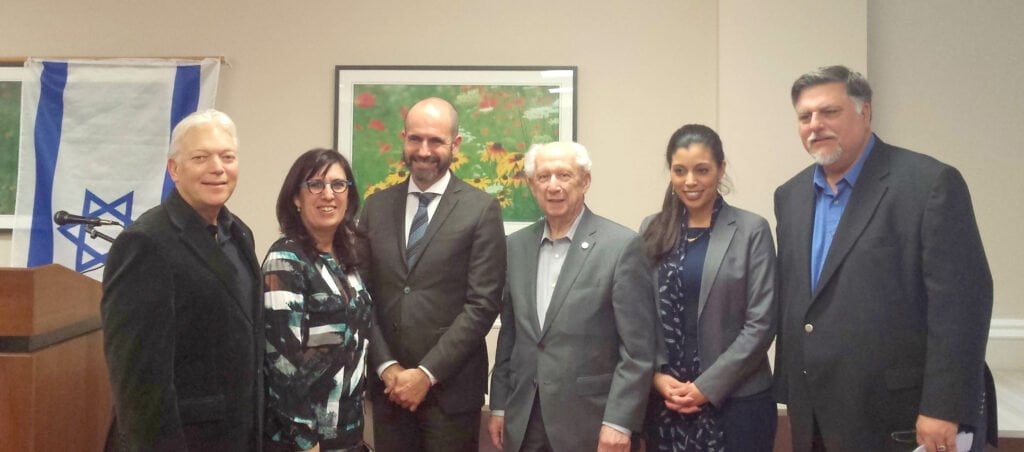 March 22, 2017
By Harvey Levine
Regional Director – Quebec
B'nai Brith Canada
B'nai Brith Canada was honoured to host Ziv Nevo Kulman, Consul General of Israel, Quebec & Atlantic Provinces, on Tuesday, March 21.
A packed audience of local B'nai Brith members and senior residents of B'nai Brith House listened attentively as the Consul General covered various topics. Fresh from a diplomatic meeting in Israel, Kulman informed attendees on current issues in Israel and foreign relationships pertaining to both the new U.S. administration and the Canadian government.
The Consul General also fielded many questions from the audience, including the dangers of Iran, Israel's relationship with Russia, a one or two-state solution, Palestinian politics and the growth of antisemitism and anti-Zionism.
In his summary, the Consul General expressed his deep appreciation of B'nai Brith and highlighted the importance of our ongoing efforts to expose and record anti-Zionism and antisemitism through the media and via our annual Audit of Antisemitic Incidents.