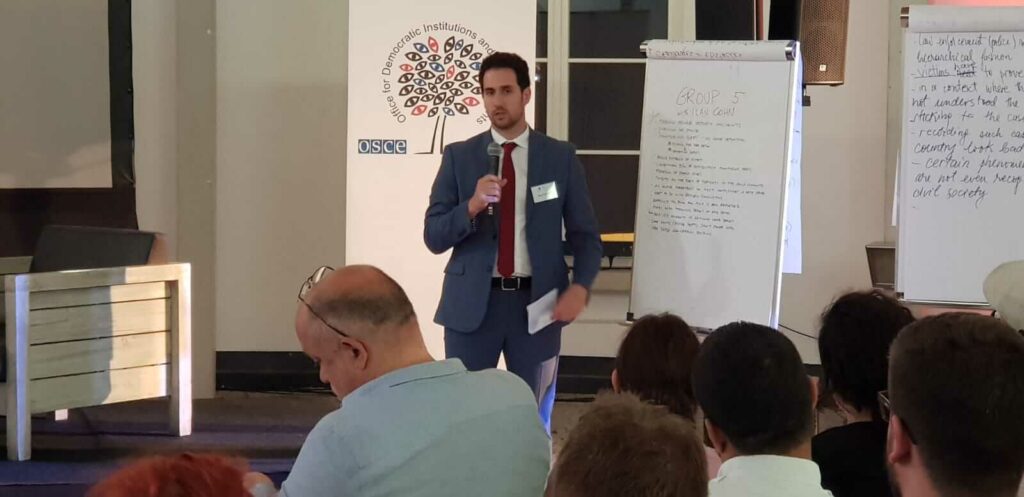 July 24, 2018
By Daniel Koren
Manager, Media Relations & Communications
B'nai Brith Canada
WARSAW – B'nai Brith Canada is proud to have recently participated in the Organization for Security and Cooperation (OSCE)'s Activist Forum on Preventing and Responding to Hate Crimes in Warsaw hosted by its Office for Democratic Institutions and Human Rights (ODIHR).
The Forum focused on identifying opportunities and overcoming challenges in terms of coalition-building and hate-crime monitoring techniques and methodologies. Participants from a variety of civil society organizations from OSCE member countries took part, including B'nai Brith Manitoba Regional Director Ran Ukashi, who shared the organization's long-established tracking methodologies with other groups.
The Forum was also an opportunity to learn about the unique challenges facing other antisemitism and discrimination watchdogs in Europe.
"It was an honour to represent B'nai Brith at this forum and have the opportunity to share our unique approaches to tracking and combating antisemitism in Canada with our peers overseas," Ukashi said.
"Learning about the particular situations in each specific country allows us to hone our methodologies even further, while pre-empting some of their challenges by adopting a preventive approach. Such information exchanges serve to keep us adaptive and at the forefront of combating antisemitism well into the future."
B'nai Brith has been a past civil society organization contributor to ODIHR/OSCE as the foremost experts on antisemitism in Canada. B'nai Brith's Annual Audit of Antisemitic Incidents  is the authoritative document on antisemitism in Canada, used by agencies, NGOs, police services, and other groups.