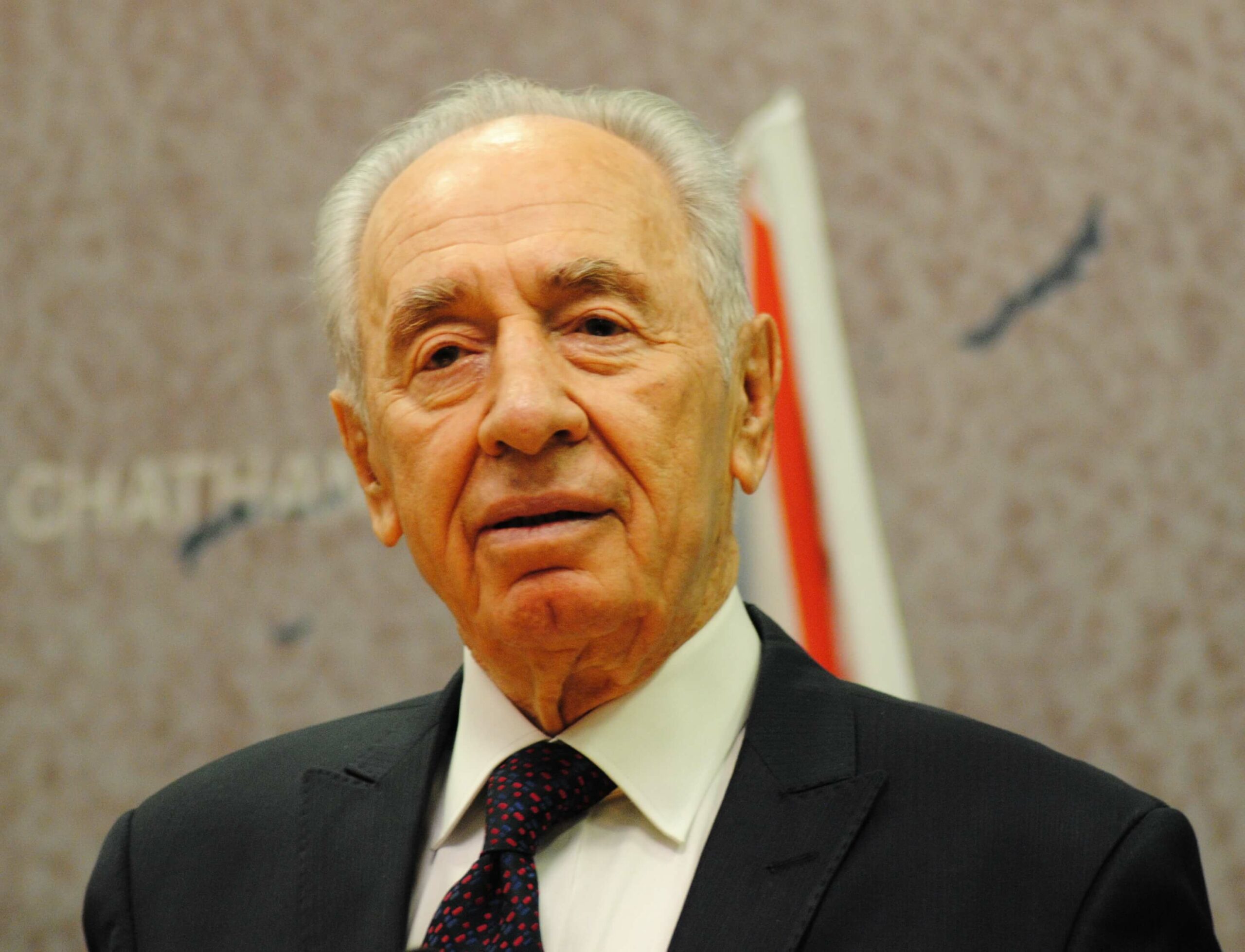 By Daniel Koren
Media Coordinator
B'nai Brith Canada
B'nai Brith Canada is mourning the loss of Shimon Peres, the last surviving member of the State of Israel's founding fathers.
Peres died Tuesday night, weeks after suffering a massive stroke. He was 93.
A truly inspirational and influential politician, who served twice as Israel's Prime Minister and once as President, Peres was a tenacious advocate of peace, instrumental in shaping the Oslo peace accords in 1994, for which he was jointly awarded the Nobel Peace Prize alongside former Israeli prime minister Yitzhak Rabin and former chairman of the Palestine Liberation Organization Yasser Arafat.
In Israel, Peres was a widely respected politician and activist, deeply involved with social, academic and political issues facing Israel and the Jewish people. Even in his later years, Peres continued to act as a spokesperson for Israeli achievement, touting Israel's contributors to the high-tech industry and advocating for peace between Israel and its neighbours.
"Shimon Peres was, above all, a man of peace and a man dedicated to the well-being of the Jewish people," Canadian Prime Minister Justin Trudeau said in a press release Tuesday. "Over the course of his long and distinguished life, Mr. Peres made enormous contributions to the founding and building of the State of Israel. He was an internationally-respected statesman and a great friend to Canada."
"Shimon Peres was a leader who dedicated his life to the pursuit of peace," said Michael Mostyn, CEO of B'nai Brith Canada. "For over 66 years, Mr. Peres fought tirelessly as a proponent for change, for the rights of women and for Israel and her neighbours. Even during the most perilous times, Peres' vision of a bright and prosperous Israel never wavered. May his memory be a blessing."