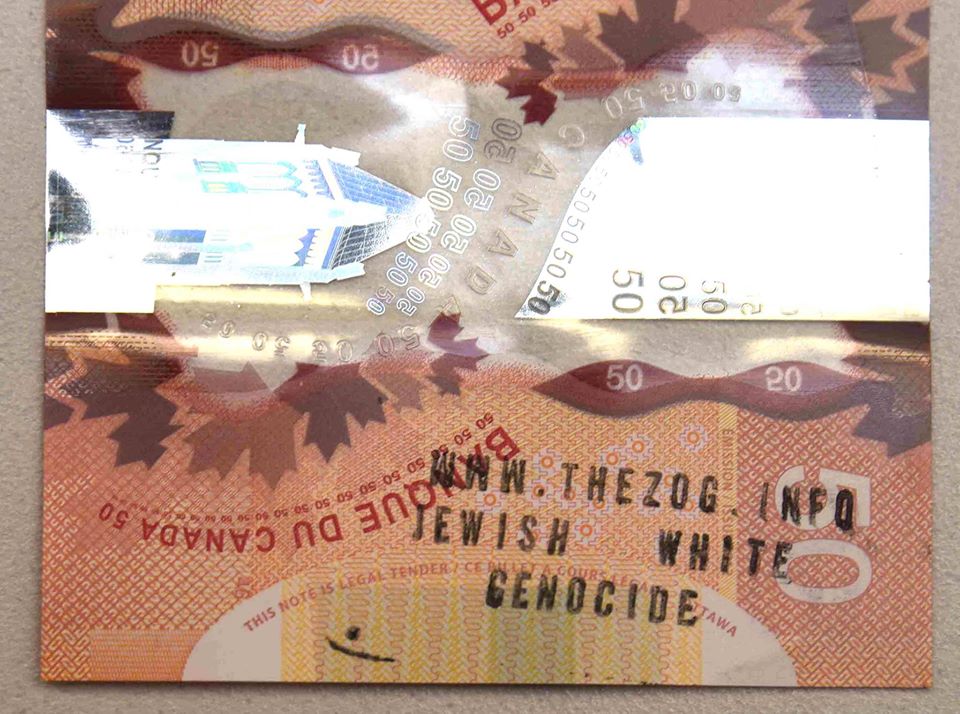 Aug. 8, 2018
By Daniel Koren
Manager, Media Relations & Communications
B'nai Brith Canada
MEDICINE HAT, Alta. – B'nai Brith Canada is commending the Medicine Hat Police Service after it charged a man who was publicly promoting antisemitism with inciting hatred in public.
Loki Hulgaard, 35, is facing 14 charges in total, including two counts of possessing illegal firearms.
On July 31, a local business filed a complaint with police after Hulgaard used Canadian bills that were stamped with "Jews = ESAU, White Genocide." The bills were also marked with a notorious anti-Israel conspiracy theory website.
After obtaining a search warrant, police discovered that Hulgaard had a cache of weapons and white supremacist documents, including four firearms, over 1,200 rounds of ammunition, high capacity magazines, and stickers that read, "Immigration = White Genocide."
"This is a really critical incident, as it demonstrates the importance of charging people who willfully promote hatred against others," said Michael Mostyn, Chief Executive Officer of B'nai Brith Canada. "Police would never have been able to discover the cache of illegal firearms had they not charged Hulgaard with incitement to hatred. We commend the Medicine Hat Police Service for its swift response to this heinous incident, and for preventing what could have been a potential massacre."
Last month, posters stating "Immigration = Genocide" were found near a Medicine Hat church and under windshield wipers in a nearby community. Police have yet to confirm whether the incidents are connected to Hulgaard.