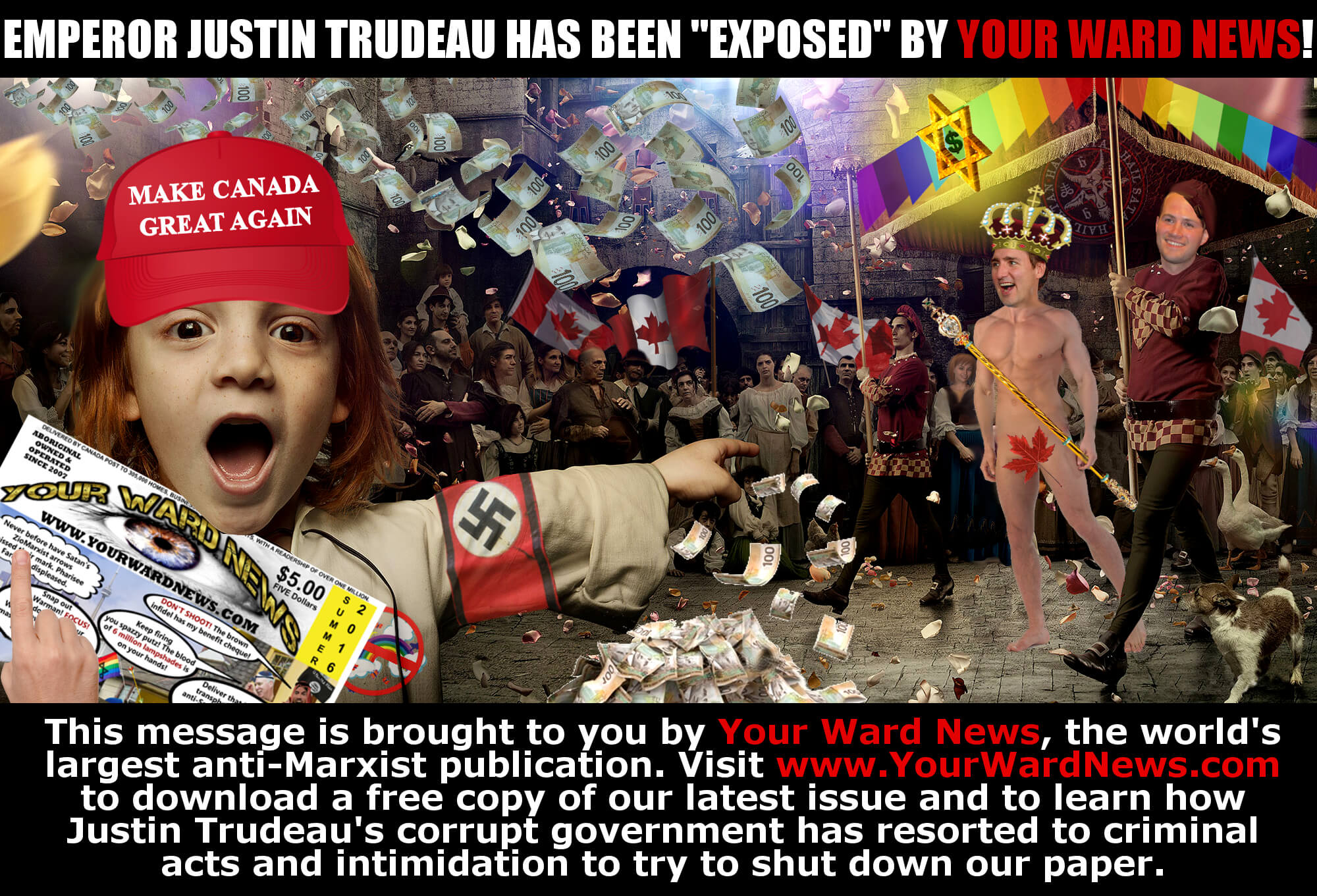 Nov. 15, 2017
TORONTO – After countless requests by B'nai Brith and other human rights organizations – not to mention numerous complaints lodged by Toronto residents – Ontario's Attorney-General finally confirmed today that James Sears and Leroy St. Germaine, who serve as the editor and publisher of the antisemitic, misogynistic, homophobic, and racist "newspaper" Your Ward News, have been criminally charged for willfully promoting hatred against members of the Jewish community and women.
For several years, Your Ward News has published content that targets Jews, Muslims, women, and members of the LGBTQ community.
In recent months, despite being discontinued by Canada Post last year, copies of the "newspaper" were distributed in highly-populated Jewish areas across the Greater Toronto Area. B'nai Brith had alerted Toronto Police at the time.
"We are pleased that criminal charges have finally been laid against the publishers of this hate-filled rag," said B'nai Brith Canada spokesperson Daniel Koren. "For years, Your Ward News has attempted to promote hatred and poison the minds of impressionable readers against visible minorities. B'nai Brith has strongly spoken out against this racist and antisemitic publication, and thank Warren and Lisa Kinsella, Ontario MPP Arthur Potts, and every other organization who campaigned against the bigoted and discriminatory rhetoric that made up the pages of Your Ward News.
We are extremely pleased to learn that criminal charges have been filed against the publishers of the antisemitic, hateful rag "Your Ward News". Congratulations to all groups that took part in this campaign. @bnaibrithcanada is available for comment. https://t.co/yE5kKboEwu

— B'nai Brith Canada (@bnaibrithcanada) November 15, 2017
"Also, given that this paper was recently distributed to students at York University, and taking into account the recent white supremacist and antisemitic flyers found at University of Victoria and University of British Columbia campuses, we hope this will act as a deterrent for those who are looking to promote racism, discrimination and hatred – on campus and in the public sphere."