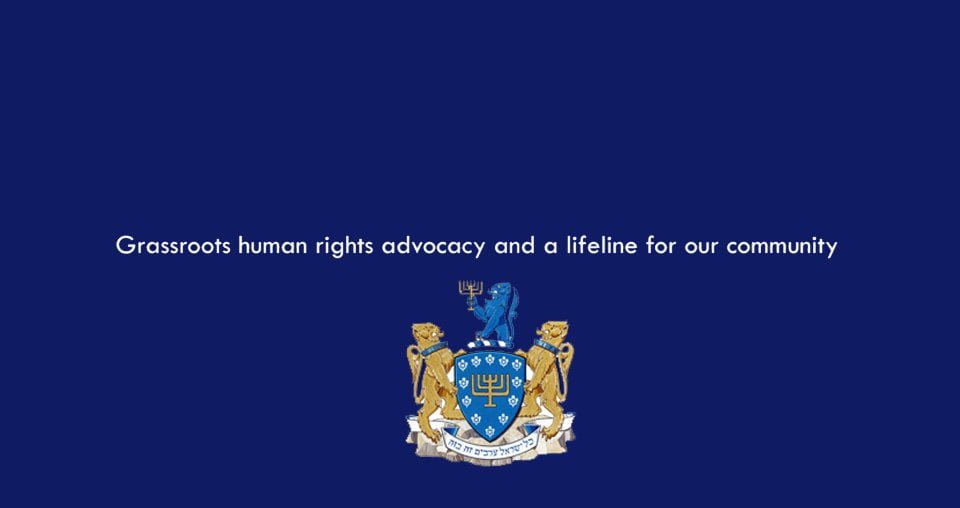 Jan. 10, 2018
Are you a human-rights advocate who is passionate about fighting racism, antisemitism and hatred in all its forms? Are you up-to-date with social, political and economic issues facing Canadians across the country? Do you support the indigenous Jewish people's right to self-determination on their ancestral lands? Do you have the right professional and academic experience?
If you answered 'yes' to all four, you may want to consider applying to become the newest staff member of B'nai Brith Canada.
B'nai Brith's advocacy arm, the League for Human Rights, is hiring to fill two vacant positions.
National Director of the League for Human Rights (Toronto)
Responsible for overseeing the League's national operations and developing strategies that enable it to carry out its mission of fighting racism, antisemitism and bigotry through advocacy, education, coalition-building, leadership-cultivation and engagement with other communities.
Has seven to 10 years experience in a leadership role at a nonprofit organization or in the corporate sector.
Must be passionate, tenacious and have great organizational and communications skills.
Responsible for managing all League staff and directing the efforts of B'nai Brith's regional offices with respect to advocacy.
Advocacy Coordinator for Quebec and Eastern Canada (Montreal)
Responsible for developing networks and community connections across Quebec and the Eastern provinces.
Must have three to five years experience in community outreach, advocacy or a similar role.
Responsible for liaising closely with law enforcement, provincial and municipal governments, campus groups, community agencies, and others to increase awareness of B'nai Brith, its Anti-Hate Hotline, the League for Human Rights and its various advocacy initiatives.