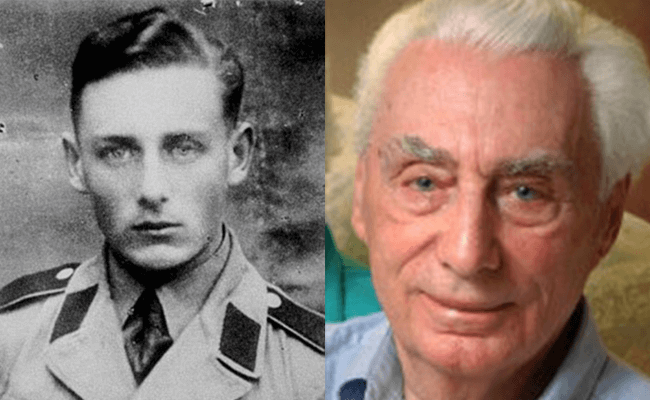 March 27, 2018
By Aidan Fishman
National Director of the League for Human Rights
B'nai Brith Canada
OTTAWA – The Federal Court of Canada has granted the League for Human Rights of B'nai Brith Canada intervener status in the case of Helmut Oberlander, a 94-year-old former Nazi who illegally gained entry into Canada by lying about his past.
The Canadian government has attempted to strip Oberlander of his citizenship on three separate occasions since 1995. Each time, it was reinstated by the Federal Court of Appeal because the prosecution was unable to prove his complicity in war crimes.
As the government begins its fourth attempt to revoke Oberlander's citizenship, B'nai Brith will legally intervene on behalf of victims of the Holocaust.
In 2009, the Federal Court of Appeal determined that Oberlander served as a member of the notorious Einsatzkommando 10a unit, a mobile Nazi death squad that killed thousands of Jews.
In his reasons for granting B'nai Brith's application for intervener status, Justice Michael L. Phelan said:
"In many ways the special interest or particular expertise of B'nai Brith is that of the 'voice of the dead'/victims of Nazism. This is a unique perspective deserving of acknowledgement by the Court in a case related to involvement in SS death squads. No one else can speak for the victims."
B'nai Brith's counsel in the Oberlander matter is acclaimed human rights lawyer David Matas.
"We welcome the opportunity provided by the Federal Court to demand justice on behalf of the victims of the Holocaust," said Michael Mostyn, Chief Executive Officer of B'nai Brith Canada. "Moreover, as both Holocaust survivors and perpetrators grow increasingly elderly, we must ensure that justice is done before it is too late.
"Our national integrity requires that Canada's openness and tolerance not be cynically exploited as a safe haven for war criminals and genocide collaborators."