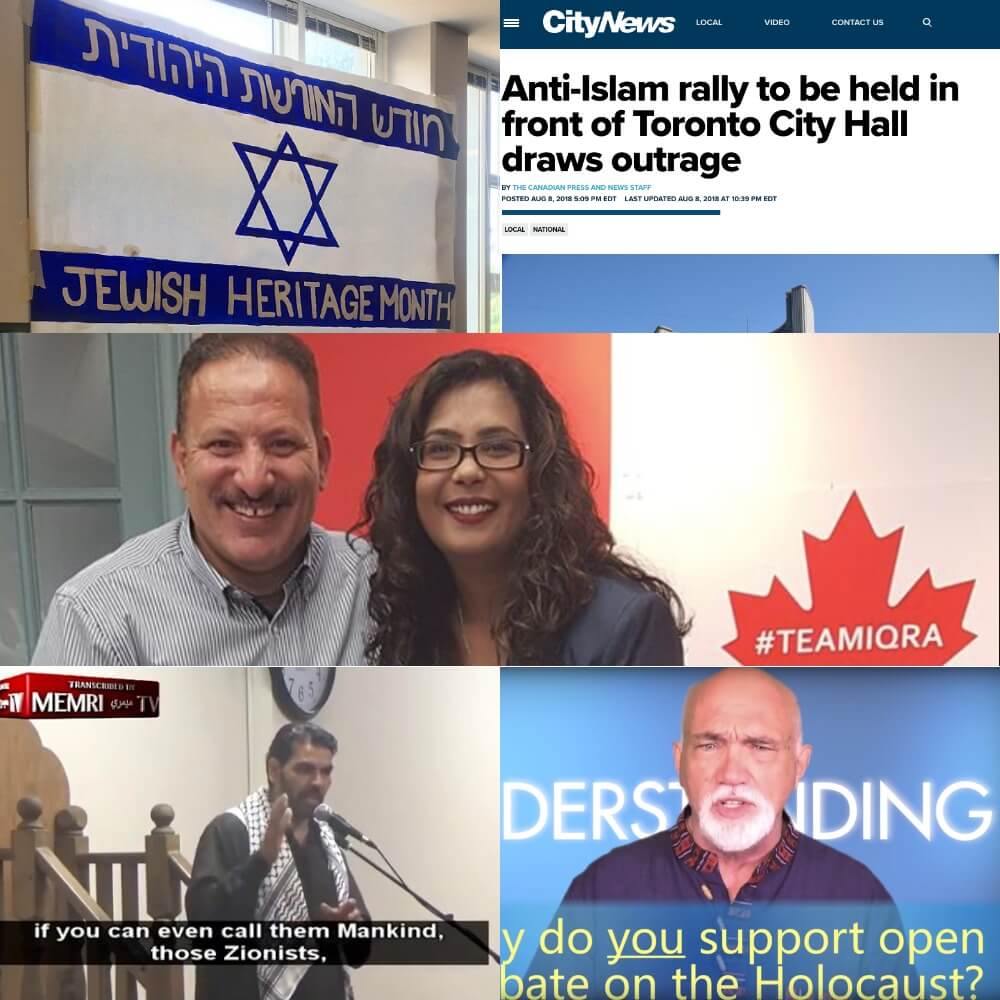 Aug. 20, 2018
As the voice of grassroots Jewry in this country, B'nai Brith Canada acts on behalf of human rights and galvanizes our community to react whenever there is an incident or event that merits our condemnation, advocacy or support.
Such campaigns, where we apply public pressure and remain vigilant in our goals, have been undeniably successful and effective.
Did you know that B'nai Brith does not receive financial support from other Jewish or community organizations? Yet, B'nai Brith obtains results for Canadians like no other.
Last week, for example, B'nai Brith discovered – much to our chagrin – that MP Iqra Khalid had bestowed another certificate of appreciation to a controversial activist accused of promoting antisemitism. We deemed it so essential to advocate against such unacceptable behaviour that we immediately wrote a letter of complaint to Khalid, who did not reply before our stipulated deadline.
Consequently, we launched a petition and full-scale media campaign, demanding that Khalid rescind the award and apologize.
Not even 24 hours later, amid a barrage of emails, letters and phone calls, Khalid issued a statement apologizing for her actions and rescinded the certificate.
We are the human-rights group in Canada that takes concrete action, and the Khalid victory was only the latest in a multitude of recent successes.
In Vancouver, for instance, B.C. Premier John Horgan annulled a certificate of recognition to an imam who promoted homophobic, xenophobic and antisemitic tropes, including Holocaust denial. This was as a direct result of B'nai Brith's month-long advocacy campaign and was supported by Canadians across the country.
Weeks ago in Alberta, the University of Lethbridge confirmed our reports that Anthony Hall, who B'nai Brith singled out as a conspiracy theorist and Holocaust denier in 2016, would not be returning to the classroom and was officially "retiring."
There is no doubt that intense pressure emanating from our organization, as well as from concerned Canadians condemning Hall's brand of antisemitism, did not fall on deaf ears.
Indeed, when our chorus of voices are in unison, we are louder and stronger. Only when we are united can we defeat the scourge of racism, antisemitism and hatred that threaten our way of life.
United, we were strong enough to restore the Jewish Heritage Month banner at Forest Hill Collegiate Institute to its rightful location. United, we were able to prevent radical organizations from hosting a hate rally targeting another minority community in Toronto. And united, we can challenge and defeat any adversary that wishes ill upon our community.
It is only through your support that B'nai Brith can continue to lead the way on such important initiatives. As the country's oldest independent and self-funded Jewish organization, we operate exclusively on donations from people who care – people just like you.
PLEASE make a tax-deductible donation today.  The security of our future, as a people and as a country, relies on the strength we have when we are united.
Please help keep B'nai Brith strong. Thank you.