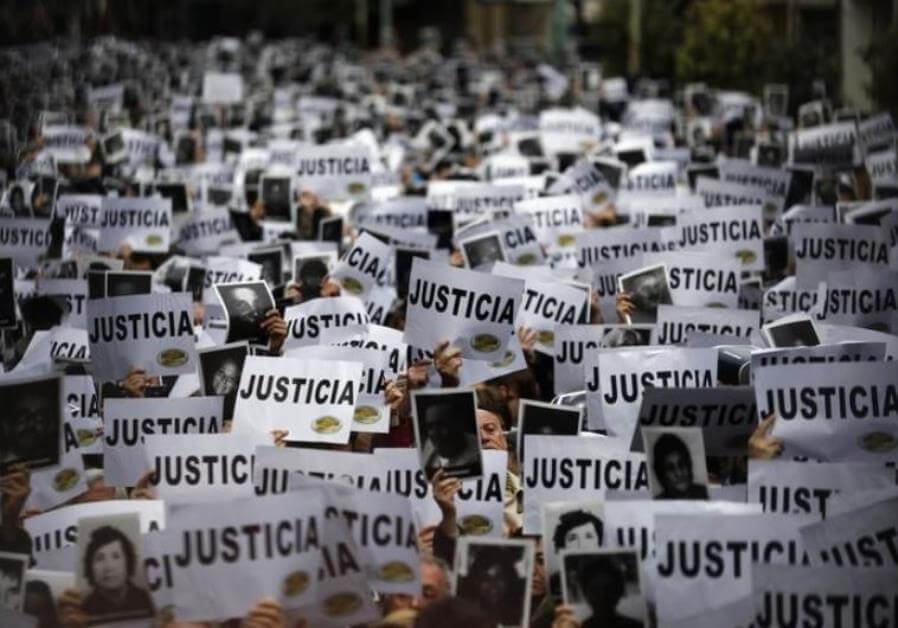 July 18, 2017
By Hailey Kobrin
Communications Associate
B'nai Brith Canada
B'nai Brith Canada is marking the 23rd anniversary of the attack on the Asociación Mutual Israelita Argentine (AMIA) in Buenos Aires, which occurred July 18, 1994. Taking place two years after the bombing of the Israeli Embassy in Buenos Aires that killed 29 people, it left 85 dead and more than 300 wounded.
It was the deadliest attack in history on Argentinian soil.
The 1994 attack proved to be a turning point for both Jews and non-Jews living in Buenos Aires. The AMIA building was not only home to Argentina's Jewish cultural archives, but provided support and services to Argentinian citizens.
In a bid to commemorate the victims of this heinous attack, B'nai Brith is hosting an event in Winnipeg in conjunction with the Argentinean Manitoba Association (AMA), Congregation Shaarey Zedek and the Jewish Federation of Winnipeg. As in past years, B'nai Brith will also conduct a Candle Lighting Remembrance Service, which will take place on Tuesday at 7 p.m. in the Berney Theatre in Winnipeg. 
"Each year, we pay homage to the victims of this attack so that their memories can live on," said Adriana Glikman, B'nai Brith Winnipeg Program Coordinator. "B'nai Brith will continue to seek justice for the victims of this despicable tragedy."
This year's service will be led by Jordan Farber, a B'nai Brith Canada board member.
To date, the bombing of the AMIA remains the largest attack on the Jewish community in the Diaspora. However, the victims of this attack continue to be denied justice, with not a single suspect being apprehended in relation to it.
In 2006, Argentinian prosecutors Alberto Nisman and Marcel Martinez made a formal accusation against Hezbollah to take responsibility for the attack on the AMIA. As well, 21-year-old Ibrahim Hussein Bero was named as the suicide bomber, reportedly working under the instructions of top Iranian officials.
Then, in 2015, Nisman died mysteriously, days before he was scheduled to appear in court to present an allegation against former Argentinian President Cristina Fernandez. Nisman's investigation led him to believe that Fernandez orchestrated an arrangement to cover up Iranian involvement in the AMIA attack. His death was ruled as a homicide, and the investigation into the AMIA attacks continues to this day.
To many Argentineans, the AMIA attack and subsequent investigation has come to symbolize a corrupt justice system. Still unsolved 23 years later, the events of the attack remain shrouded with conspiracy.