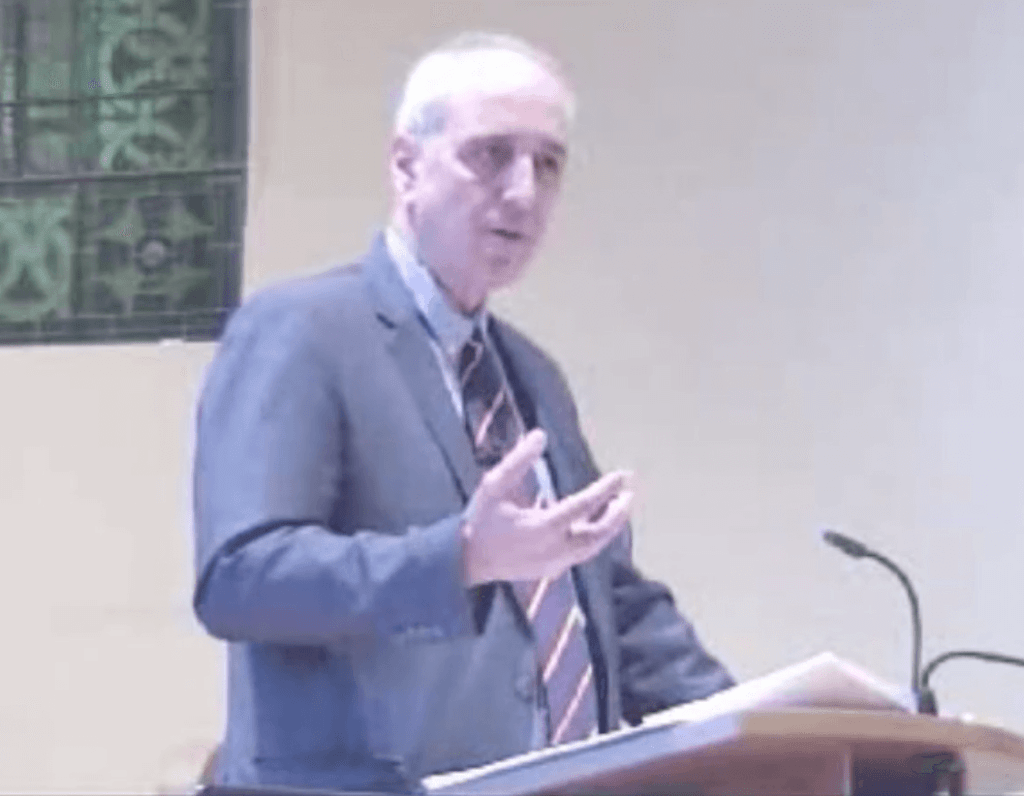 ec. 4, 2017
TORONTO – B'nai Brith Canada is calling on the United Nations to strip Michael Lynk of his position as "Special Rapporteur for Human Rights in the Occupied Palestinian Territory" after he headlined a fundraiser for a radical anti-Israel group.
B'nai Brith has sent letters to both United Nations Secretary-General António Guterres and Canadian Foreign Minister Chrystia Freeland demanding that Lynk be removed.
Lynk, who holds a one-sided UN mandate to "investigate Israel's violations of the principles and bases of international law," was the keynote speaker at a Nov. 29 event held at the University of Toronto campus and organized by the group Canadian Friends of Sabeel.
Sabeel is a Palestinian extremist group that has accused the Jewish State of operating a "crucifixion system" against Palestinians, and advocates for "a bi-national state in Palestine-Israel" – in other words, for the State of Israel to be dismantled altogether.
Attendees at the event were required to pay for tickets, with the proceeds earmarked for Sabeel's operations.
"By headlining a fundraiser for an extremist group that seeks to boycott Israel, Rapporteur Lynk breached the UN Code of Conduct," said Hillel Neuer, Executive Director of United Nations Watch. "He promoted a group that targets the same state he is investigating, thereby violating his duty of impartiality, as well as the prohibition against using his office for third party gain."
"Rapporteur Lynk must step down from his position or be removed," added Michael Mostyn, Chief Executive Officer of B'nai Brith Canada. "It is now obvious that he sees himself as an advocate, rather than the unbiased expert this position requires."
In 2016, then-Canadian Foreign Minister Stéphane Dion stated his disapproval of Lynk's appointment, tweeting: "We call on @UNHRC to review this appointment & ensure Special Rapporteur has the track record that can advance peace in the region." The United States and the European Union have both previously denounced the UN Special Rapporteur position that Lynk occupies.