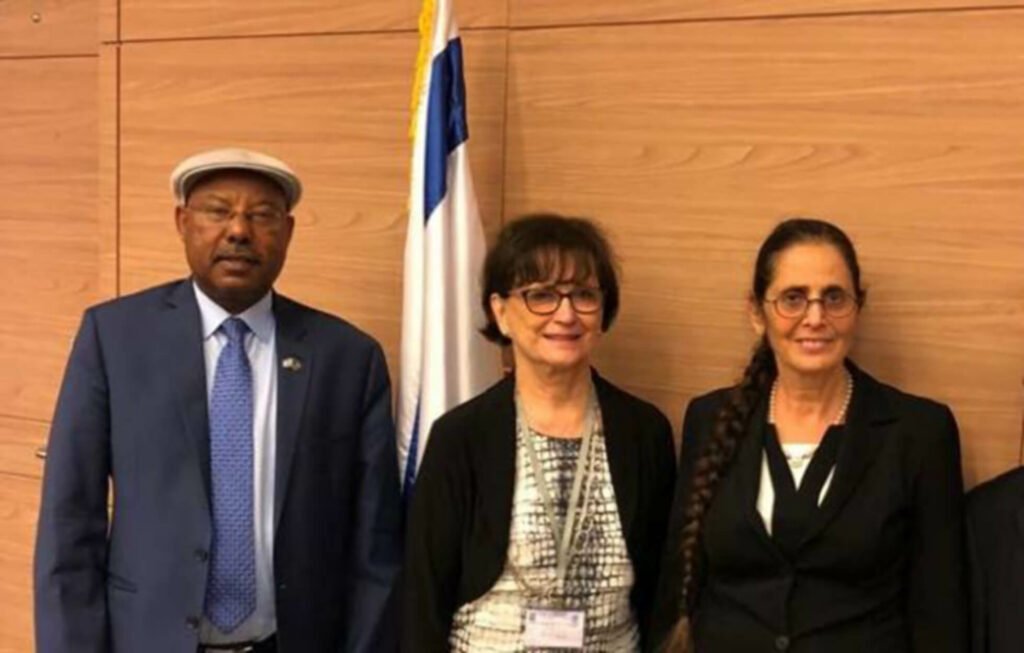 July 4, 2018
By Reut Cohen
Communications/League for Human Rights Associate
B'nai Brith Canada
TORONTO – B'nai Brith Canada is commending Deborah Lyons, Canada's Ambassador to Israel, for her strong remarks during a meeting of Israel's Diaspora Affairs Committee on June 26, 2018, at the Knesset in Jerusalem.
"Last year we celebrated 150 years since the founding of Canada, but the truth is that many Jews arrived in the country 100 years earlier, as early as 1760," Lyons said. "The Canadian Parliament has declared that every May will be Canadian Jewish Heritage Month.
"We will continue to wage an all-out war against antisemitism and the boycott movement, and we will continue to commemorate the Holocaust, with the oath 'Never Again.' Canada's Jews will continue to be protected and safe, like all other citizens."
"הפרלמנט הקנדי הכריז על חודש הוקרה למורשת יהודי קנדה": שגרירת קנדה, דבורה ליונס @lyonsinisrael, בישיבת הוקרה בוועדת העלייה, הקליטה והתפוצות בראשות חה"כ @AvrahamNeguise ????????????????
לפרטים: https://t.co/TtmWau8kVQ@CanEmbIsrael @IsraelaMTL @AmbCanIsrael pic.twitter.com/bKQqFoIbyb

— הכנסת (@KnessetIL) June 26, 2018
"B'nai Brith commends Ambassador Lyons for her strong remarks, which make it clear that Canada is a vital partner in the fight against antisemitism," said Michael Mostyn, Chief Executive Officer of B'nai Brith Canada. "We look forward to working with the ambassador and the Canadian government as a whole in order to combat antisemitism and discrimination wherever it is shown."
"Israel and Canada share many common characteristics, as countries with multicultural immigration that embrace values of peace, liberty and human rights," said Avraham Neguise, a Member of Knesset for the Likud party and the chairman of the Committee.
Anat Berko, another Member of Knesset for Likud, mentioned the "Zionist passion" of Canada's Jewish community. "You are our true friends," Berko said, "and this friendship is present in every international forum and in joint ventures around the world."
Read the Knesset's official statement about the meeting here.