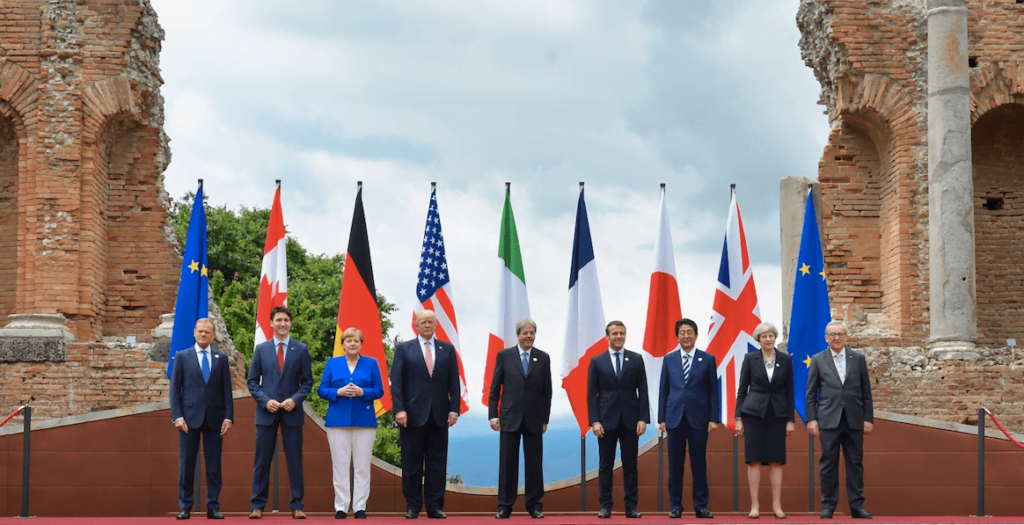 April 16, 2018
By Brian Herman
Director of Government Relations
B'nai Brith Canada
OTTAWA – B'nai Brith Canada is calling on the federal government to lead the fight against antisemitism at the G7 Summit this June in the Quebec region of Charlevoix.
With antisemitism increasing in Canada and abroad, B'nai Brith has issued a series of concrete measures to government officials in support of Canada's G7 Summit goal of building a more peaceful and secure world.
"As the host country of the G7 Summit and as a global leader in advancing the principles of democracy, human rights and freedom of religion, Canada has an opportunity to use the Summit platform to combat the scourge of antisemitism," said Michael Mostyn, Chief Executive Officer of B'nai Brith Canada.
"Our proposals are specific and realistic. They build on previously agreed key documents such as the 2010 Ottawa Protocol on Combatting Antisemitism and on the vital work of organizations such as the International Holocaust Remembrance Alliance, which has adopted a broadly accepted definition of antisemitism that must be reinforced."
B'nai Brith is recommending that G7 Summit leaders use the event to unequivocally condemn all manifestations of antisemitism and other forms of religious or racial intolerance and implement national action plans to educate the public about the severity of anti-Jewish hatred worldwide.
"Governments bear the primary responsibility for ensuring the safety, security and equal rights of all their citizens," Mostyn said. "B'nai Brith, as always, stands ready to support Canada in confronting antisemitism."
Before the Charlevoix Summit in June, G7 foreign affairs and security ministers will meet in Toronto from April 22 – 24.
To read B'nai Brith Canada's "Contribution to Canada's Preparations for the 2018 G7 Summit in Charlevoix," click here.
To read the "G7 Public Engagement Paper – Building a More Peaceful and Secure World," click here. (page doesn`t exist anymore)