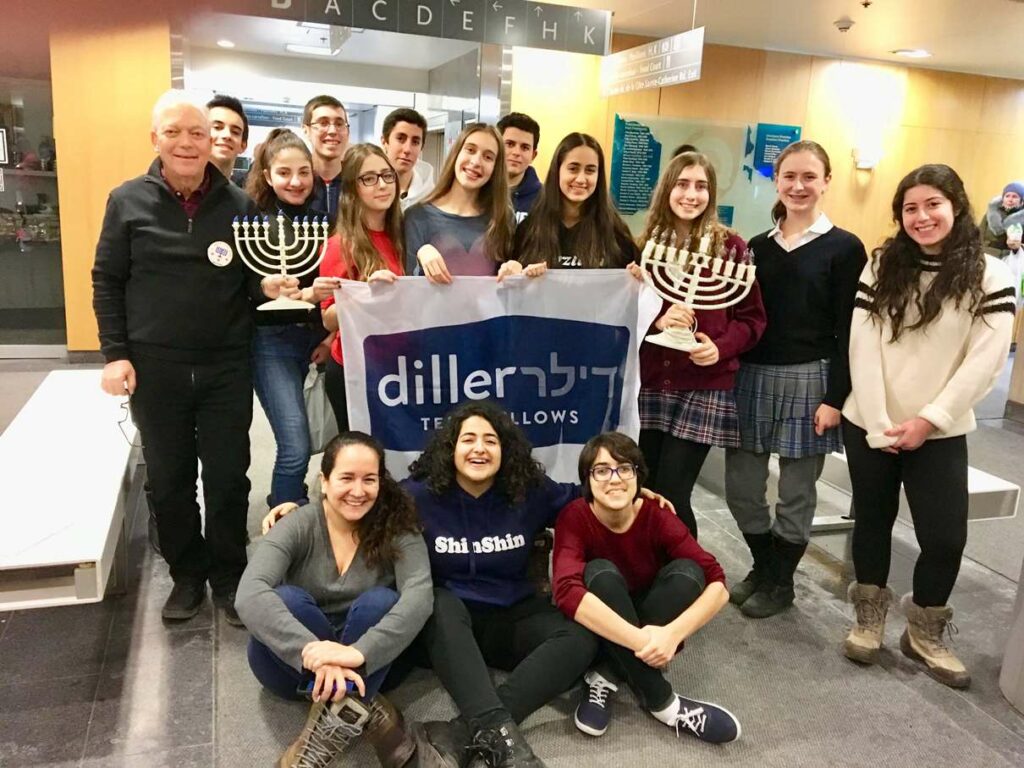 Dec. 21, 2017
By Tevy Pilc
Staff Writer/Researcher
B'nai Brith Canada
MONTREAL – For 40 years, B'nai Brith Canada and volunteers from the Montreal community have come together to light Chanukah candles at the Jewish General Hospital.
This year, of course, was no different.
In what was truly a beautiful display of solidarity, Montrealers rose to the occasion this week to light candles and sing songs with patients at the JGH who otherwise wouldn't have been able to enjoy the Chanukah holiday.
Volunteers also visited with the sick and elderly.
As always, several young members of the community came out to support B'nai Brith on this annual tradition, including BBYO and Diller Teen Fellows, who never miss the opportunity to take advantage of this incredible chesed.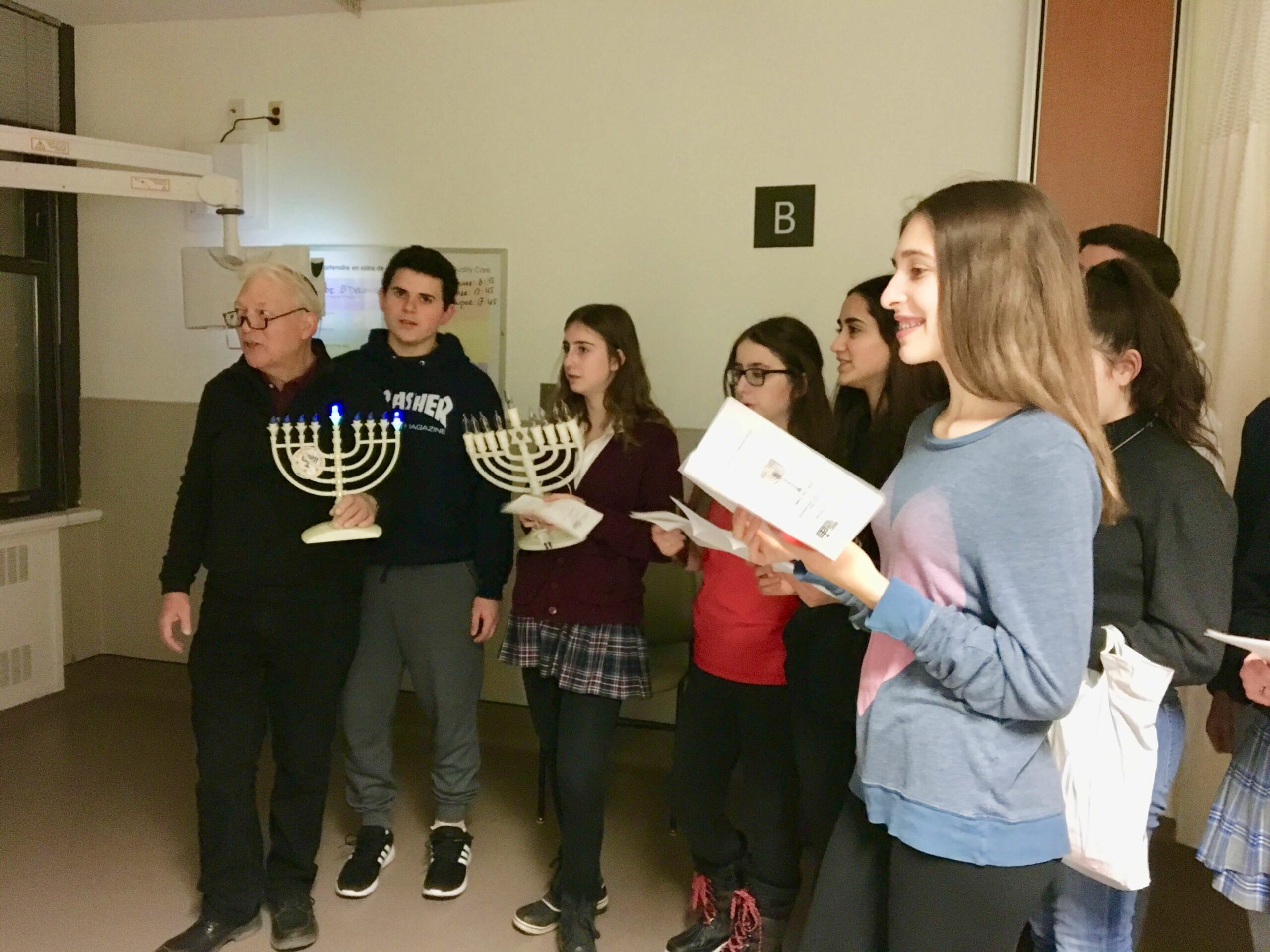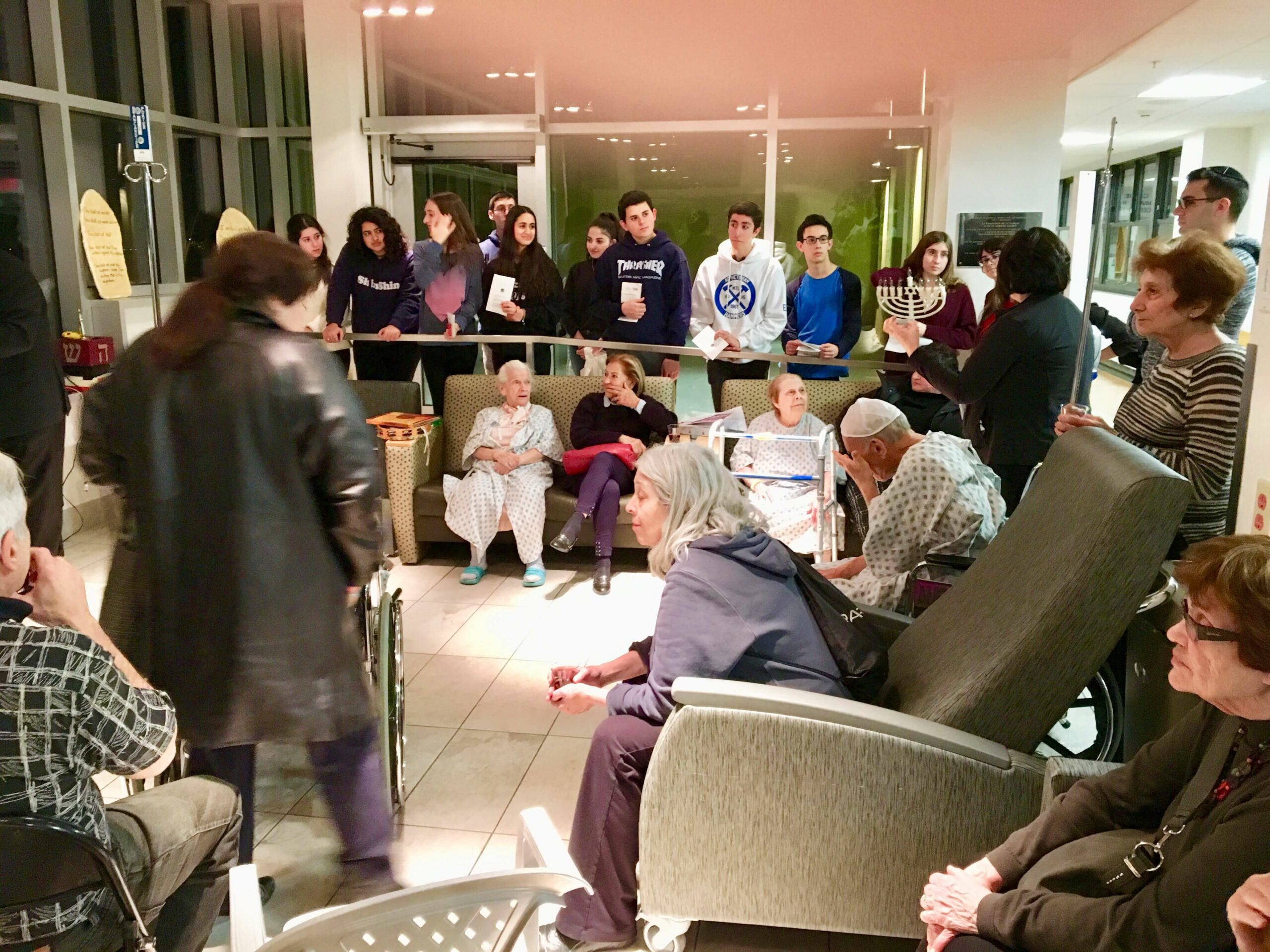 "I always look forward to the evening at the Jewish General Hospital when we are joined by BBYO and the Diller Teen Fellows," said Harvey Levine, Regional Director of B'nai Brith Canada's Quebec Region.
"We visited several rooms to light the menorah for patients and their families, which was followed by a celebration in the solarium of song, dance and Chanukah treats. Bless the children who join us each year to participate in this wonderful mitzvah!"
B'nai Brith thanks all those who participated.