September 15, 2017
By Tevy Pilc
Staff Writer/Researcher
B'nai Brith Canada
Fifteen dedicated B'nai Brith Canada volunteers made their way to the MADA Community Centre warehouse in Montreal last week to participate in the B'nai Brith/MADA Holiday Basket Program.
The collective packed 350 boxes – each containing 18 items. That's an astounding 150-box increase from the 200 holiday baskets that were packaged and delivered for the B'nai Brith/MADA Passover Program.
While B'nai Brith has been funding holiday food basket programs for over 50 years, Wednesday's gathering was only the second time both groups have teamed up for a community food drive.
MADA is a volunteer-based organization and one of Montreal's premier groups in fighting poverty and assisting people in need. The organization provides those in need with the basic necessities of life while preserving their dignity and helping them to become self-sufficient.
"I'd like to thank those individuals who gave their time to this B'nai Brith Community Services project," said Joan Cutler, Chair of Community Services for B'nai Brith in Quebec. "Our volunteer base has grown and grown. There are wonderful souls in this city all eager to uphold the B'nai Brith motto: People Helping People!
"Many, many thanks as well goes to MADA President Pesach Nussbaum and Rabbi Shmuel Pinson who greeted us with gratitude and warmth once again," added Cutler.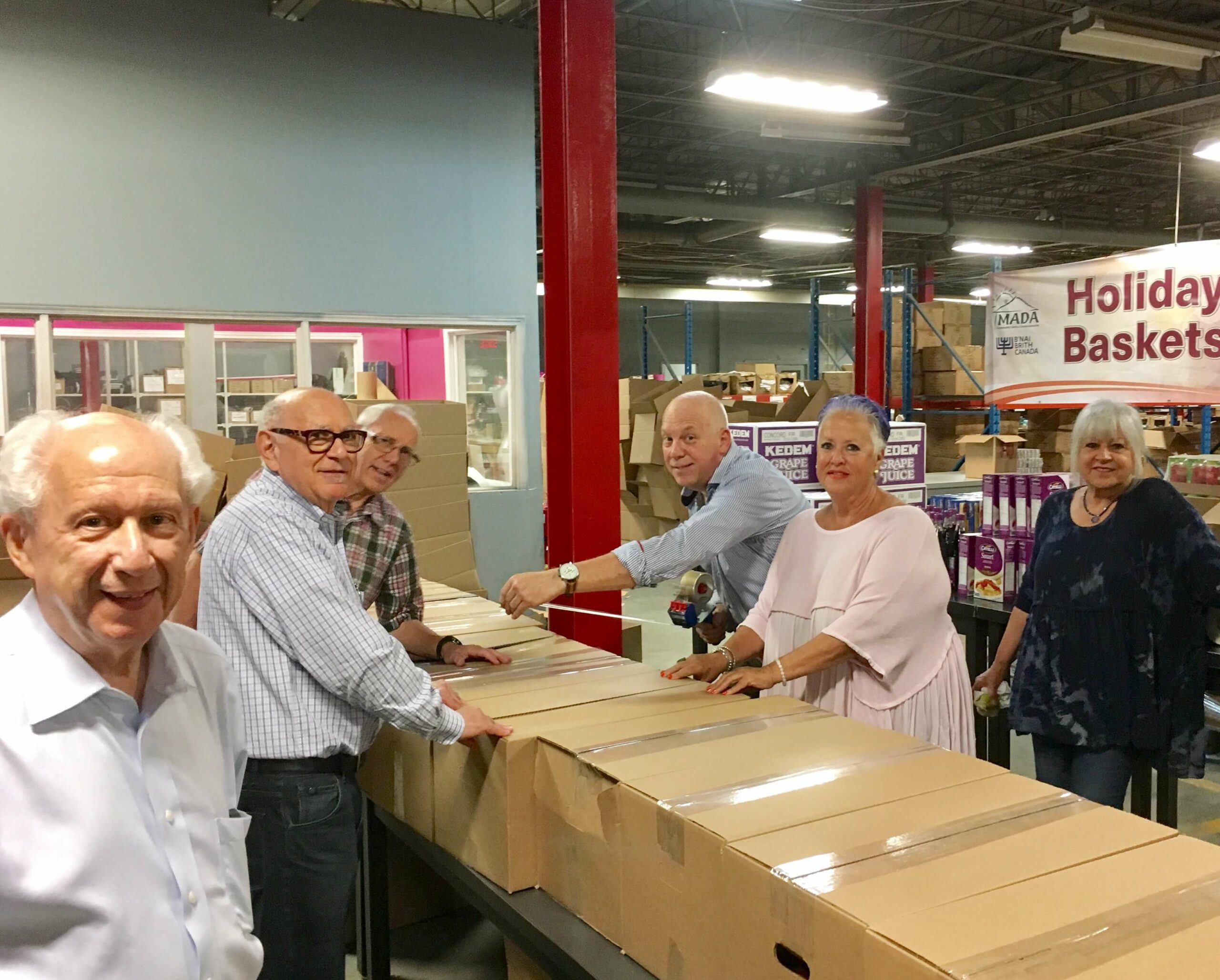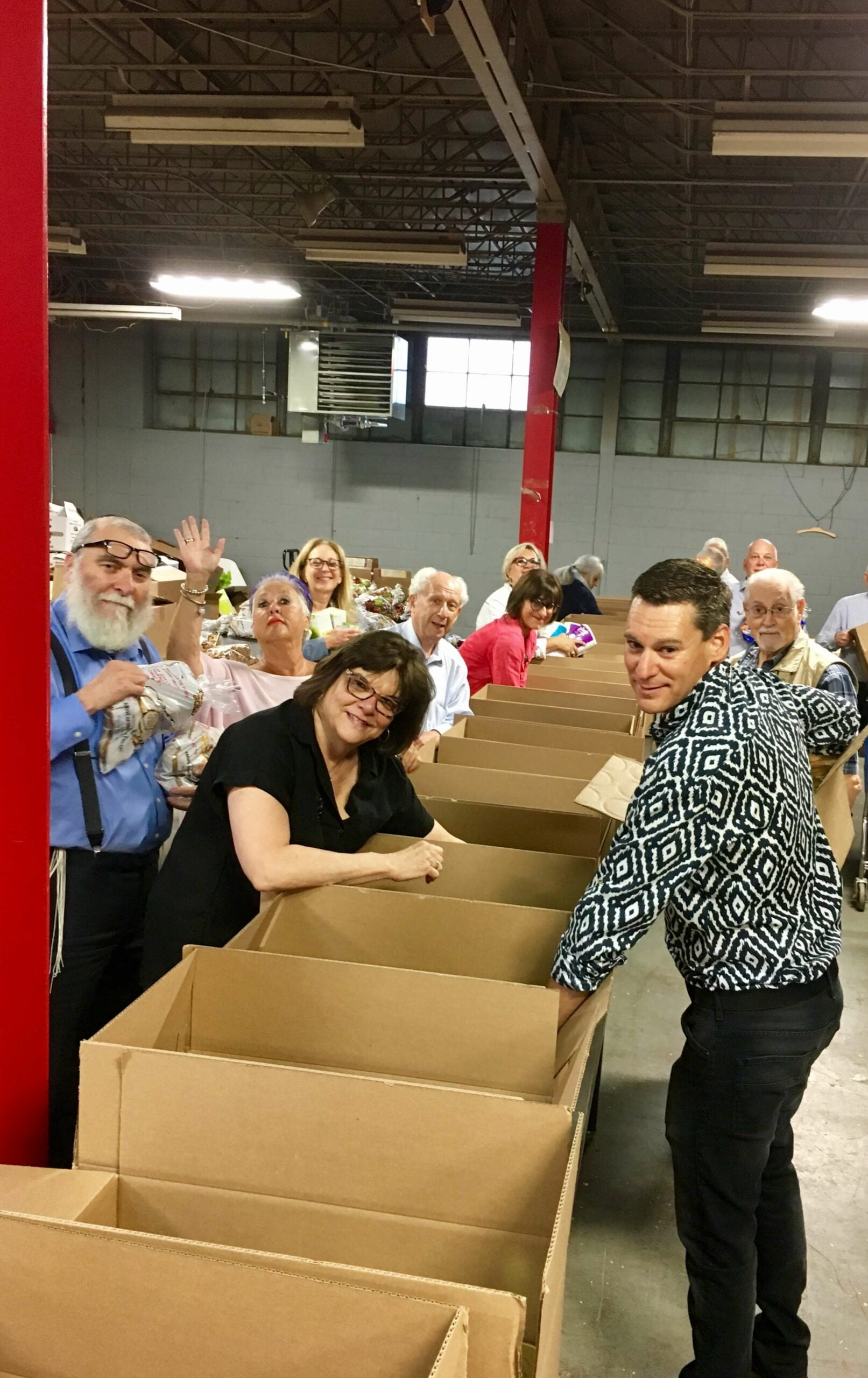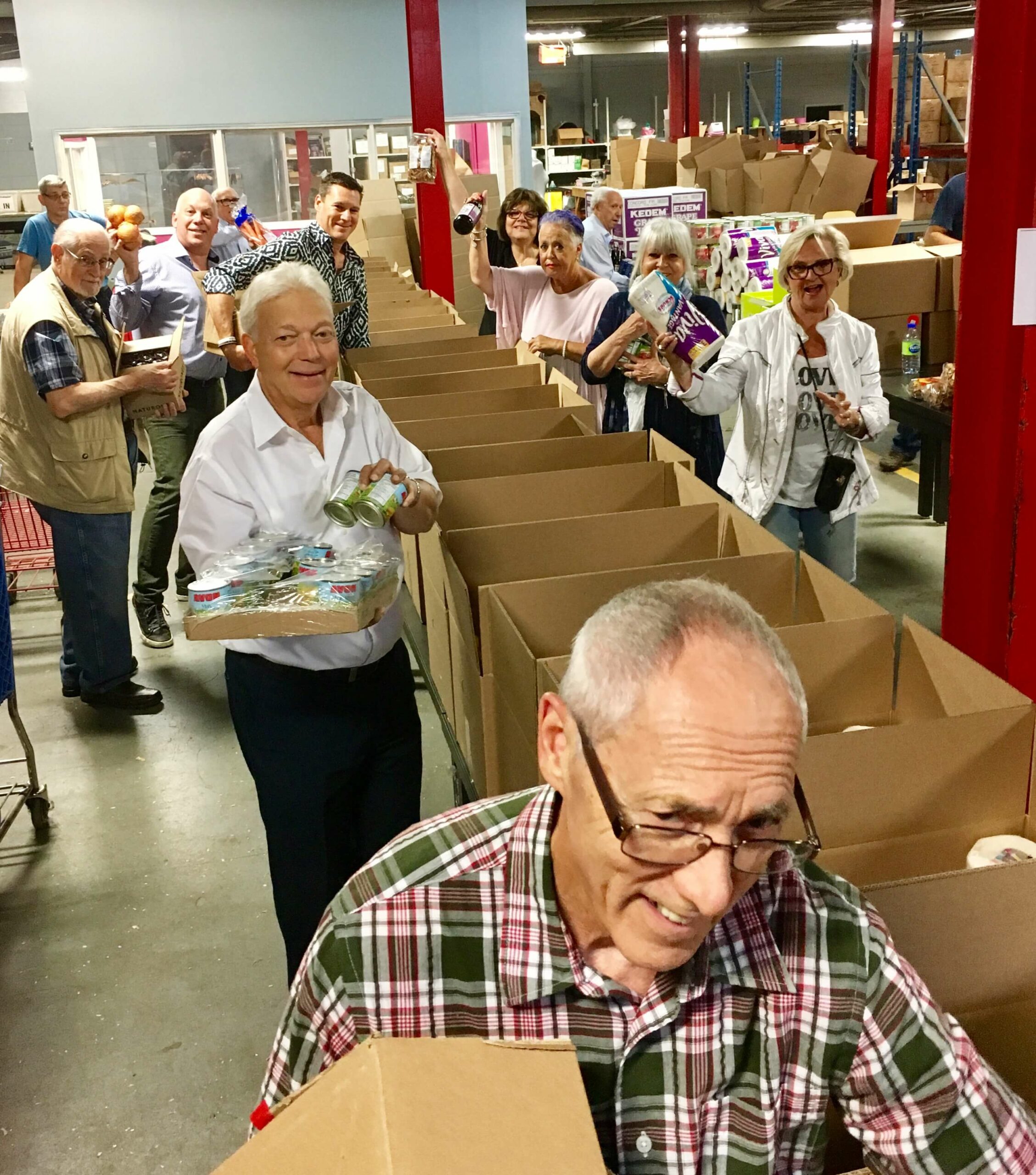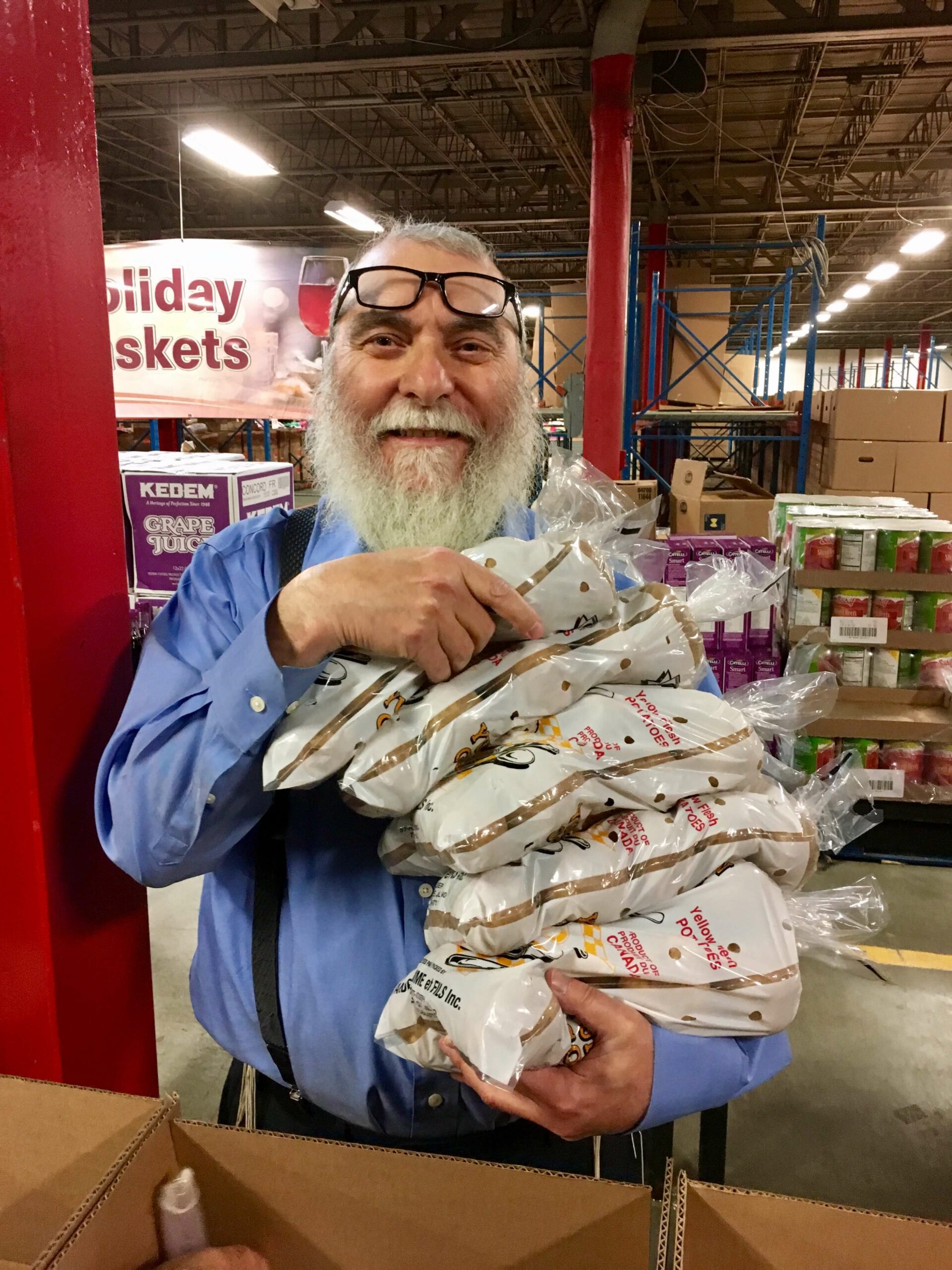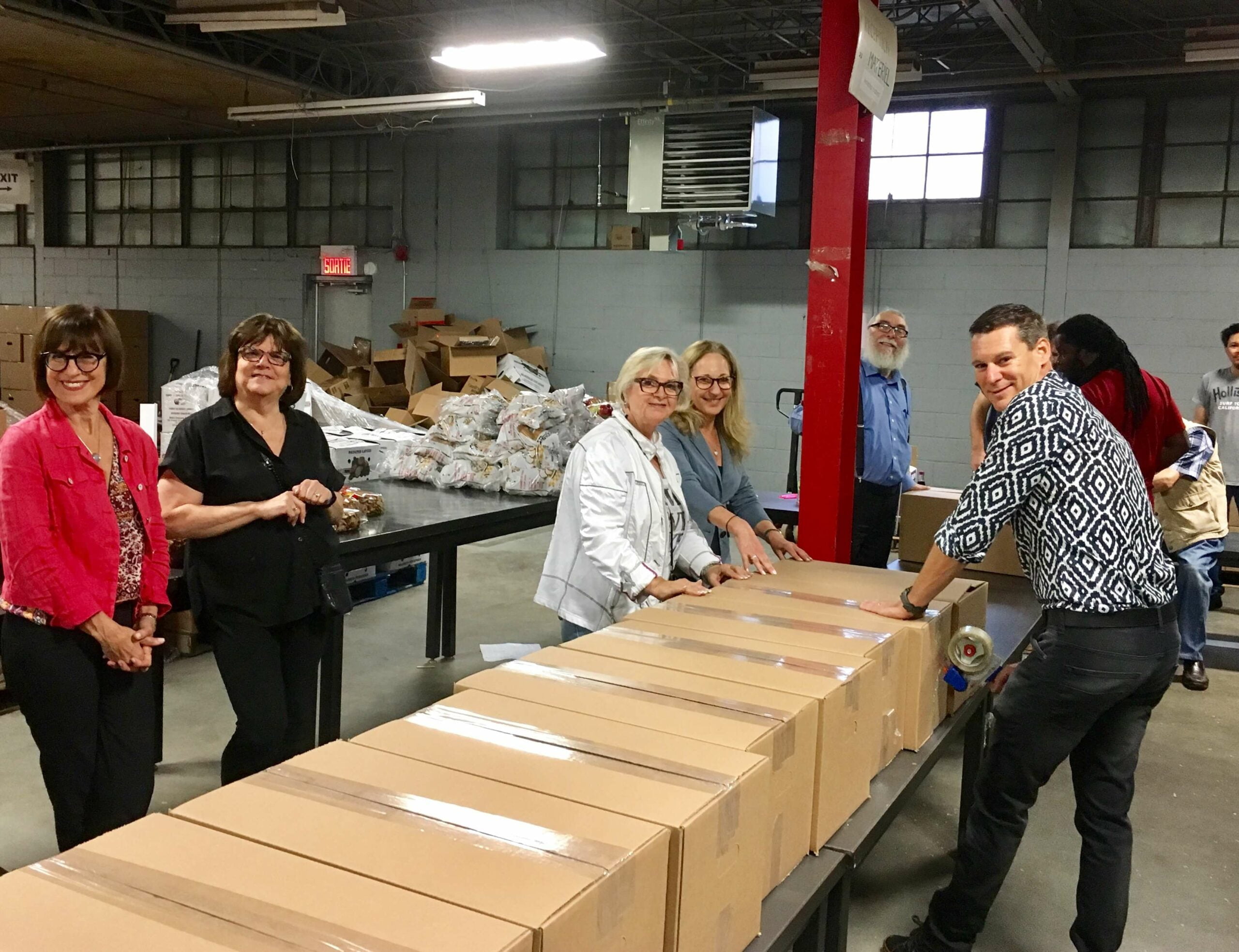 Please make a generous donation online to feed the hungry this Rosh Hashanah by clicking here, or by calling 514-733-5377 ext. 126. All proceeds will go directly to the purchase of food for the needy.