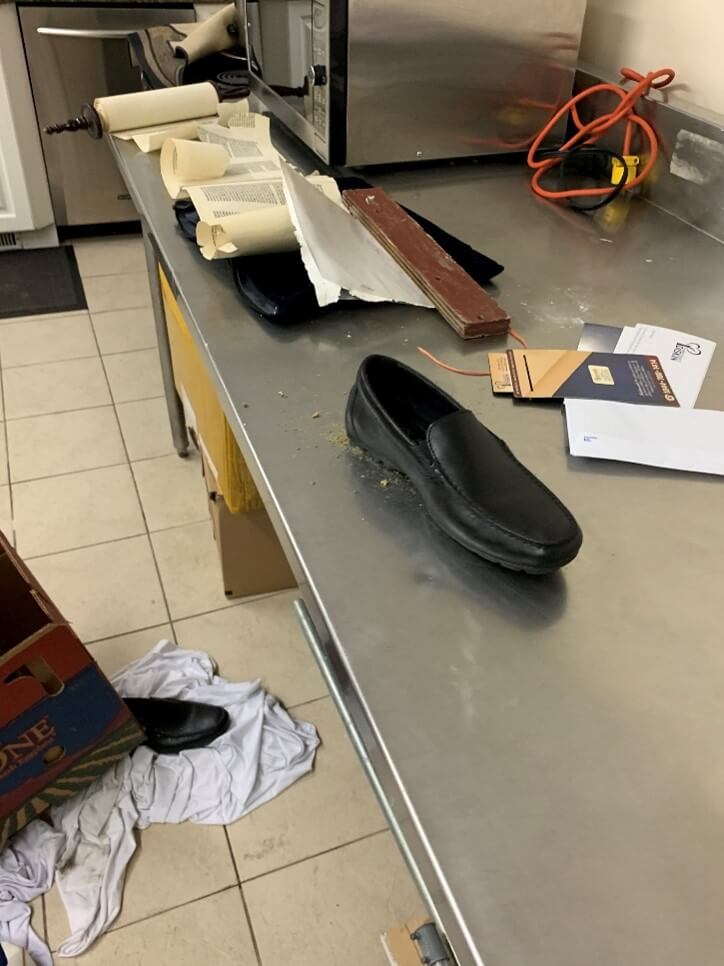 March 11, 2021
MONTREAL – A Montreal man has been arrested in connection with the desecration of a synagogue in May 2020, B'nai Brith Canada has learned.
Montreal Police (SPVM) told B'nai Brith that Patrice Belley-Gervais was arrested yesterday and appeared in court. His next court date is set for April 30, and he is facing one charge of breaking and entering.
After a lengthy closure due to COVID-19 restrictions, congregants entering the Congregation Sepharde Kol Yehouda in Côte Saint-Luc on May 27, 2020 found that the small institution had been ransacked, with some religious items dumped on the floor, and others stuffed into toilets.
Some of these items are considered extremely sacred in Judaism, to the extent that they are typically buried in a cemetery rather than disposed of in any other manner. At the time, it was unclear who had broken into the synagogue and when it had occurred.
Belley-Gervais has not been charged with a hate crime. B'nai Brith notes that a "hate crime" is a legal term that is distinct from a hate-motivated crime. For example, Adam Riga, also of Montreal, was found to have drawn swastikas on a local synagogue in January, but was not charged with a hate crime either.
"We are thankful and relieved that a suspect has been arrested in connection with this deplorable incident," added Michael Mostyn, Chief Executive Officer of B'nai Brith Canada. "The wanton desecration of places of worship must carry consequences, regardless of motivation."
B'nai Brith extends its thanks to investigators with the Montreal Police (SPVM) for their diligence in pursuing this matter.