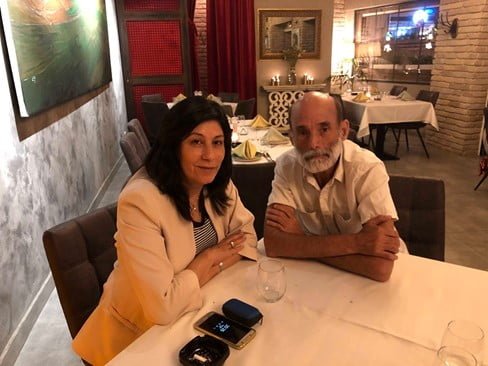 May 5, 2021
OTTAWA – In brief reasons released today, Canada's Federal Court of Appeal has quashed a lower ruling that had barred "Product of Israel" labels for wines produced east of the Green Line.
In July of 2020, the Federal Court had ruled that it was "false, misleading or deceptive" for wines produced by Israeli vintners located east of the Green Line to be labelled "Product of Israel." Parts of the decision had also lent support to boycotts of Jewish communities, suggesting that the "Product of Israel" obstructed consumers' right to boycott these communities.
But on Thursday, the Honourable Marc Noël, Chief Justice of the Federal Court of Appeal, reversed course, ruling that the judge below had gone too far in her decision, and that the federal agency that initially reviewed the labels should be allowed to try again, with all options remaining open. Chief Justice Noël wrote: "To be clear, the Agency is not bound by the Federal Court judge's reasons."
Technically speaking, the Government's appeal from the prior ruling was dismissed, as the procedural outcome of remitting the issue to the Canadian Food Inspection Agency (CFIA) remains in place. But in practice, today's decision is a major setback for the anti-Israel movement in Canada.
"We welcome the Court of Appeal's decision today, which puts this matter back on track to being resolved fairly and correctly," said Michael Mostyn, Chief Executive Officer of B'nai Brith Canada. "B'nai Brith has engaged with decision-makers on this issue since the very beginning, and will continue to do so as this matter progresses.
"We say proudly that Jews returning to producing wine in their indigenous homeland is something to be celebrated, not stigmatized."
B'nai Brith was an intervenor in this matter before the Federal Court, but the Federal Court Appeal decided not to accept any interventions.
The legal saga began back in 2017, when Winnipeg resident David Kattenburg complained to the CFIA about the sale of wines from the Psagot and Shiloh wineries in Canada with "Product of Israel" labels, then escalated the matter to Federal Court when the CFIA rejected his complaint. At the Federal Court of Appeal, the Psagot winery itself joined the proceedings, and was represented by David Elmaleh and Aaron Rosenberg of RE-LAW LLP.
B'nai Brith would also like to acknowledge The Lawfare Project as the party financially and strategically responsible for the legal actions of RE-LAW on behalf of Psagot.