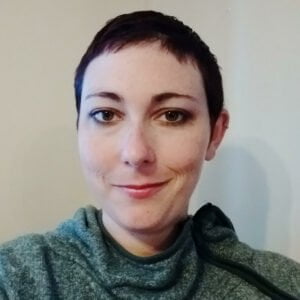 Late last year, when Canadian Prime Minister Justin Trudeau implemented his campaign promise of welcoming thousands of Syrian refugees to Canada, many groups felt it was important to launch anti-Islamophobia campaigns.
One of the most well-known of these campaigns began earlier this year by the City of Toronto itself, in partnership with the Ontario Council of Agencies Serving Immigrants (OCASI). Known as Toronto For All, campaign posters discouraging a narrow view of Muslims were placed in TTC stations and bus shelters throughout the city.
Now, let me preface the rest of this piece by saying that I absolutely understand the need for such campaigns given the current political climate. In 2015, Toronto police reported an increase in hate crimes against Muslims, despite an overall decline in hate crimes of 8.2 per cent. Similarly, the FBI reported that hate crimes against Muslims shot up 67 per cent last year over 2014. So, I do firmly believe that such campaigns are vital in preventing any further rise in hatred.
But… Let's look closer at the numbers. In Canada circa 2013 (the most recent year a full report is available), antisemitic hate crimes made up 56 per cent of all religion-based crimes, with 181 incidents reported to police. This contrasts sharply with only 65 reported hate crimes against Muslims. Along the same lines, in the U.S., of 1,402 reported hate crimes based on religion, 52.1 per cent were attributable to antisemitism, while 21.9 per cent were based on anti-Muslim sentiment.
Keeping in mind that in 2013 B'nai Brith received 1,274 reports of antisemitic incidents – a rather drastic jump from the number of hate crimes reported to police – we can see a pattern forming. In both Canada and the United States, Jewish populations are the most targeted religious group.
Meanwhile, we've seen armchair activists fighting against Islamophobia on social media, sharing anecdotes by those who have experienced or witnessed harassment. Countless reporters and bloggers have posted their own pleas for sanity amid a world gripped by hatred, asking readers to support the Muslim community. And local governments are teaming up with NGOs to bring the conversation to public spaces.
But when will these activists, reporters and organizations recognize the need to start fighting antisemitism?
There is no denying that it's in vogue to fight (rightfully) on behalf of the Muslim community, but the Jewish community is the most targeted religious group in Canada, and has been for more than a decade. Isn't it time to raise awareness of this?
Maybe now is the time to get people talking about why it's wrong to draw swastikas on the door of a rabbi's home, and to deny that the Holocaust happened.
Maybe now that people are talking about hate crimes and racism, and realizing that it is a real problem across North America, now is the time to raise awareness of how frequently the Jewish community comes under attack.
Maybe now, with the eyes of the world finally opened to the frequency of antisemitic hate crimes, as we see them more and more on social media and in the news in the weeks following the U.S. election, maybe now is the time to start a campaign to ignite this conversation.
Sara McCleary has written extensively on a wide range of topics while working as a news reporter and freelancer. She has also completed a master's degree in history, and further graduate work in interdisciplinary humanities.