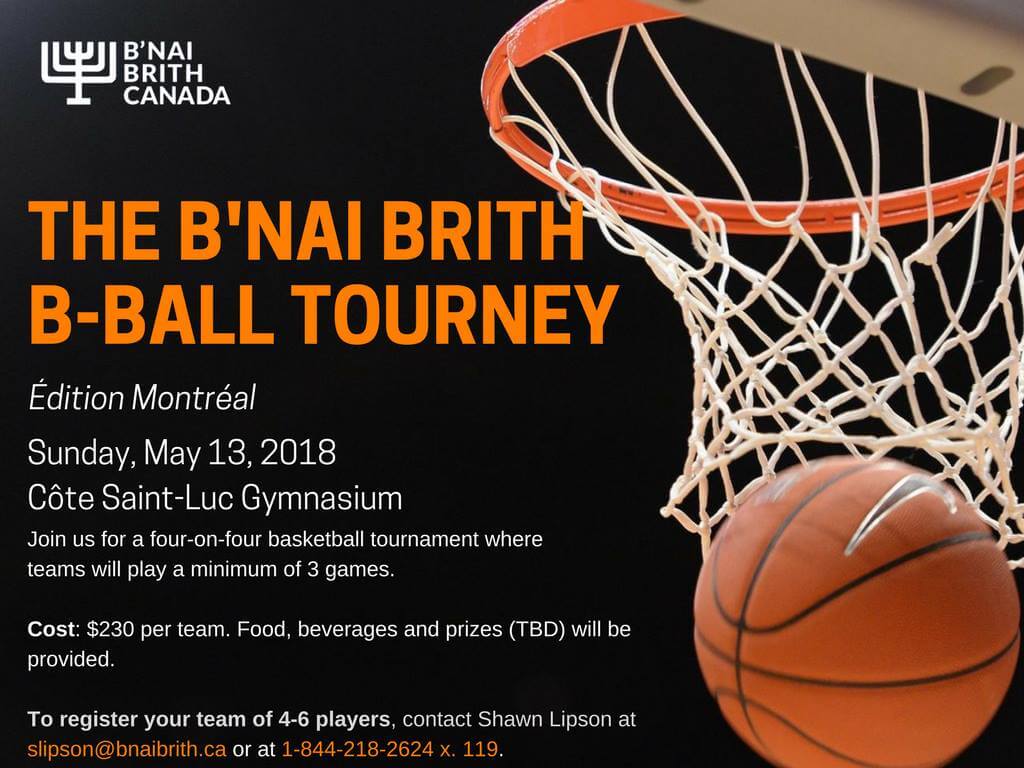 April 10, 2018
Dear Friends,
B'nai Brith Canada is pleased to invite you to our inaugural four-on-four basketball tournament in Montreal on Sunday, May 13, 2018, at the Côte Saint-Luc Gymnasium.
The B'nai Brith B-Ball Tourney – Édition Montréal will provide an opportunity for basketball players to take part in a fun and fast-paced, round-robin tournament where teams play a minimum of three games.
Food, beverages and fun prizes will be provided.
The cost is $230 per team.
If you're a basketball enthusiast, or if you know someone who would be interested in participating, please share this article!
To register your team of four to six players, contact Shawn Lipson at [email protected] or at 1-844-218-2624 x. 119.
As the organizer of one of Canada's largest amateur sports leagues, B'nai Brith looks forward to hooping it up with ballers in the Montreal Jewish community.
To attend this event on Facebook, click here. (page doesn't exist)