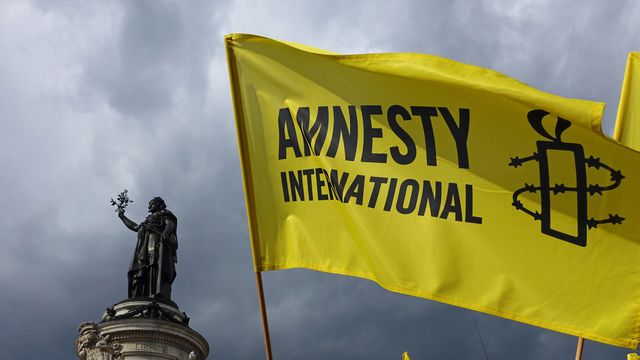 Jan. 31, 2022
Jewish organizations in Canada reject and condemn a new Amnesty International report that demonizes Israel and calls into question its right to exist.
The report, to be published Tuesday, ignores the right of Jews to their ancestral homeland, where they have lived for thousands of years. It denies Jews the right to self-determination and seeks to delegitimize the world's only Jewish state using unfounded and unsubstantiated smears. The report ignores ongoing terrorist violence directed at Israelis and minimizes the violence perpetrated by Palestinian terror organizations.
Notably, the report disregards the reality of Israel being the only democratic state in the Middle East where all citizens – Jews and Arabs alike – have the right to vote, to serve in the judiciary, and hold seats in the Knesset, the Israeli parliament.
"By singling out only the indigenous Jewish people as unworthy of self-determination in their own land, the report reveals the antisemitic line of thinking behind the unconscionable bias in this document," said Michael Mostyn, Chief Executive Officer of B'nai Brith Canada. "As antisemitism continues to grow in Canada and worldwide, Amnesty's over-the-top and wildly inaccurate rhetoric, including fabrications of apartheid and ethnic cleansing, are certain to embolden those already predisposed towards Jew-hatred."
"At a time of burgeoning dialogue and cooperation between Israel and her neighbours in the Middle East, this one-sided, skewed and prejudicial report will create greater division and mistrust," says Michael Levitt, President and CEO of Friends of Wiesenthal Center. "With its false narrative and distorted depiction of the reality on the ground, this report undermines current peacemaking efforts in the region, most notably the Abraham Accords. Equally disturbing, Amnesty is emboldening those who seek to delegitimize the Jewish state, further adding to the already alarming level of antisemitism in Canada."
"The Amnesty report is a repudiation of UN General Assembly Resolution 181 and amounts to a call to dismantle Israel, the only Jewish state," said Shimon Koffler Fogel, President and CEO of CIJA. "Cloaked in the language of human rights, it rejects the idea that the Jewish people have the right to self-determination in their ancestral homeland, dismisses Jewish indigeneity to the region, and infantilizes the Palestinians. Further, its authors engage in classic antisemitism by referring to Jewish supremacy, domination, and wealth. This report is an antisemitic diatribe that we both reject and condemn."