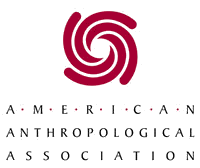 By Simon Pelsmahker
B'nai Brith Canada
The American Anthropological Association (AAA) has voted officially to not endorse the Boycott and Sanctions Movement.
Two thousand, four hundred and twenty three members opposed the resolution and 2,384 supported it.
The membership of the AAA put forward the resolution to boycott Israeli academic institutions in a November 2015 business meeting. The resolution was supported in the meeting and was put forward to a vote by the general membership of the AAA. Voting took place between April 15 and May 31 by electronic ballot.
According to a report in Ynetnews, Professor Peretz Lavie, President of the Technion Institution of Technology, reacted positively to this vote.
"This is a substantial achievement to Israeli universities, which are determined, more than ever, to continue spreading the work of Israeli research throughout the world for the benefit of science, humanity and society," Lavie was quoted as saying. "I wish to thank all those who were involved."
Israel's Strategic Affairs Minister Gilad Erdan was pleased with the decision, saying: "This is a dramatic shift stemming from the intensive publicity work and ground work with members of the association…I welcome the Israeli and American anthropologists who worked against the decision, and the academic pro-Israeli organizations in the US that led the ground work."
The AAA did, however, reiterate the importance of reaching a peaceful solution between Israel and the Palestinians. According to its website, its members are concerned of "serious threats" to academic freedom and human rights in Israel-Palestine.