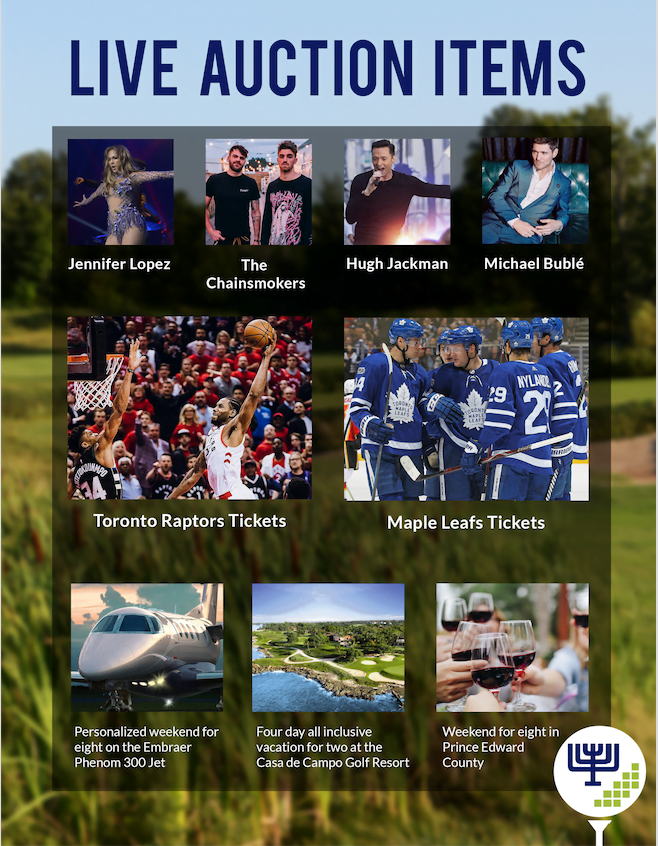 June 4, 2019
B'nai Brith Canada's annual charity golf tournament has come a long way in a short time, and we are extremely proud of our ascent.
The 4th Annual B'nai Brith Charity Golf Classic will be held at The Club at Bond Head on Wednesday, June 12, 2019. It's highly anticipated. We've been sold out for quite a while now and we expect this to be our best tournament yet. In addition to the great golf at one of the premier courses in Canada, our tournament will showcase an assortment of special features, including a live auction that will raise eyebrows.
For instance, check out 
Casa De Campo
. It is one of the top 10 resorts in the world. We will be offering an all-inclusive, four-day vacation for two to this luxury resort, which also features Teeth of the Dog Golf Course, rated No. 1 in the Caribbean and one of the top 100 golf courses in the world.
Renowned Canadian developer Dimitri Vasiliadis, who will be attending our tournament and will be our presenting sponsor, has guaranteed to include in this incredible experience the following: unlimited golf, all flights, transfers, meals, drinks and activities.
This is a package with a value of $10,000.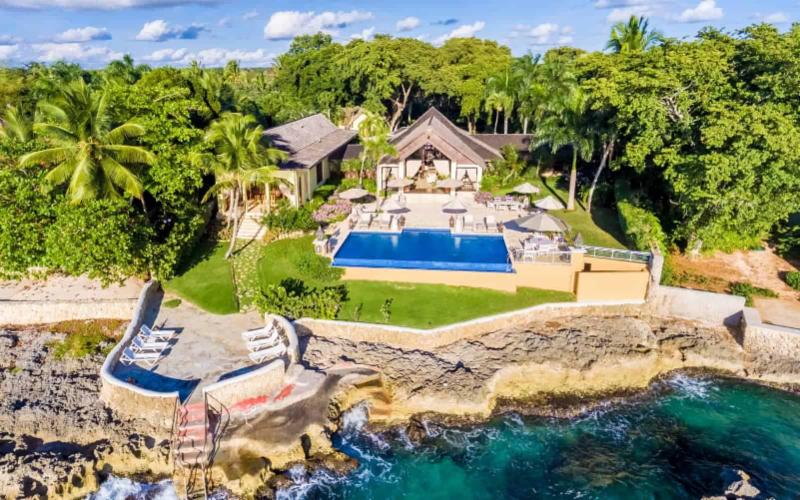 B'nai Brith has secured dozens of other amazing items and experiences for this year's live and silent auctions. During the live auction at our post-golf dinner, golfers also will have the opportunity to bid on other exclusive getaways and sought-after concert tickets.
Up for the bidding will be a personalized weekend with seven guests on the Embraer Phenom 300 jetliner. Also available will be a weekend stay at the breathtaking Clafeld farmhouse in Prince Edward county, as well as packages that will include tickets to see the high-flying Raptors and Maple Leafs in Toronto.
In addition, there will be bidding for pairs of platinum tickets this summer to watch entertainment stars Hugh Jackman, Jennifer Lopez, Michael Bublé and the Chainsmokers live in concert.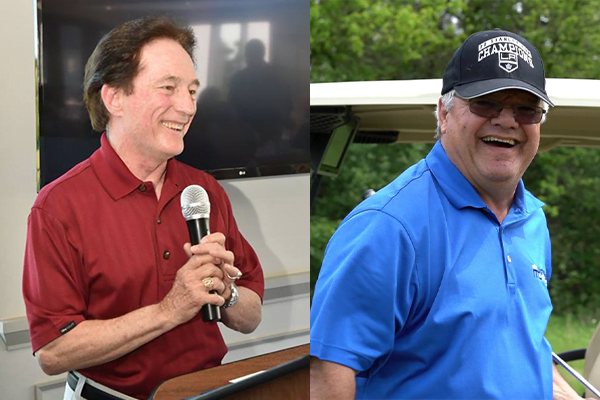 Our silent auction will feature brand new golf equipment, including Footjoy golf shoes and a full set of clubs, with bag. We're also excited to auction off high-quality, audio-visual equipment for special events and meetings, with a value of up to $2,000. Golfers can also take their shots at winning deluxe watches, clothing and travel luggage, as well as a Dolby Atmos Sound Bar for television with built-in Google Assist.
Exclusive experiences at King's Riding, The Country Club, Caledon Woods, and Keagle Ridge are just some more of the wonderful prizes that will be up for auction.
Marcel Dionne, legendary NHL Hall of Famer, will serve as our live auctioneer. Other superstars from the sports world also will be on hand for meeting and greeting during the day, including CFL Hall of Famer Damon Allen, horse racing legend Sandy Hawley, NHL goaltending great Mike Palmateer and former NHL star Gary Leeman. Marcel and Gary have been big hits at our tournaments, participating every year since the inception of the B'nai Brith Classic.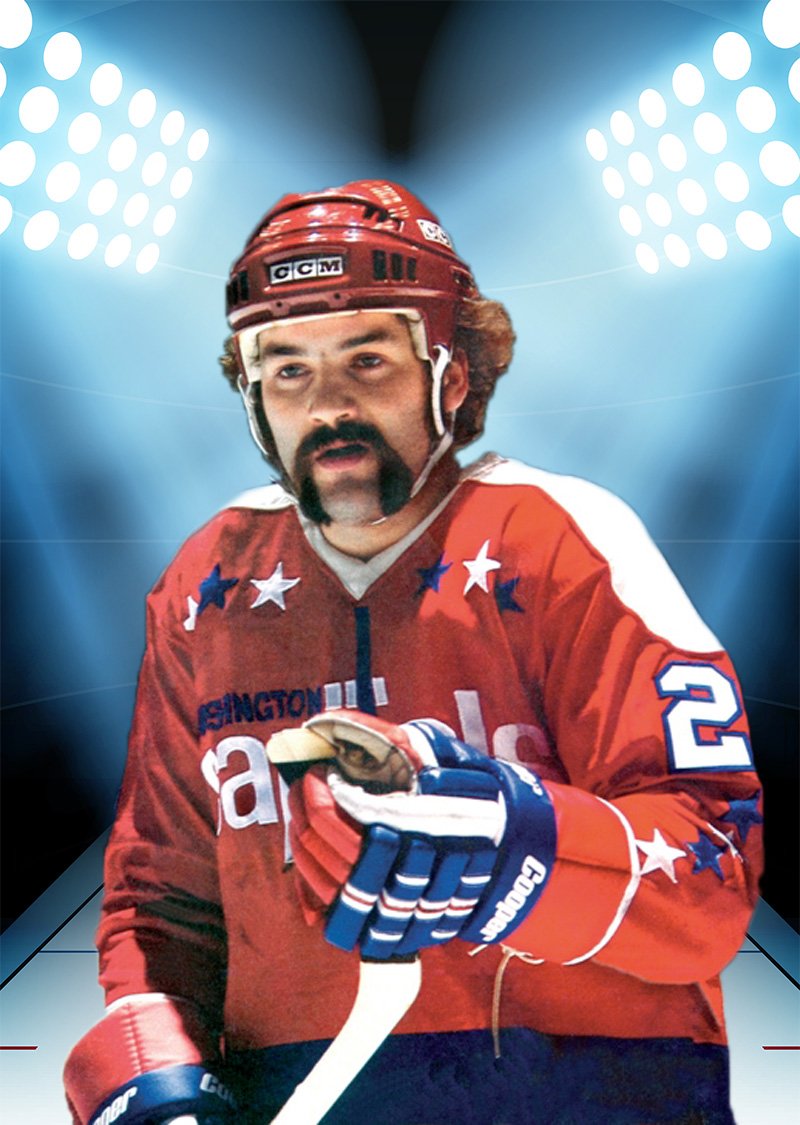 We're also delighted to announce that we've added yet another luminary from the sports world – Dennis Maruk. In 888 NHL games from 1975 through 1989, Dennis scored 356 goals and amassed 522 assists. He even produced a 60-goal season with the Washington Capitals in 1981-82!
During registration starting at 11 a.m. on June 12, by the way, golfers will be treated to complimentary stretching and soft-tissue work from renowned chiropractor Dr. Natalie Gelman to warm up for the tournament. Later, they'll enjoy a delicious lunch before our shotgun start at 12:30 p.m. sharp
If you are not part of the sold-out group participating in this year's B'nai Brith tournament, no worries. You can still experience the day through our social media.
Thank you,
Marty York 
Co-chair, 4th Annual B'nai Brith Charity Golf Classic
Chief Media Relations and Communications Officer, B'nai Brith Canada