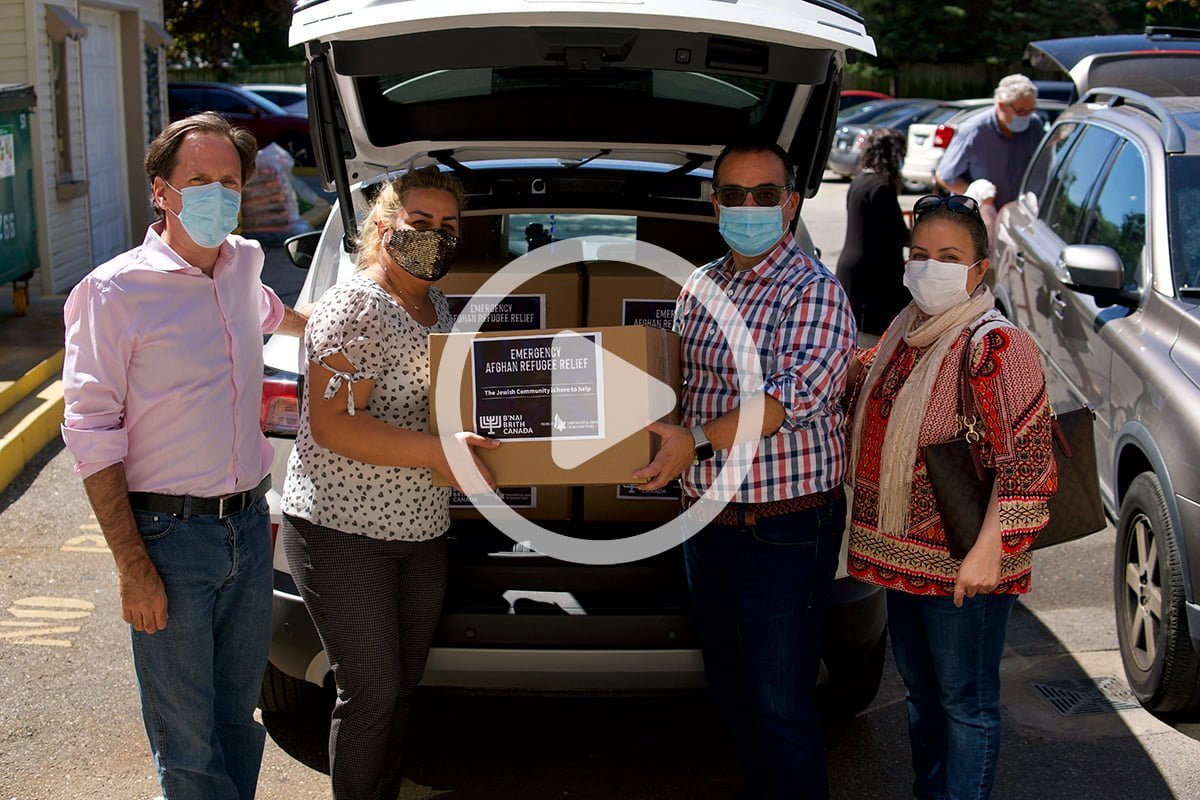 TORONTO – B'nai Brith Canada and Friends of Simon Wiesenthal Center (FSWC) are partnering with the Afghan Women's Organization Refugee & Immigrant Service and The Neighbourhood Organization to provide humanitarian assistance to Afghan refugees.
Thousands of Afghan refugees are being resettled in Canada because of the humanitarian crisis in Afghanistan. Many are facing difficulties, from learning a new language and finding affordable housing to even obtaining the most basic necessities.
Donations are being collected through the Emergency Afghan Refugee Relief Campaign and will be used to purchase food items, laptop computers, tablets, cellphones, school supplies and backpacks, with 100 per cent of the funds raised going directly toward purchasing these essential items. There is an immediate need for laptops and iPads in working condition as well as toys.
Through the generosity of the local Jewish community, just over $20,000 has been raised so far. In addition, B'nai Brith and FSWC have also prepared food packages and delivered them to the Afghan Women's Organization for distribution to refugees in the Greater Toronto Area.
"As Jewish-Canadians, we are all too familiar with the struggles refugees face in coming to a new country. We are committed to helping recent arrivals adjust to life in Canada as they start anew," said Michael Mostyn, Chief Executive Officer of B'nai Brith Canada. "We are so pleased with the initial response from our community in raising funds for refugees from Afghanistan, and we know that support will continue."
"There is much to do locally to help those who have fled the humanitarian crisis in Afghanistan, and we are pleased to come together as a community to lend a hand" said Michael Levitt, President and CEO of FSWC. "We understand from our partner organizations that there is a continuing need for supplies for Afghan refugees, and we are pleased to continue our joint support for their community."