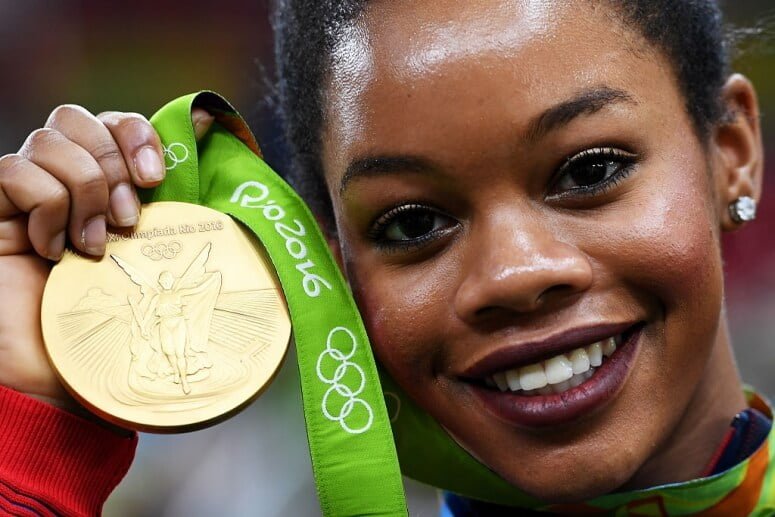 By Reut Cohen
B'nai Brith Canada
The U.S. Olympic women's artistic gymnastics team, dubbed the Final Five, has been making headlines for its success at this year's Summer Olympics, including for winning a gold medal in the all-around team finals.
While team captain Aly Raisman's Jewish heritage is by now common knowledge — her parents garnered attention for an audience performance that Kveller called "Jewish anxiety personified"— fellow teammate Gabby Douglas' connection to Judaism is less well known.
Douglas is the first African-American gymnast ever to become an Olympic Individual All-Around Champion. In her 2012 autobiography, Grace, Gold, and Glory: My Leap of Faith, she detailed her religious upbringing, including her family's celebration of Jewish traditions.
In her book, Douglas writes, "I used to be Jewish. Well, not exactly Jewish — but my family practiced some of the Jewish traditions." She states that for a year, her family attended a Conservative synagogue in Virginia, in addition to their usual Pentecostal church.
This year, Douglas also observed the Sabbath to the best of her ability, given that she had gymnastics practice on Saturdays. Her maternal grandmother took a role in preparing kosher meals for the family, while her mother, Natalie Hawkins, studied Hebrew.
Douglas credits much of her success in gymnastics to her faith. In 2012, she told Religion News Service, "Faith plays a very big role in my life. I don't know where I would be without it today. I've always been praying for everything."
Douglas also wore a leotard with the word elohim printed on the sleeve in Hebrew letters at the P&G Gymnastics Championships in June, a precursor to Rio 2016. GK, which manufactured the leotard, said that the print was intended "to honor [Douglas'] rich heritage of faith."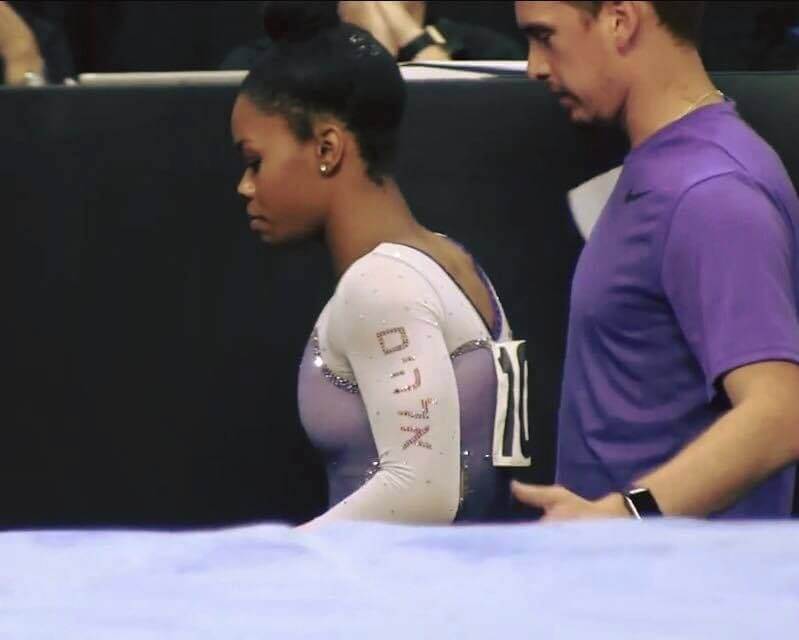 Douglas has also shared a love of one of the most important aspects of Jewish life: food. "I really love matzo ball soup," she told Religion News Service. "It's just one of my favorite Jewish meals."