Quebec Confidential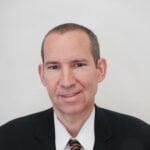 May 19, 2017
MONTREAL – Quebec Premier Philippe Couillard ventured into the heart of Quebec's Jewish community last week to speak to an overflowing crowd at the City of Côte Saint-Luc Men's Club.
This visit came on the eve of a historic trade mission the Premier will lead from May 19 to 24 to Israel and Ramallah. He will be accompanied by Minister of Economic Development, Science and Innovation Dominique Anglade and David Birnbaum, D'Arcy McGee Liberal MNA and Parliamentary Assistant to the Education Minister. Birnbaum is the only Jewish MNA.
The provincial government has also invited Quebec businesses and representatives to attend.
It is pretty rare to see the Premier of Quebec come speak in a community like Côte Saint-Luc, where the Liberals virtually get the vote by default. Credit is due to Birnbaum, who made this happen. As event emcee and District 2 resident Sidney Margles pointed out, Couillard was actually slated to address this same group years ago at the urging of Birnbaum's predecessor Lawrence Bergman. Unfortunately, something had come up at the last minute and his appearance was cancelled.
This time, however, everything worked out just fine. When I arrived, there was a strong police presence around the building. Couillard, like a natural born campaigner, was fashionably late and entered the room by shaking as many hands as possible.
One thing must be said about our Premier, who by profession was a former professor and neurosurgeon: he speaks both languages beautifully. While many in the community are upset with the significant budget cuts he ordered early in the Liberal mandate and the gutting of the health system, Couillard had this audience eating out of his hands from the get-go.  He drew applause immediately when he announced, "I will do this speech in English so we can all follow."
Couillard drew cheers again when he previewed his trip to Israel. "This will be my third trip there…it is the first time a Quebec Premier has gone," he said. "Why are we doing this? Israel is a start-up nation and an example to follow."
He also mentioned that both Air Canada and Air Transat have direct flights from Montreal to Tel Aviv, and laughed about how U.S. President Donald Trump will be in Israel at the same time.
READ: What B'nai Brith's Audit Tells Us About Antisemitism in Quebec
The Premier also gave a ringing endorsement for federalism. "Some people are telling me that I cannot be a Quebecer and Canadian. We will stand tall for a strong Quebec within Canada," he said.
Pointing to investments made at the Jewish General Hospital, Couillard expressed pride about his government's job creation program. "This is a hospital that serves all communities," he said. "My (late) father was treated there in oncology. So was Mr. Parizeau."
Couillard asked, "How do we build our economy in such an unstable world?" He answered his own question by referring to the three pillars: advance manufacturing, exports and entrepreneurship. "You need a strong educational system to build a proper economy," he said.
Rather than a straight question and answer period, Margles said that members were asked to submit queries. From the 40 or so obtained, he chose to share a few with the Premier related to assisted living for seniors, the availability of family doctors, children with special needs, the sale of marijuana, and the Quebec Electoral Commission's decision to merge the Outremont and Mont Royal ridings and change the boundaries of D'Arcy McGee.
Couillard said that, as he himself turns 60 in June he is sensitive to issues related to seniors. "We are devoting significant dollars to seniors," he acknowledged. "We have many more doctors than we did before – hundreds of new physicians and they are staying in Quebec."
B`nai Brith Canada Quebec Region Executive Director Harvey Levine and senior statesman Ted Greenfield were both on hand for the speech.
"I thought that it was a well-considered speech," said Greenfield. "He spoke earnestly and certainly reached out to the English-speaking community. I believe that his remarks were well-received and obviously he was complimentary about the contribution and place of the Jewish community in Montreal and Quebec. Regarding medical services he tried to make it better than it is, I feel. He was very gracious and appreciated by those present."
Mike Cohen is B'nai Brith Canada's Quebec news bureau chief, a veteran writer and municipal politician. He can be reached at [email protected]. Follow him on Twitter @mikecohencsl