Quebec Confidential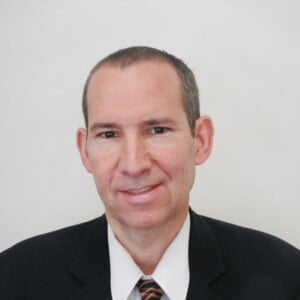 For the past 40 years and counting, B'nai Brith Canada has organized Hanukkah Candle Lighting ceremonies at the Jewish General Hospital (JGH) in Montreal. This began with – and still remains – a proud community volunteer service project of B'nai Brith's Maple Leaf Lodge.
To this day, organizers of the event still invite other Lodge members to participate and bring their friends and family along to volunteer. It allows members of our community to perform an incredible mitzvah, three-fold: 1) lighting the candles 2) visiting the sick and elderly, and 3) teaching our youth about the meaning of tzedakah.
My message to those interested is to take just one evening this Hanukkah to drop by the JGH – bring your friends and family too! From my experience, volunteers have found it so fulfilling that they usually come back again the next night. If it's your first time, make sure to be at the hospital's main entrance at Cote St. Catherine Road at 5:45 p.m. sharp!
"The program began at the JGH and remains there as it gives easy access to its large number of Jewish patients," says Harvey Levine, Quebec Regional Director for B'nai Brith. "After many years of programming, they expect us each year."
As for the benefits of the event, Levine notes that it's a wonderful service where volunteers provide for patients (particularly children) who cannot light candles at home, giving them a chance to enjoy Hanukkah with members of their community. It's most rewarding, he says, when younger members of our community from organizations like BBYO and Diller Teen Fellows also get involved.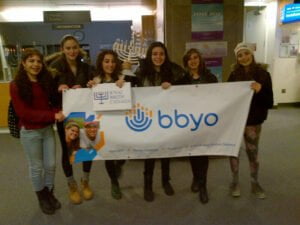 The Maple Leaf Lodge, which launched this program decades ago, is still one of the few active B'nai Brith lodges in Montreal. To this day, its members donate to charitable causes and volunteer their time on community projects such as this.
"One of the essential pillars of B'nai Brith Canada as a charitable organization has always been volunteer community service," says Levine. "After all, 'people helping people' is what we are all about. Years ago, a group of young Montreal men were approached by Maple Leaf Lodge to consider joining B'nai Brith and hopefully move up the ranks to eventually take over the leadership of an aging lodge. We were invited to participate in many activities, meet other members and consider our options. I chose Hanukkah candle lighting at the Jewish General Hospital and never looked back."
Indeed, Levine eventually became president of Maple Leaf Lodge before assuming his position as B'nai Brith's Director of the Quebec region. "Throughout my busy career and family life, I always made sure that I was available each night of Hanukkah to lead the candle lighting through sleet, snow, and freezing rain," he says. "Those adults and children who have had the good fortune of experiencing this wonderful project keep returning each year, as it really does 'tug at their heartstrings.' They laugh and cry together with the patients and their families as we chant prayers, sing traditional Hanukkah songs, and light the menorah together. In public or semi-private rooms where there are non-Jewish patients as well, we explain that this is a festival of light and good luck and they love to listen. We have been known to sing the odd Christmas song."
On one occasion, a semi-comatose patient literally opened their eyes, mouthed the prayers and squeezed the hand of a loved one while others rejoiced in tears. Levine says that in all his years volunteering, he had never experienced such a high degree of appreciation and emotion from someone so clearly touched by this project.
For more volunteering details, contact Harvey Levine directly at 514-733-5377 x 127 or email hlevine@bnaibrith.ca to let him know which night(s) you are available.