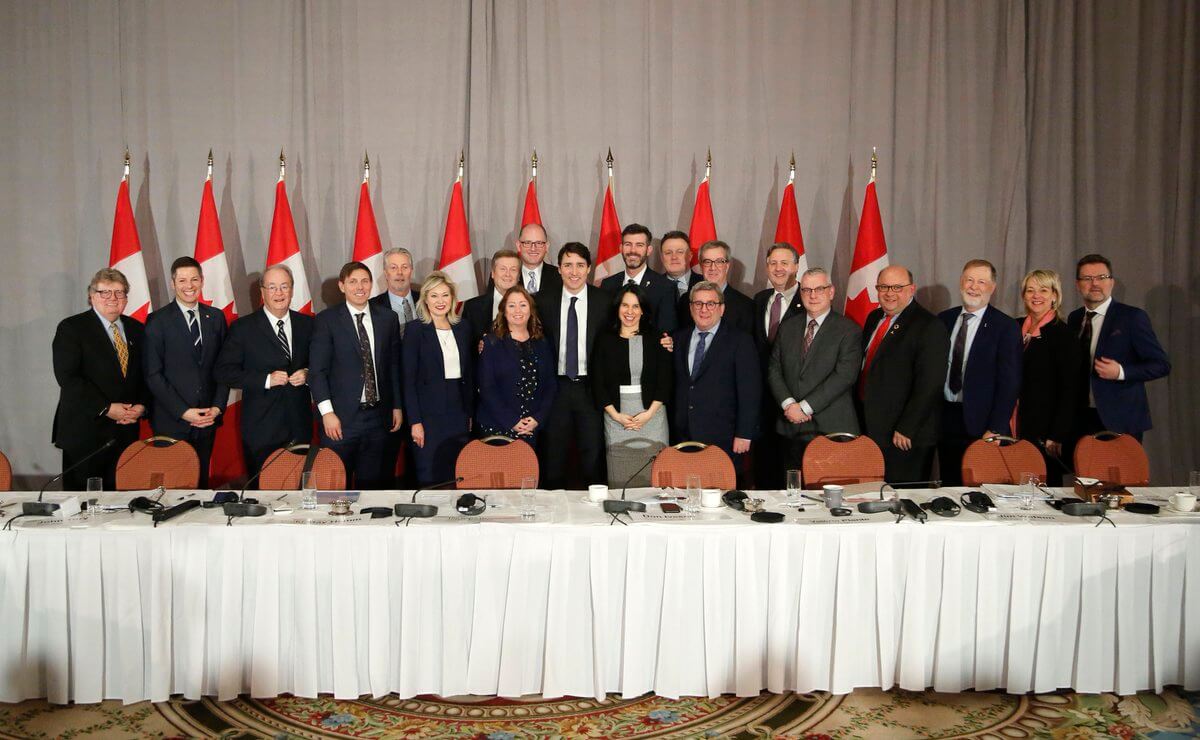 March 11, 2021
OTTAWA – B'nai Brith Canada is challenging this country's mayors to step up and do their part in the fight against antisemitism.
The Mayors Summit Against Antisemitism will take place on Tues. March 16, and B'nai Brith is a partner in the project. Working together with the Combat Antisemitism Movement, we are using this platform to again urge action by all Canadian mayors to take straightforward steps in support of their Jewish communities.
We have long advocated the need for a national action plan to combat antisemitism in Canada, and we believe that our cities and municipalities have a vital role to play in that regard. Our mayors can lead the way with their voices and actions.
Canadians from all walks of life can hold municipal leaders to account using the following 'checklist,' which is based on B'nai Brith's Eight-Point Plan to Tackle Antisemitism.
Does your mayor commit to the following steps?
Working to adopt and implement the International Holocaust Remembrance Alliance (IHRA) Definition of Antisemitism, an integral part of Canada's federal anti-racism strategy.
Creating dedicated hate crime units in your city, or comprehensive hate crime strategies, which include training on how to identify hate crimes and hate incidents of an antisemitic nature.
Combating the antisemitic Boycott, Divestment and Sanctions (BDS) movement, pursuant to motions, for example, in both Canada's House of Commons and the Ontario Legislative Assembly.
Creating a legal framework at the municipal level to prevent BDS activities from taking place on municipal property and ensuring that such activities do not receive public funding.
Directing municipal procurement agencies to not engage with any businesses that endorse or operate based on discriminatory BDS practices.
Publicly condemning antisemitism in all its forms, including stereotypes or conspiracy theories about Jews, Holocaust denial or distortion, and denying the Jewish people's right to self-determination or the Jewish state's right to exist.
Supporting joint federal, provincial/territorial, and municipal government action directed at eradicating antisemitism.
Expanding education programs, including Holocaust awareness programs, to counter intolerance and discrimination.
Ensuring that municipal staff undergo appropriate training to identify and act against antisemitism in the workplace and in all city activities.
Rejecting the notion that opinions about the policies, actions, or existence of the State of Israel can ever justify or excuse blatantly antisemitic acts.
Always being vigilant about efforts to prevent and report acts of antisemitism and other hate crimes.
Affirming that a climate of mutual understanding and respect among all citizens is the bedrock of pluralistic communities, and that combating antisemitism is a legitimate part of this philosophy.
Mayors in the United States are leading the way on this issue, through the 'Mayors United Against Antisemitism' coalition – a project of the U.S. Conference of Mayors and the American Jewish Committee. If hundreds of U.S. and European mayors can unite to confront antisemitism, why can't Canada's mayors do so?
In a world of global communications, where antisemitic ideas and conspiracy theories spread so rapidly, a concerted and principled response is required to raise awareness, to educate, and to ensure that decency prevails. That is why partnerships and projects such as this one are important.
Previously, B'nai Brith raised many of these ideas and concerns in April, 2019, with the Big City Mayors' Caucus – a coalition of Canada's larger cities working within the framework of the Federation of Canadian Municipalities.
To reiterate, Canadians can follow our lead by asking their mayors what they are doing to provide municipal leadership in the fight against antisemitism – and using our checklist as a guide in doing so.
Canadians can watch the proceedings of the Mayors Summit on Zoom or YouTube by clicking here on Tues. March 16, from 11:00 am to 3:00 pm EST.