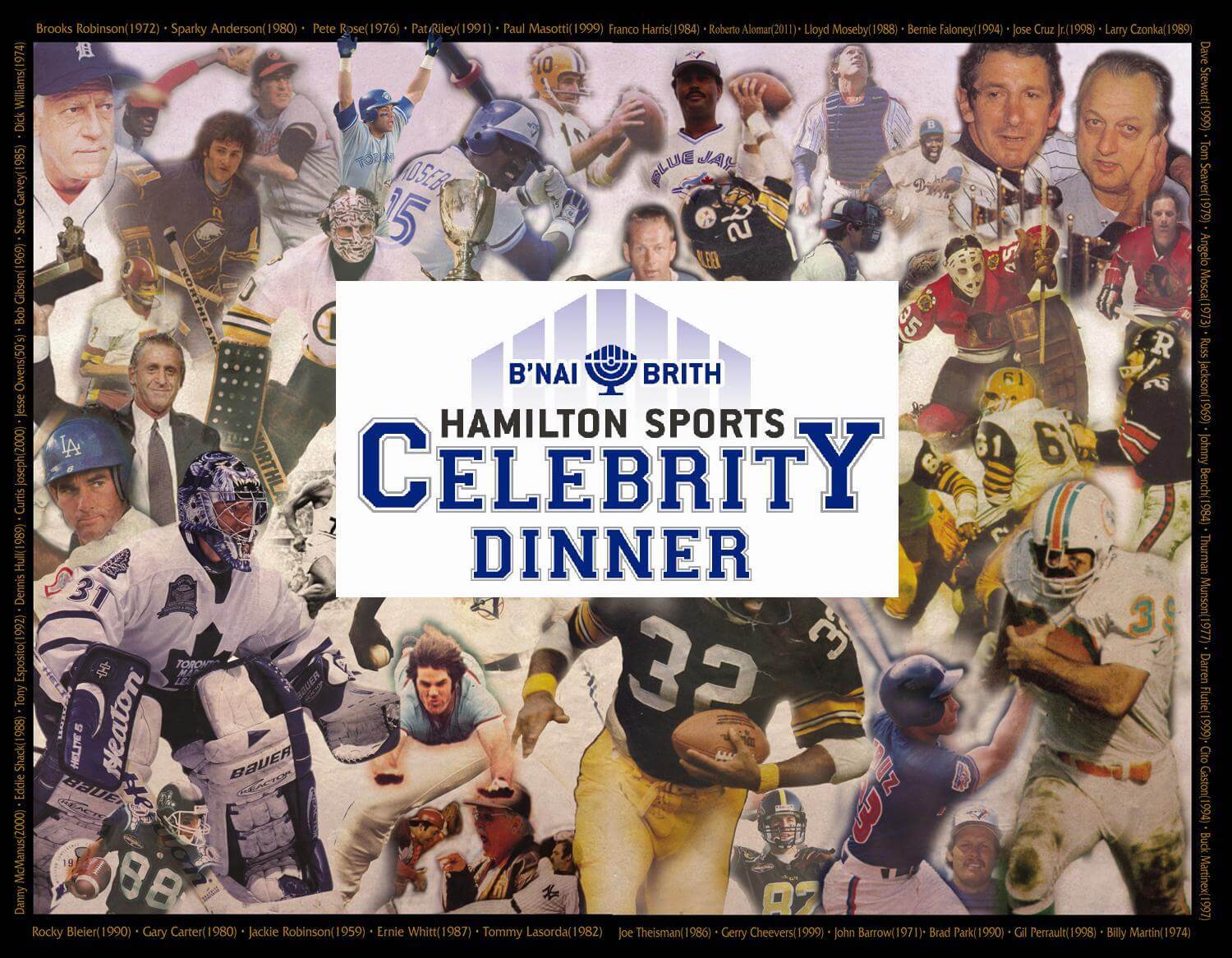 On Monday, Jan. 30, 2017, B'nai Brith Hamilton will host the 66th Annual B'nai Brith Hamilton Sports Celebrity Dinner, Hamilton's most anticipated annual fundraising event, at the Hamilton Convention Centre.
Reception starts at 5 p.m., while dinner begins at 6 p.m. For tickets, click here. (page does not exist)
This year's event will feature a star-studded lineup that includes TSN personality Michael Landsberg, NHL All-Star and Stanley Cup winner Theoren Fleury, five-time Olympic medalist Hayley Wickenheiser, former Toronto Blue Jays All-Star Kelly Gruber, and Adrian Tracy of the Hamilton Tiger-Cats. Jim Ralph of Toronto Maple Leafs Radio will serve as the evening's Master of Ceremonies, as he has for nearly the past two decades.
Members of the Hamilton Bulldogs and other sports organizations will also be in attendance.
Since its inaugural event in 1951, the B'nai Brith Hamilton Sports Celebrity Dinner has continued to bring the best in sports entertainment to Hamilton and has raised over $2 million to support valuable charitable causes.
As always, B'nai Brith will honour the outstanding 2015-2016 male and female Athletes of the Year from Hamilton-area high schools, in conjunction with the Hamilton Spectator.

Last year's event attracted nearly one thousand attendees, and we are expecting an even larger crowd this year at the Hamilton Convention Centre. See you there!