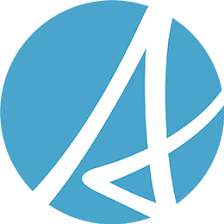 CLIQUEZ ICI pour le français
September 23, 2022  
CALGARY – B'nai Brith Canada lauds the Government of Alberta for taking a major step forward today to combat antisemitism, by adopting the International Holocaust Remembrance Alliance (IHRA) definition of antisemitism.  
"The adoption of IHRA by Alberta is timely," said Abe Silverman, B'nai Brith Canada's Manager of Public Affairs for Alberta. "Our 2021 Audit of Antisemitic Incidents in Canada recorded 148 incidents of hate aimed at Jews in the province – an increase of 55.8% over 2020. Those numbers included five incidents of violence. The situation needs to be addressed and the IHRA definition will help."   
The IHRA definition – adopted by Canada, among 35 countries and 850 entities worldwide – is a highly-effective tool to aid civil society, law enforcement and public institutions to better recognize and react to antisemitism. It's the product of decades of research, study and deliberation by many of the world's foremost experts. 

The European Union and the United Nations both support it, as do governments across the globe. Universities, sports clubs and religious organizations such as the Global Imams Council – the largest international non-governmental body of Muslim religious Leaders from all Islamic Denominations and Schools of thought – all use the definition.  
Michael Mostyn, B'nai Brith Canada's Chief Executive Officer, was on hand to participate in today's announcement by Alberta Premier Jason Kenney and Justice Minister Tyler Shandro.  
"We're thrilled to see Alberta joining Ontario in formally adopting IHRA. Its importance cannot be underestimated," Mostyn said. "We thank Premier Jason Kenney and Minister Tyler Shandro for having met with us repeatedly over the last year, leading to today's major announcement. We're also grateful for Rabbi Arie Drelich's support for our efforts to have Alberta adopt IHRA."  
Statistics Canada's recently released 2021 report on crime presents a shocking portrait of police-reported hate crimes, nationally. During the Covid pandemic, these rose by 72% between 2019 and 2021 and Jews were by far the most targeted group among members of religious minorities.  
"Jews comprise only 1.25% of the Canadian population, yet Statistics Canada alerts us that in 2021, they represented 56% of all police-reported hate crimes targeting religious minorities. That is unacceptable," said Marvin Rotrand, B'nai Brith Canada's National Director of its League for Human Rights. "Today, the Alberta Government has reassured the Jewish community that it will not tolerate hate."  
B'nai Brith is offering its continuing collaboration with the Government of Alberta in its efforts to eradicate antisemitism in the province.