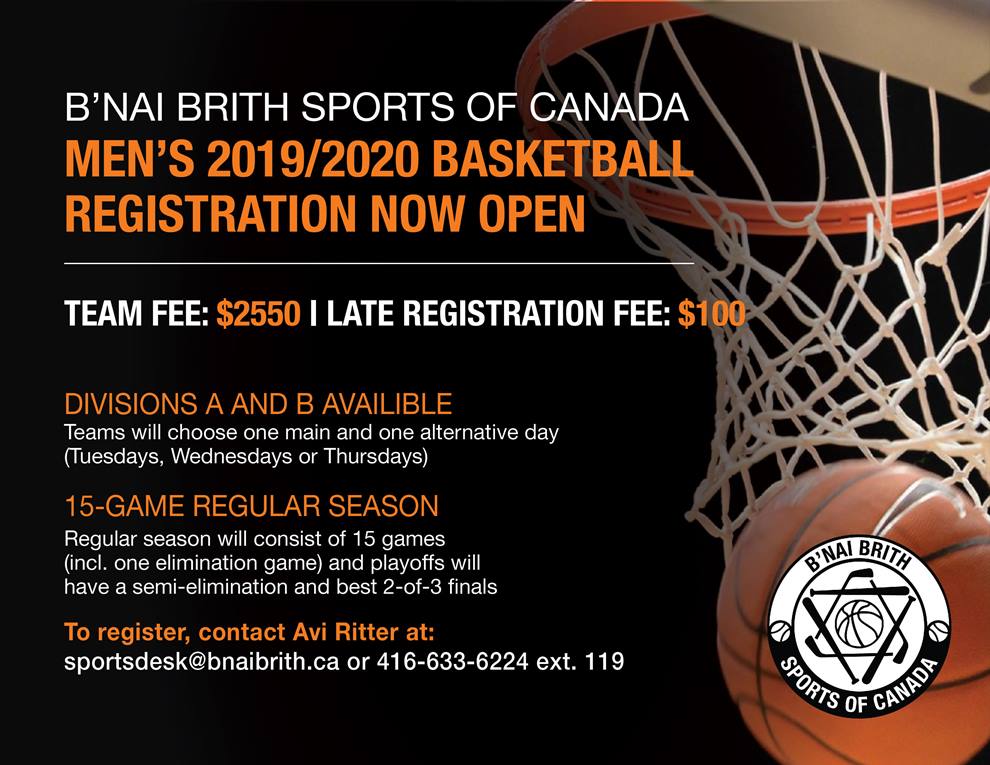 September 12, 2019
B'nai Brith Sports of Canada is happy to announce that registration for our 2019/2020 men's basketball league is now open!
This season will feature 15 regular games, including one elimination game. Playoffs will have semi-elimination games and best 2-of-3 finals. Divisions A and B are both available. Teams will choose one main and one alternative day to play (Tuesdays, Wednesdays or Thursdays).
To register, please contact Avi Ritter at sportsdesk@bnaibrith.ca or call 416 633 6224 x 119.