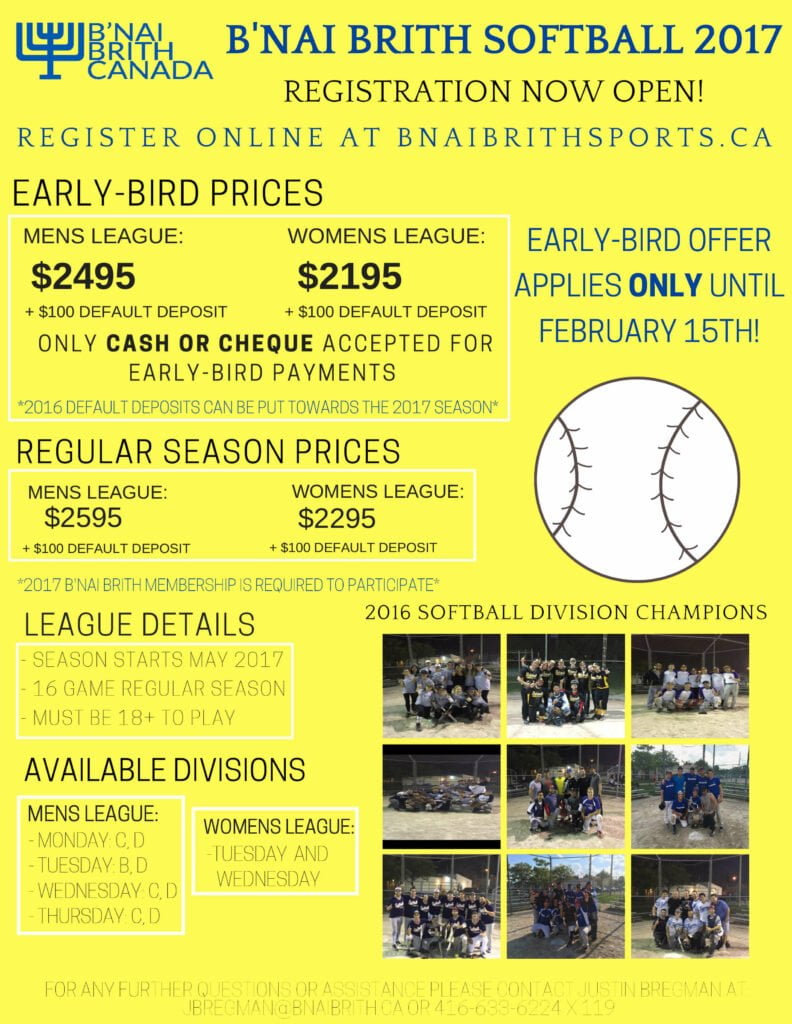 Registration for the 2017 B'nai Brith Softball league is NOW OPEN!
With 70 men's teams and 13 women's teams participating in 2016, it was one of our best years yet! We are looking forward to another amazing summer in 2017!
All registration details have been placed on the poster above.
Please note: Early-bird registration is through cash or cheque ONLY. Please mail in your cheque to 15 Hove Street, Toronto, ON, M3H 4Y8. Please include your: Full Name, Team Name, Contact Number, and Preferred Division when mailing in your cheque. Cheques should be made payable to: B'nai Brith Sports of Canada.
Click here to register your team online and click here to register your 2017 B'nai Brith Membership.
If you have any further questions or assistance, please contact Justin Bregman at [email protected] or 416-633-6224 x119, or visit www.bnaibrithsports.ca.