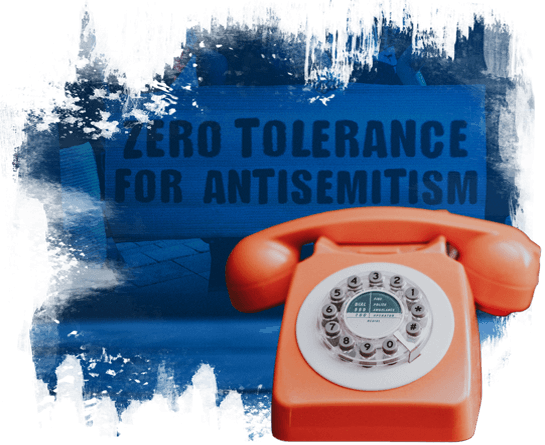 SERVICE D'ÉCOUTE TÉLÉPHONIQUE ANTI-HAINE
Nous exploitons le seul service d'écoute téléphonique anti-haine au pays qui lutte contre l'antisémitisme et le racisme. Si vous avez été victime d'un incident antisémite, nous vous encourageons à remplir le formulaire ci-dessous ou à appeler notre ligne téléphonique gratuite anti-haine au 1-800-892-BNAI (2624)
Frequently asked questions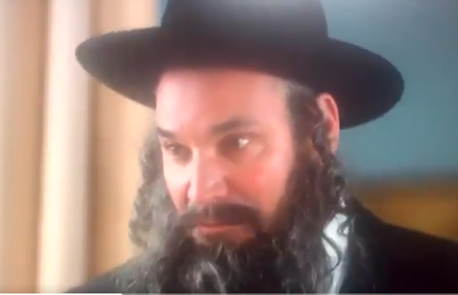 February 24, 2021
TORONTO – B'nai Brith Canada is calling on the producers of a Canadian medical drama series to apologize and take action for inaccurate and offensive stereotypes against Hasidic Jews in a widely-distributed episode of their show.
In Episode 8, Season 1 of Nurses, produced by Toronto's ICF Films, Entertainment One and Corus Entertainment, a young Hasidic man and basketball player named Israel suffers a serious leg injury. He is told by hospital staff that a bone graft from a corpse is his only hope for recovery, at which point he refuses. The character's father then objects to the prospect of receiving a graft from "goyim," non-Jews, a woman or an Arab.
TO SEE THE DISTURBING CLIP IN QUESTION, CLICK HERE
In actuality, when a Jew receives a graft or organ donation from the dead, under Jewish law, the fact that the donor may be a non-Jew, a woman, an Arab or even a fellow Jew is irrelevant. According to traditional Jewish law, saving a life takes precedence over all other considerations and religious commandments.
B'nai Brith's view is that this inaccurate plot line perpetuates false and dangerous antisemitic stereotypes about Jews – Hasidic and Orthodox Jews in particular – hating women, Arabs or non-Jews in general. The organization has written to three companies responsible for producing the show, demanding an apology, a factual correction and the removal of the impugned episode until changes can be made.
Nurses has recently received more interest and scrutiny due to being broadcast by NBC in the United States.
"The disturbing stereotypes present in this episode of Nurses are deeply damaging to Jews, especially Orthodox practitioners," said Michael Mostyn, Chief Executive Officer of B'nai Brith Canada. "We call on the producers to act responsibly and take accountability for this outrage.
"All of this could have been avoided if producers had thought to consult members of the Orthodox Jewish community before depicting them in this false and slanderous light."
B'nai Brith's Audit of Antisemitic Incidents for 2019, the latest year with full data, bore witness to 2,207 acts of violence, vandalism and harassment against Canadian Jews in 2019, the highest number on record and an 8% increase over 2018.
The past two years have also seen an unprecedented wave of attacks on Orthodox Jews, especially Hasidic Jews in the New York area.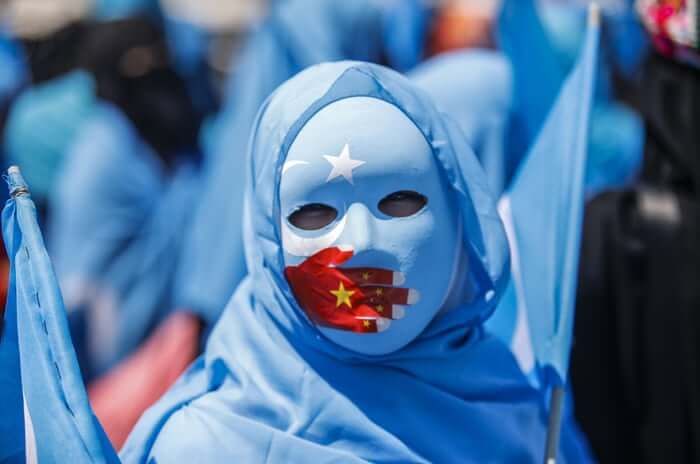 February 22, 2021
OTTAWA – B'nai Brith Canada commends the passage of a motion in the House of Commons today, declaring the persecution of the Uyghur People by the Government of China to be an act of genocide under intentional law.
The motion passed with 266 votes in favour and zero votes against, with support coming from all parties represented in the House. Foreign Minister Marc Garneau formally abstained on behalf of cabinet.
The Uyghur Muslims are an ethnic and religious minority found largely in China's Xinjiang province, and have faced persecution by the Chinese government for many decades. In mid to late 2020, clear evidence emerged of the construction of internment camps, reportedly holding one million people, being used to forcibly confine and abuse Uyghur prisoners – amounting to the erasure of their ethnic identity.
B'nai Brith has been working with the World Uyghur Congress and Uyghur Rights Advocacy Project, Canada to raise awareness of these atrocities within our country. We jointly held a public event last year shedding further light on this intolerable assault on human rights.
"As members of a community that has suffered genocide, we welcome Parliament's statement of intent against the horrors inflicted upon the Uyghurs," said Michael Mostyn, Chief Executive Officer of B'nai Brith Canada. "We hope to see concrete action from the Government of Canada to help bring about an end to these atrocities."
Beijing continues to hold Canadian Huseyin Celil, who was abducted by the Chinese government in Uzbekistan in 2006. Celil is an Uyghur human rights activist from China, jailed for promoting the human rights of his people.
In December, the International Criminal Court (ICC) announced that it would not advance a probe into the atrocities committed against the Uyghurs, despite overwhelming evidence as to their nature.
B'nai Brith Canada endorses a course of action that would see Canada vigorously pursue collective efforts to implement the sense of this motion, in concert with its close partners in the G7 and G20 and like-minded countries in the United Nations system. First and foremost, what is needed is an impartial international investigation that has full access to Xinjian and the Uyghur community in China to document what is happening.
B'nai Brith renews its call for the government of Canada to use its Magnitsky legislation, passed in 2017, to sanction key officials of the Chinese government for its horrific mistreatment of the Uyghur community. The legislation applies to authorities in any country complicit in "gross violations" of human rights or corruption. The legislation allows the government to freeze assets here belonging to the listed individuals, bar them from the country and prohibit Canadians from doing business with them.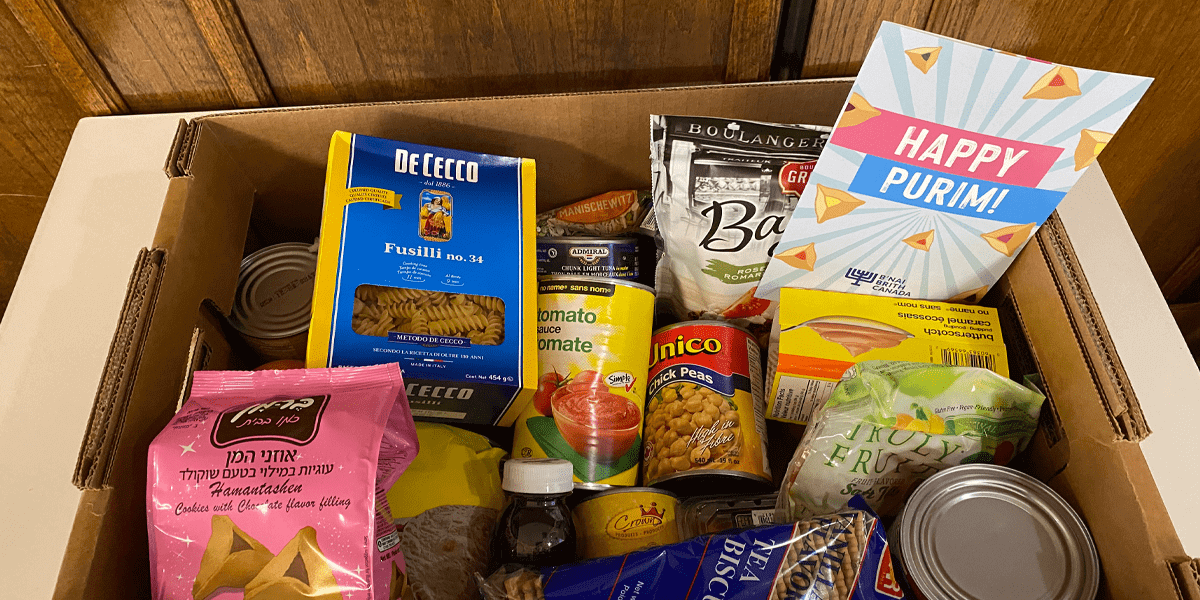 Dear Friends,
Each year at Purim, B'nai Brith Canada volunteers help package and deliver holiday-themed food to the needy – but this year, we need your help even more than usual.
One year into the COVID-19 crisis, struggling to get by has become the norm for too many of the most vulnerable among us – including seniors, people below the poverty line, and individuals with disabilities.
Thanks to the unwavering dedication of our volunteers and the generous donations of our supporters, B'nai Brith has reduced the burden for many of these folks during their moment of need. Our Emergency Response Kosher Food Drive has made it possible for them to receive free, kosher food delivered to their homes on a weekly basis. And it has made all the difference in the world.
Now, as this joyous holiday approaches, these people need your help once again. By making a small, tax-deductible donation, you will help make Purim possible for an individual or family in our community.
Your support is what makes all the important work we do possible – and those we help are forever grateful for your incredible acts of kindness.
Thank you and Happy Purim!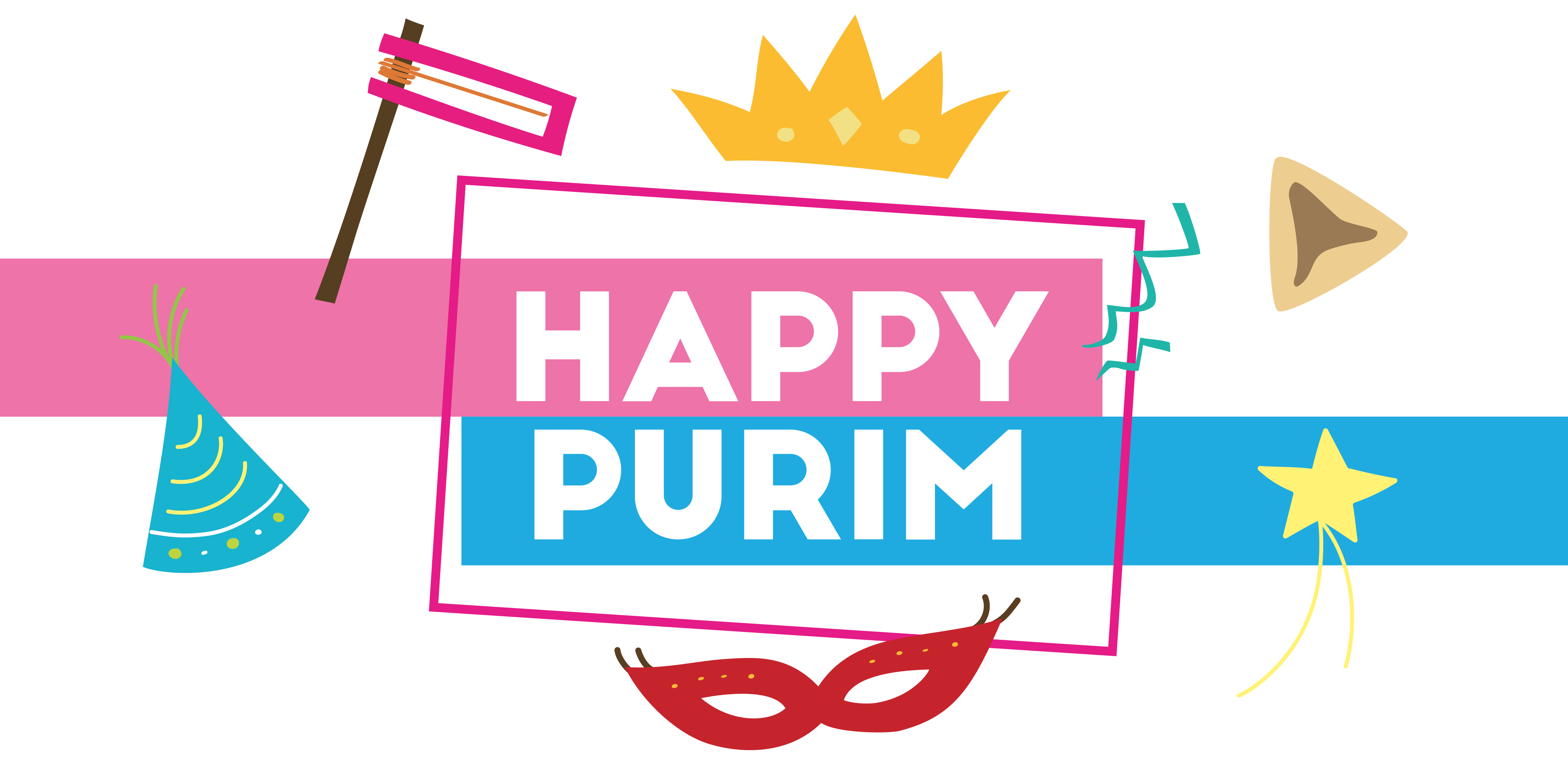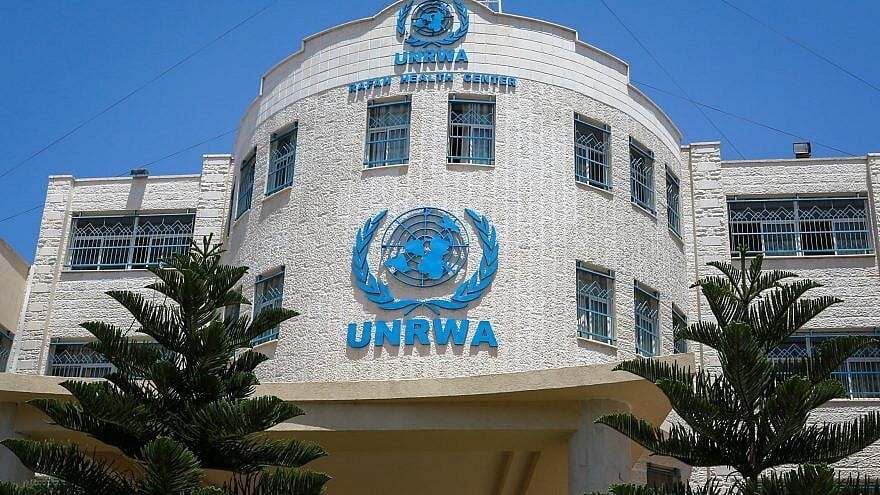 Feb. 18, 2021
OTTAWA – B'nai Brith Canada is urging the Government of Canada to immediately freeze its support for the United Nations Relief and Works Agency (UNRWA), after fresh revelations about its school materials have proved that the United Nations agency misled its donors, including Canada.
CLICK HERE TO SIGN OUR PETITION
In January, The Honourable Karina Gould, Canada's Minister for International Development, announced an investigation after discovering that UNRWA was using textbooks that promoted violence and erased Israel from the map. UNRWA's Commissioner-General, Philippe Lazzarini, claimed at the time that the materials were distributed "mistakenly" and "quickly replaced with content that adheres to UN values."
But a new report released by the IMPACT-se monitoring group shows this to be untrue. In fact, UNRWA continues to use materials that erase Israel from its maps, describe cities such as Ramla in Israel proper as "occupied" and "Palestinian," and encourage children to wage jihad against "the Occupation" and "the Enemy."
Students are even asked to conjugate phrases such as "pieces of corpses," "jihad is the road of glory" and "walking with a limp excuses its owner from jihad."
More disturbingly, some of the violent material was not adapted from Palestinian Authority textbooks, but created by UNRWA-trained educators and does not appear in textbooks issued by the Palestinian Authority. The Government of Canada pledged $90 million in funding for UNRWA over three years in December of 2020.
B'nai Brith has repeatedly warned that this funding faces the possibility of misuse and that the onus is on Canada to ensure that this does not happen.
"These fresh revelations demonstrate beyond all doubt that the most recent 'lapses' are not a one-time error and that UNRWA cannot be trusted to monitor its own materials," said Michael Mostyn, Chief Executive Officer of B'nai Brith Canada. "UNRWA is trying to take advantage of the Canadian government and Canadian taxpayers, and the only fitting response is to freeze funding.
"UNRWA has always said they have no choice but to teach the curriculum provided by the Palestinian Authority and has guardrails in place to ensure conformity with UN values. This is clearly not the case. No school in Canada would be permitted to use materials like these – so why should Canadians be asked to help finance such hatred abroad?"
Of the world's refugees, one group — the Palestinians — is treated entirely differently from all others who are assisted by the UN High Commission for Refugees. UNHCR estimates that, over five decades, it has assisted 50 million refugees "to help restart their lives."
The 1951 Refugee Convention explicitly does not apply to Palestinians, who fall within the purview of UNRWA. There is no equivalent UN body for anyone else in the world.
The definition of a refugee under the UNRWA mandate is also unique. It covers all descendants on the father's side, without limit, of those deemed refugees in 1948. This helps explain why the original 720,000 refugees from the 1947-1948 period of war against the founding of the State of Israel now number close to 6 million according to UNRWA itself.
Unlike the UNHCR, UNRWA does not seek to solve the Palestinian refugee problem, but rather to perpetuate it as a political weapon against Israel by, among other things, insisting on a claim of the "right of return" to the Jewish state for those uniquely designated as Palestinian refugees.