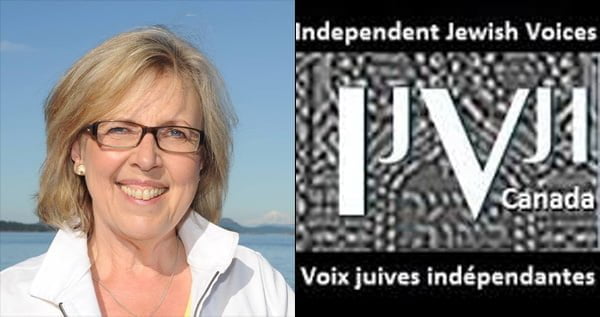 Dear Friend,
As you may have heard, the Green Party of Canada will be holding a national convention in Ottawa this August to formulate its new foreign policy. Of the two foreign policy resolutions to be debated, both deal solely with the Jewish State — one to endorse the antisemitic boycott against Israel, and the other to revoke the charitable status of the Jewish National Fund (JNF).
Disgracefully, both of these resolutions were formulated largely on the recommendations of "Independent Jewish Voices" (IJV), the fringe group exposed by B'nai Brith Canada as having promoted Holocaust denial, endorsed 9/11 conspiracy theorists  and supported the world's premier state sponsor of terror, Iran. The anti-JNF motion was submitted by Corey Levine, an IJV Steering Committee member from British Columbia, and co-sponsored by Green Party leader Elizabeth May, explicitly relying upon so-called research conducted by IJV.
The fact that IJV is used by both the Green Party and many national newspapers as a legitimate voice representing the views of the Jewish community should be of serious concern to us all. The use of this fringe group as a Jewish fig leaf for the promotion of antisemitism must be stopped.
You can help by:
Demanding that the Green Party publicly denounce Independent Jewish Voices as not reflective of the views of Canadian Jewry by writing to Elizabeth May.

Help keep the media accountable by letting us know when you spot an IJV spokesperson purporting to speak publicly on behalf of the Jewish community.

Share this e-mail with your friends and family to help expose IJV and open the Green Party's eyes when it comes to its association with supporters of white supremacy and Khomeinism.
B'nai Brith is Canada's only national, independent Jewish organization to utilize experts, academics and researchers to advocate on behalf of our community.