Where the Candidates Stand
B'nai Brith also asked City Council candidates in the City of Vaughan to express their views on issues of concern to Jewish voters. We are pleased to alert the community that many of them responded.
You may consult the candidates' responses here:
City Councilor Candidates
York Region District School Board Trustee Candidates
Question 1: International Holocaust Remembrance Alliance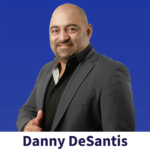 As much as I hate any bigotry or hatred towards any group for any reason. if elected Mayor, I will make it a priority to introduce motions in Council that will eradicate hatred from our city and make the penalties for all hate crime severe. I have always believed that punishment should fit the crime and I think you will be pleased with the way I will deal with this.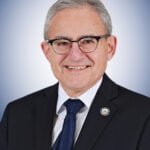 In the City of Vaughan we have already done this.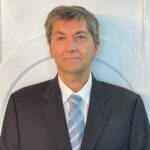 I feel that the definition that has been developed by the IHRA captures a reasonable expectation of protection against the actions inserted into the definition. I would not have a problem introducing a motion denouncing antisemitism or discriminatory actions against, YOUR, or any group which is under attack.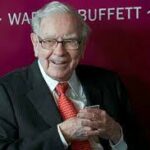 As much as it hurts me to say this since I am Jewish, and a descendant of Holocaust victims, no. This definition needs to be reworked, especially this section: … are directed toward Jewish or non-Jewish individuals… Please find a better definition which uses clear direct language. In its simplest definition, antisemitism is Jew-hatred and the hateful actions that follow it. Nothing more, nothing less.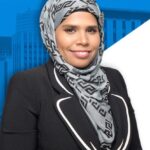 Yes, definitely I will stand along Jewish community to fight against anti-Semitism. Our campaign vision is to bring in multiculturalism awareness to bring positive attitude in all communities to fight against racism. Every hate rate, hostility or prejudice starts when people lacks the knowledge of our cultural values. We all need to work together to overcome this hurdle. It is not one person job; I will work with your community to minimize anti-Semitism.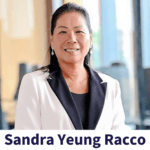 Over the years, during my time serving as the local Councillor for Ward 4, I have brought in several Council resolutions denouncing racism and bigotry of all forms and seeking City support for initiatives that champion inclusivity. With the rise anti-Asian racism over recent years, especially during Covid, I worked with many groups to bring forward resolutions, not only denouncing anti-Asian racism but racism of all forms. Here is an example of one such resolution: https://pub-vaughan.escribemeetings.com/filestream.ashx?DocumentId=66856
In reviewing the IHRA's working definition of antisemitism, I am and have been supportive of a motion to denounce antisemitism as defined by the IHRA. The City of Vaughan has already adopted the International Holocaust Remembrance Alliance's (IHRA) working definition of antisemitism. The City also observes Jewish dates of religious and historical significance including Jewish Heritage Month, a flag-raising ceremony for Yom Ha'atzmaut and Yom HaShoah, and January 27 has officially been proclaimed as Holocaust Remembrance Day.
Additionally, the IHRA's working definition of antisemitism and the City's adoption of this definition is confirmed in the City's Diversity, Equity and Inclusion Plan, formulated and adopted by Council in 2022. View a link to the plan here: https://www.vaughan.ca/cityhall/departments/ochro/diversity-equity-inclusion/General%20Documents/DEI%20Plan%202022%20to%202026.pdf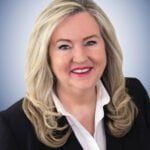 Yes, I do support the International Holocaust Remembrance Alliance's definition of antisemitism. On January 28, 2020, Vaughan council adopted and endorsed the definition with unanimous support from all members of council.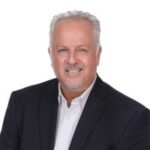 I would be more than happy to introduce or support this type of motion.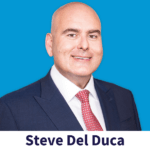 As a City, we must show zero tolerance toward all forms of hate and racism. We can never allow antisemitic acts, symbols, and gestures to go unpunished. As a Mayor, I will stand with the Jewish community shoulder to shoulder to build a safe and inclusive city where residents feel respected and live peacefully with no fear. I have always stood strong against antisemitism and all other forms of hatred and discrimination. I supported the Ontario provincial government's adoption of the IHRA's working definition of antisemitism in 2020. As a Mayor, I will reaffirm my commitment to fighting antisemitism and all forms of hate in Vaughan and in the York Region in collaboration with local and regional Councillors, community leaders, places of worship, cultural organizations, and other stakeholders. If elected as the Mayor, I'll introduce a motion at the City Council to denounce antisemitism and all forms of racism, discrimination, and hate.
I am an ardent supporter of the IHRA definition of antisemitism and was pleased to join my parliamentary colleagues in the Ontario Legislative Assembly in officially adopting this definition at the provincial level of government. I look forward to working towards effective implementation and enforcement at the municipal level of government.
In 2020, the City of Vaughan adopted this definition of antisemitism. I, however, am very concerned that the York Region District School Board has not only not adopted the definition but has voted 11-2 to reject it. I will do everything I can to try to change this by using my influence and helping to organize concerned York Region parents to press the school board on this important issue.
I am not running for Mayor, however as Councillor of Ward 4 in the City of Vaughan I will take every opportunity to endorse the International Holocaust Remembrance Alliance definition of antisemitism.
Candidate Lino Mancinella provided the following statement in lieu of completing the survey. His statement in its entirety can be read below: 
Thank you for reaching out. In response to your questions, I can assure you that I have always taken all forms of discrimation whether it be racial, religious or gender very seriously. If elected, I will stand true to my core belief that all forms of discrimination will be addressed. It is important to educate people on who and why discrimation affects our communities. It's important that leaders in the community partner with each other and with city officials (ex. YRP), as to the best way of doing so. Government funding of any kind should be and needs to be used expeditiously and with purpose. Who better to help do this than community leaders of these groups. Unfortunately, I am not privy to what resources or training have been used in the past, therefore, we need to look at what has been done in the past, what has or hasn't worked and use this as a framework. 
On my Instagram and Twitter accounts, I made reference to Vaughan's traffic congestion that we are experiencing currently. It is an issue that is fluid and ongoing. As I mentioned, sitting idly is not an option. I am sure there are items that are already in the pipeline that our current government has queued up. These can only be addressed when elected to truly understand the impact previous decisions can or will have on our current situation. 
You asked about Housing and mentioned the limited tools municipalities have to adequately address affordable housing. A good starting point is to review what has been put in place, what is working and what doesn't. If certain ideas such as the following are not already in place, then we need to look at implementing them or reviewing them.
Focusing on factors where the municipality has direct influence: (ex. scrutinize the Total Cost of Providing City Services) 
Financial relief is imperative for not only first time home buyers but for seniors who may be downsizing. Piggybacking on tax breaks that the Federal and Provincial governments have implemented are options. These breaks can come in the form of a one time payment, spread out, or on a sliding scale based on home sales 
Possibly suggesting that instead of using CVA (Current Value Assessment) in determining taxes, we move to an AVA (Average Value Assessment). This could possibly level out the volatility of housing prices at a given time. Discussions with MPAC would need to take place. 
Educate people to connect with local service Manager to help find housing options 
Continue to build subdivisions/dwellings that include a mix of affordable housing 
Review  the non Canadian Resident tax and how it may best work in our city 
Review rent control measures solicit community input 
These are by no means the only ways to address this issue and so it is imperative to get community input. I don't have all the answers to the various issues we face in our city, however, I do pledge to find them with the help of our citizens who live here. 
Thank you, L. Mancinella
Candidate Candidate Parveen Bola provided the following statement in lieu of completing the survey. His statement in its entirety can be read below: 
Hello, As Mayor, I would indefinitely support the IHRA definition of antisemitism to better our jurisdictions and enable our communtiy to be informed about the prejudice against these particular communities in our regions. This will surely enable our communities to be stronger in voice and action against any discrimination as a whole, regardless of any race or gender. Our authoritative figures, such as, the YRP and our municipalites will work towards ensuring that our communities across the country are safe from hate and prejudice. 
Thus, I am in favour of showing public support to the IHRA. 
Sincerely, Parveen Bola
Question 2: York Regional Police Service Hate Squad Resources
What measures would you propose to improve the York Regional Police Service's ability to
recognize and respond to hate crimes and incidents?

In your opinion, does the York Regional Police Service Hate Crimes have adequate resources?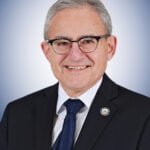 I have worked closely with the York Region Police unit that addresses hate crimes. Moreover, I have assisted the police to fully appreciate the unique issues relating to the Jewish Community. A few years back, prior to the High Holidays, I organized a session with the Senior officers of the police with all Jewish institutions in York Region.
We are extremely fortunate in York Region to have a knowledgeable and experienced police force on issues relating to hate crimes.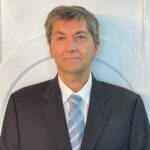 It is my opinion that in order to effectively deal with any situation, the responding officer must be adequately trained to be able to understand and recognize not only the infractions being committed but also the history behind any negative sentiment. Ensuring competency may include a refresher course or new training.
Any new training should be developed with the consultation of community leaders or experts on the subject matter.
At this time, I am sure that the police resources that deal specifically with hate crimes are stretched very thin. It appears that there is an increase against many different faiths, ethnicities and groups.
If elected I would recommend a review of the resources which are dedicated to hate crimes and recommend additional resources, re-training, or both if required.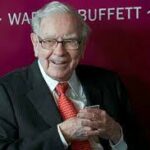 Yes, they do have the resources, but lack the willpower.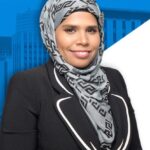 We will need more local police department involvement in identify hate crimes and incidents. Police departments are created for all communities, when we all will work together by acknowledging each other values it will ultimately help's police department to resolve these issues faster instead of working on it individually. 
What they truly need is us, we can spend trillions of dollars on security cameras or weapons but it will not bring any resolution unless all communities stand up for themselves to bring in awareness of their cultural values and traditions. People need to learn about us through us not through news.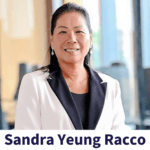 One of the first orders of business, if elected Mayor, would be to sit with York Regional Police senior staff to understand their budget and resource allocation. YRP does have a full-time investigative Hate Crimes Unit as well as specialized hate crime investigators across the region, providing support to all community members. York Regional Police also provides hate crime training to other law enforcement agencies, and community and school groups to effectively fight hate crime, and to expand the work being done beyond York Region. However, it would be important to understand their resources at hand and what more may be required to help deal with the rise of hate crimes in recent years.
The YRP's Diversity and Cultural Resources Unit develops partnerships with many communities, organizations, schools and more across the Region. The City of Vaughan has often partnered with YRP on many diversity and inclusivity initiatives, as education is a key component of combatting hate crimes and bias-related incidents. I would like to explore additional opportunities among the City, YRP and the community to continue to build educational opportunities for our youth, as well as partnerships within the community to help build accessible resources in this area.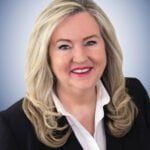 York Regional Police have instituted a Hate Crimes Unit to deal specifically with antisemitism and other hate crimes. York Regional Police is also proud to provide hate crime training to other law enforcement agencies, community and school groups to effectively fight hate crime. I am strong advocate for the police and would support any additional funding or resources they require to ensure the safety of our community and all its ethnic and religious groups.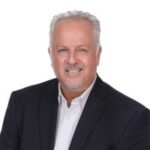 Police services and training within the City of Vaughan falls under the mandate of York Region. I would be more than happy to work with both the Regional Councillors and the York Regional Police to insure that there is effective training in place so that our police force can properly recognize and respond to hate crimes and incidents. I believe that hate crimes can never be tolerated within the City of Vaughan and we need to be vigilant to insure that those people who engage in hateful behaviour must be held accountable for their actions. I also believe that Canada's hate crimes are too vague and that more pressure needs to be applied to the Federal Government to tighten up these hate laws to insure successful convictions.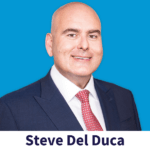 While the York Regional Police's Hate Crimes Unit continues to work diligently to keep our communities safe, I believe that the City of Vaughan and the York Regional Council can do more to help YRP to combat antisemitism and all forms of hate crimes. As the Mayor of Vaughan and a member of the York Regional Council, I will advocate for providing the York Regional Police's Hate Crimes Unit with appropriate training and resources so that they can collaborate with a broader range of community groups, cultural organizations, and other partners to recognize dynamic patterns of hate crime, prevent them and raise awareness on reporting such incidents. I will also fight for making it easier for residents of the York Region to report hate crimes in real-time so that they can protect themselves, minimize harm and get access to justice rapidly.
I have organized several meetings with York Regional Police, representatives of the Jewish community and my office to discuss this very issue. Constable Rosa Sposato and Constable Dinnesh Kulasekaran shared many of our concerns.
 If there are continuing and frequent issues in the City of Vaughan, then no, there are obviously inadequate resources, or the current resources are not being utilized properly.  There is a lack of focus by the YRP on the Jewish hatred issue and it is unknown why, however it needs to change.
As an example, when the school board, which is made up of members of the wider Vaughan community, refuses to see antisemitism for what it is, i.e., Jew hatred, and declines to support that definition put forward by the IHRA, then obviously the problem may be greater than we had thought, and this suggests that we are not doing enough on ANY level to combat antisemitism.  This would include police resources.
York Regional Police have been responsive. However, they lack the resources to pursue, capture, charge and implement the necessary punishment when it comes time to prosecute. I would encourage the YRP to increase a awareness programs for any form hate crimes. Let's start them from grades 7.
With and increase of traffic fatalities, home invasions, gun, hate crimes along with the hundreds of calls dealing with other issues demanding their efforts, the YRP should encourage and promote programs that will combat hate crimes at the source.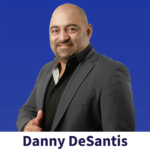 I have it on my list of current Vaughan issues that examining the role of police and expanding their ability to do their job is very important. Part of this job expansion is providing police with the necessary training to judiciously do their jobs while maintaining a sensitivity to underlying reasons for a person's actions. I believe that through education we will have a better prepared security force.
Question 3: Employee Training to Recognize Antisemitism
How would you improve the ability of municipal employees to recognize and counter
antisemitism?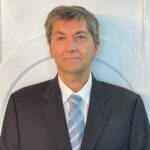 Currently, within governments and many human resources departments of large organizations, there are mandatory training courses on various human rights issues that must be taken as part of employee training.
If elected I would ensure that a component of the training for municipal employees would include the definition of Antisemitism and how to recognise it.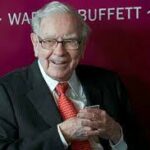 Explain to them that "Free Palestine" actually means to "Free Palestine of the Jews". It's just dog-whistle for another holocaust.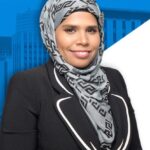 All employees should get training on anti-Semitism regardless of their business; Anti Semitism should be compulsory part of their training. Every year, employees should go through this training again to make sure they understand the importance of Anti-Semitism.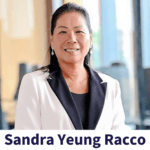 The City of Vaughan did hire a Diversity and Inclusion Officer as part of our mandate to counter racism, sexism and inequality of all types in the workplace and to encourage an inclusive environment. This Officer works within our Human Resources Department and has been responsible for developing a Diversity, Equity and Inclusion Strategy and multi-year action plan. The purpose of this plan is a continuous commitment to identifying forms of discrimination that create barriers to equity and inclusion in the workplace and working with equity-seeking groups to counter historical, attitudinal, structural, systemic and institutional practices that inhibit inclusivity.
Addressing all forms of racism, discrimination and bigotry is central to the City's Diversity, Equity and Inclusion Strategy and multi-year action plan, including anti-Indigenous racism, anti-Black racism, as well as religious intolerance, including anti-Semitism and Islamophobia. The strategy also includes a plan for achieving gender parity in management and senior leadership levels at the City of Vaughan. Over the past year, several mandatory employee training modules have been implemented, including modules on Human Rights, Racism and Discrimination, and Reconciliation. We will continue moving forward with the work that the Diversity and Inclusion Officer has been mandated to do and continue implementing training guides and modules, as well as other recommendations in our Diversity, Equity and Inclusion Strategy, to ensure a fair and equitable workplace.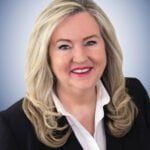 Over recent years, we at the City of Vaughan have worked diligently to combat antisemitism and provide a respectful, safe and inclusive work environment. Under the leadership of our Diversity and Inclusion Officer, we have developed a Diversity, Equity and Inclusion Strategy and multi-year action plan as well as a Diversity and Equity task force who's mandate is to continue to advise and develop ways for the City of Vaughan to recognize and counter antisemitism or other breaches to our diversity and equity policy.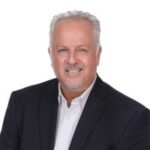 Those who spread antisemitism have become increasingly sophisticated at hiding their antisemitism behind political activism against Israel. I would be more than happy to propose and serve on an antisemitism task force within the City of Vaughan to insure that employees within the City of Vaughan are able to both recognize and counter this type of hateful behaviour.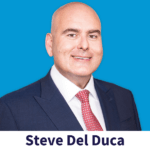 To recognize and counter antisemitism, as the Mayor of Vaughan, I will ensure that municipal employees receive periodic training to help them be aware of the evolving patterns of antisemitic and hateful actions, practices, and behaviors. Additionally, I will expand access to learning materials and activities for staff members of the City to help them become allies and support members of the Jewish community to live, work and worship in Vaughan with comfort, safety, peace, and no fear. I firmly believe that collaboration is the key to building an inclusive and safe community. Therefore, I will work on developing solid relationships among municipal employees and members of the Jewish community to advance partnerships, trust, confidence, and cooperation as well as to facilitate the prevention of all types of hate crimes and antisemitism.
Of course, I pledge to continue working in an official capacity to educate municipal employees on a more formal level. However, it is also important to offer education and information on a more casual basis. This can be equally productive, and I remember my time explaining issues pertaining to Ontario's Jewish community to my parliamentary colleagues very fondly.
Fortunately, in the GTA there are many resources available to provide this kind of training and awareness.  For example, The Friends of Simon Wiesenthal Centre has a program specifically to confront this problem as does La'ad Canada. B'nai Brith Canada has a long history of providing resources and personnel to increase awareness and sensitivity to this important problem.
 I would make use of all these resources for public servants and elected officials, teachers, administrators, students, and elected school board members to ensure that antisemitism is recognized and confronted.
Vaughan is well recognized as a diverse city. Our Mayor has often said we are a city of 105 languages (Hebrew and Yiddish included). Our Jewish nation is an amazing one and we are strong and proud. We have different levels of Judaism that can be confusing. We have the State of Israel (B"H) which is constantly under attack in every way. We need to consistently educate and promote awareness. I would promote awareness and inclusion by having the city elevate all of the Jewish holidays at City Hall. Let's start by having a better Chanukah evening celebration and promote it so all can come!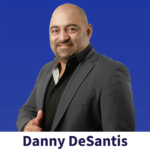 Effectively training city staff to be sensitive to Antisemitism and all other manner of hateful attitudes is a long road and one that should be reinforced by education, every year. It is going to take a long time to eradicate centuries old bigotries from our society, but that does not mean we should stop moving ourselves forward towards this goal.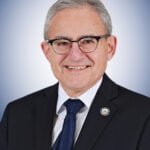 Without a doubt employee training on diversity, human rights and the issues important to our many communities is the most basic way to assist staff to understand issues such as antisemitism. As well, by the city recognizing important Jewish events such as Hanukkah, staff become sensitized to the community.
Question 4: National Plan to Combat Antisemitism
Recently Statistics Canada released its 2021 annual report showing that police reported hate
crimes had reached their highest level since reporting began. Jews representing 1.25% of the
Canadian population were 56% of those victimized in hate aimed at religious minorities.
There is a substantial Jewish population in Vaughan and the report has caused concern in the
community.

Last year in response to the staggering upsurge if violence and hate targeting Jews, the
Government of Canada convened a National Summit on Antisemitism. One of the avenues
proposed as a solution was a more active response to hate by municipalities.

Do you accept the need for a national plan to combat antisemitism as endorsed at the National
Summit on Antisemitism and in which municipalities would play an active role?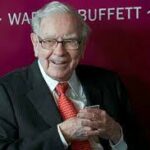 Actually, I think there needs to be a worldwide plan, not just a Canadian plan.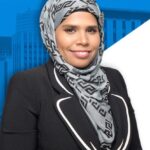 Yes, it is crucial for all municipalities to play active role to combat Anti-Semitism. I accept the need for a National plan to combat Anti-Semitism as endorsed at the National Summit. I would purpose all religious worship places to work together as one to combat this issue. Together we are stronger, it will show unity and it will bring positive attitudes among people.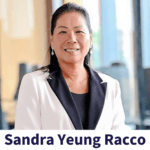 I do support municipalities playing an active role in a national plan to combat antisemitism. I have always been a proponent of all levels of government working cooperatively and in unison to work towards resolutions of larger issues. Combatting problems that affect residents on a national scale will require municipalities working with other levels of government and various police forces to collaboratively and effectively make any plan work.
Increasing public awareness and enhancing community security are both mandates of the National Summit on Antisemitism, and they are both priorities where municipal and regional governments can assist, through local resources. Additionally, education is a key component for fighting all types of hate crimes, racism and bigotry, and I have been meeting with local community groups to discuss options for awareness and education.
Ultimately, I would be interested in seeing how discussions and mandates from the National Summit evolve and having the municipality be involved in a future summit if elected as Mayor.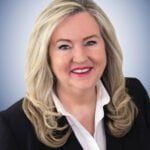 Yes, I accept the need for a national plan to combat antisemitism as endorsed at the National Summit on Antisemitism. In the previous questions, I have addressed some of the initiatives that we have enacted at the City of Vaughan and the Region of York; however, incidents of antisemitism and other hate crimes are on the rise. I believe a national plan would provide us with even better tools and guidance to ensure the wellbeing and safety of our Jewish community.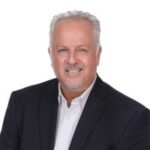 I believe we need to properly investigate and better understand why antisemitism is increasingly in Canada and in the City of Vaughan. Once we understand where antisemitism is coming from we will be better equipped to put a municipal, provincial and national plan in place to deal with it. There is no place for political correctness when it comes to hate crimes. While I do realize this is a very sensitive topic for many people within Vaughan, we need to be more open and honest about the sources of hate crimes, call out who is perpetuating these hate crimes and hold these people directly accountable.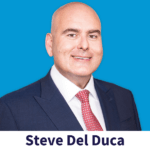 The rise in antisemitism across the country is extremely alarming and absolutely unacceptable. There is no place for any form of hate, violence, and discrimination against the Jewish community or other ethnic or religious communities in Vaughan or elsewhere in Canada. I demonstrated over and over again my commitment to acting decisively against antisemitism, standing up for the Jewish community, and advancing safety, and inclusion for people of all racial, ethnic, cultural and religious backgrounds. I strongly believe that municipal leaders – being the closest form of government to residents of a community – can play an active role in combatting antisemitism and all forms of hate crimes. As the Mayor, I will work tirelessly with the rest of the members of the Vaughan City Council and York Regional Council to coordinate efforts of all three levels of government at the local and national levels to combat antisemitism and all forms of hate crimes. That involves partnering with local community leaders and members of the community to listen to their concerns and challenges, identify potential avenues to address those concerns, and strengthen local institutions to develop programs and services that promote social cohesion and harmony.